A STOP ALONG THE WAY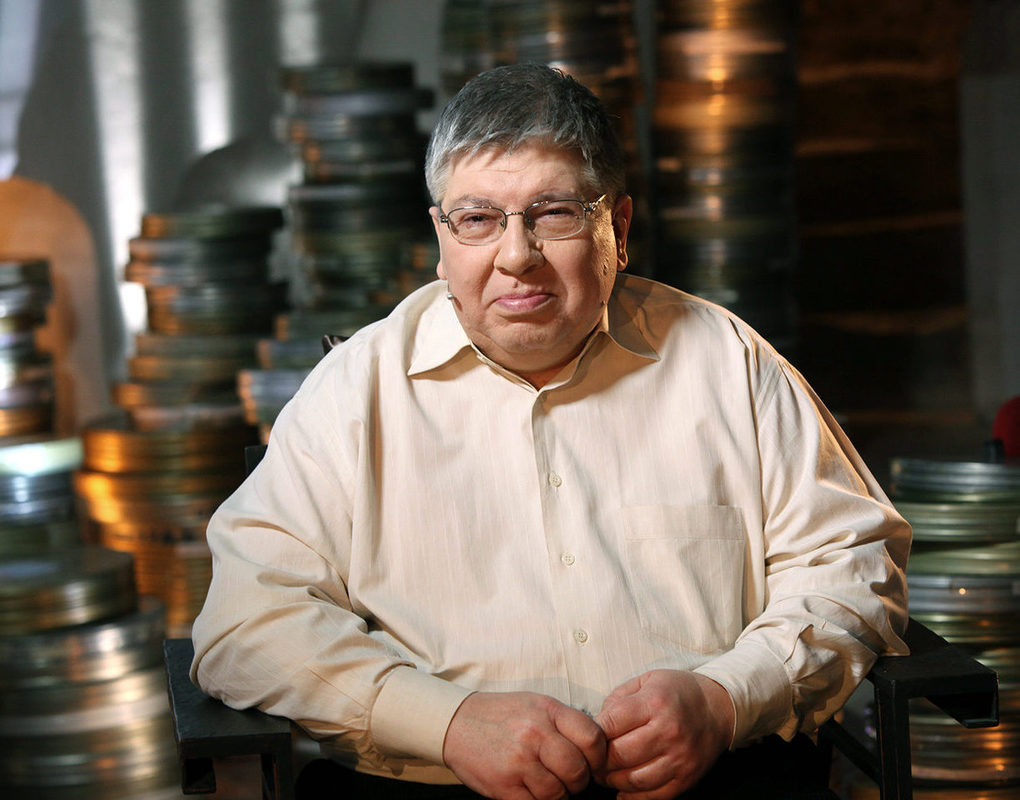 Kirill Razlogov, a film scholar, culturologist, TV host, professor, festival curator, died a sudden death. He was 75. Despite heart surgeries and the Covid infection he was filled with energy and plans for the future. He was to fly to the Tashkent Festival, but the day before it he went on business to Yaroslavl. It was there that death overtook him. This end is very symbolic. He was the man who lived despite hardships, who treated them as an inevitable part of life and who seemed to know how to overcome them with ease. I worked together with him in the Selections Committee of the MIFF and before that at "Kinotavr" and I was always amazed at his ability to live "on the fly". Once during a festival, if I remember correctly, it was in Orenburg, he fell and broke his leg. Early in the morning he returned to Moscow and in the evening he was due to fly to Korea. That day he managed to assemble the selections committee at his home to solve the burning questions. Soon I met him at the Berlinale. The roads were covered with ice, he walked, carrying a heavy case, to a party organized by the Shanghai Festival where he had a business meeting. I suggested he should take a taxi, But Kirill Emilievich, whose leg hadn't completely healed yet, preferred moving on foot and only let me give him a hand with the case which weighed some 8 kilos.
So the words written in Facebook by his daughter Anastasia Razlogova "Dad suddenly went to another party" had something tragicomic about them, but still more they reflected the unique personality of the departed.
It would take a long time to enumerate the regalia, posts and achievements of Kirill Razlogov. He was born in the family of a diplomat, according to the legend he was not admitted to VGIK but instead studied at the sub-department of history and theory of the arts at the department of history at the MGU and later at the Academy of Foreign Trade. But cinema appealed to him. In 1969 he got a job at Gosfilmofond of the USSR as a scientific worker and enrolled in the postgraduate course at the Institute of the History of the Arts, defended his Candidate and later Doctoral theses. In 1977-1988 he was advisor to the chairman of Goskino of the USSR, which had a negative influence on his career during the Perestroika years. Kirill Razlogov was well known and respected the Research Institute of Film Arts as a professional, but political aspects were more important at the time and the more "progressive-minded" Ales Adamovich was elected Director of the Institute which was going through a tumultuous period of restructuring.
Later on many employees of the Institute regretted having voted against the alternative candidate Razlogov, but he himself was never concerned with local setbacks. Soon he became head of the Russian Institute of Culturology, but even its closure in 2014 under the pretext of "optimizing cultural institutions" was not a tragedy for Kirill Emilievich. He had no time to indulge in self-analysis and someone like him would never remain out-of job. He had to record another program in the series "Cult of Cinema" on the "Culture" channel, prepare festivals, write books and scientific works, edit articles on cinema for the Big Russian Encyclopedia, read lectures to students…. In recent years Kirill Razlogov's main focus was his work as program director of the Moscow International Film Festival, which did not prevent him from taking part in numerous other projects. He was also President of the Guild of Film Scholars and Film Critics with the Union of Filmmakers, which demanded a lot of nervous energy in view of the virtual split in the film critic community.
It is difficult to find a common denominator for Razlogov's diverse activities, he was one of the most well-educated people in Russian film science, spoke several languages, had wide international connections and respect. As a theoretician he always viewed cinema as one of many forms of screen culture, approaching it not only as an aesthetic, but also a sociological phenomenon; he showed no preference for the snobbish aestheticism over the democratic and often "vulgar" tastes of the masses. He was a passionate educator, introducing to the audience difficult films which required explanation. Together with Maya Turovskaya he prepared a very important retrospective of totalitarian cinema for the MIFF, which proved for the first time the structural affinity of the German and Soviet film propaganda of the 1930-1940s. He acquainted the Russian audience with "The Empire of the Senses" by Nagisa Oshima and many other outstanding pieces dealing with eroticism and sex. At the same time in his writings he championed the works of cinema d'auteur from Orson Welles to the most sophisticated filmmakers of today.
He had no intention of dying. What happened is an unforeseen stop along the way which he had chosen himself and which he followed with uncommon consistency.
Andrei Plakhov
DRIVE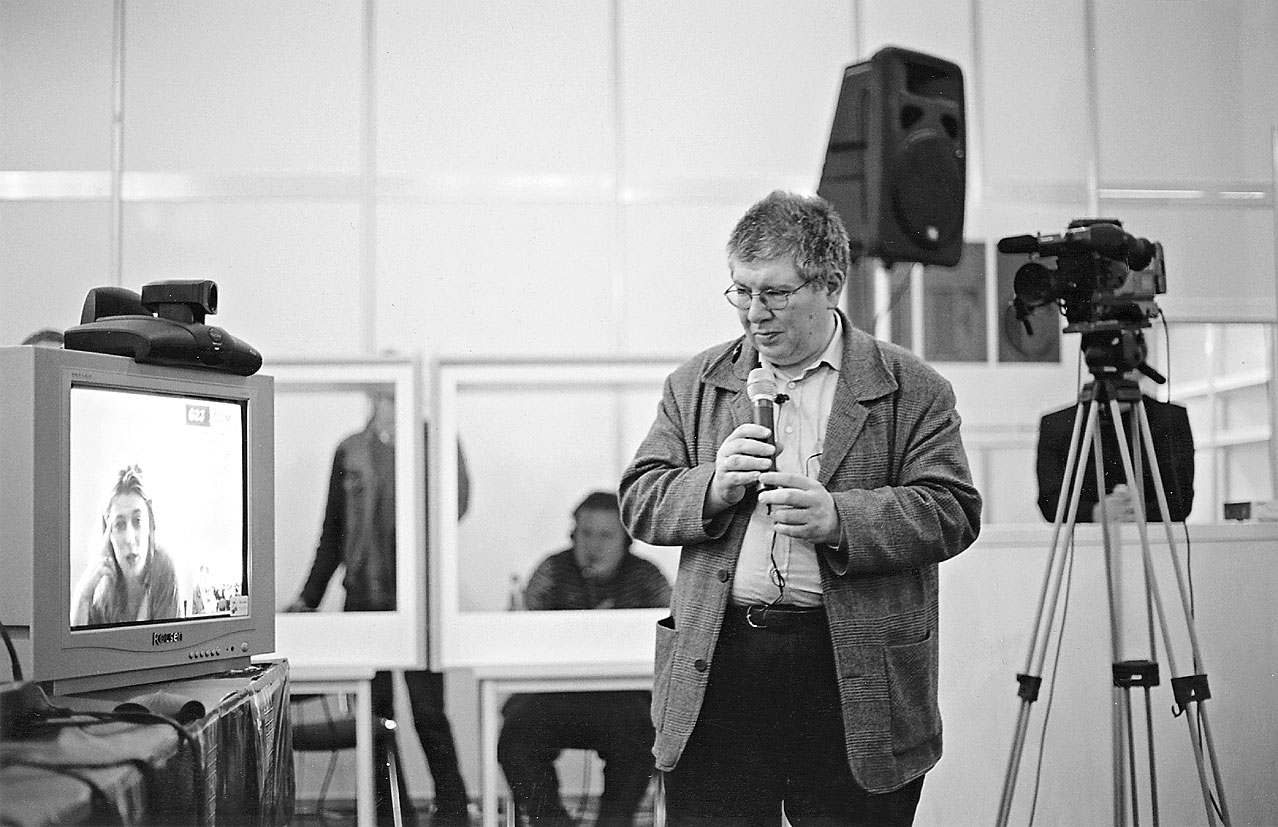 Suddenly the news came that Kirill Razlogov has departed this life. It is an emotional shock for all of us. There is no need to enumerate his many regalia, awards, titles which the outstanding man deserved, let Wikipedia take care of it. To us he was the last unquestionable authority, the one who passed the final judgment, a colossus. Incidentally, Kirill knew how to settle the most intricate seemingly insoluble conflicts. Such skills are absolutely necessary when holding such a global event as the Moscow International Film Festival. He was a colossus in every sense. For the entire world he embodied the Moscow Film Festival. He was a high-class intellectual, a versatile scholar, a gentleman, a wit, a thoroughly modern man, to whom no technological challenge of today was a problem. What did he care about the ephemeral ups and downs of contemporary cinema, when in his mind he talked as equals with real film classics – both past and present – from Bauer to Balabanov. This year we presented a retrospective with a meaningful name "Kirill Razlogov: the Cinema of My Life". It seems to me that any event of this kind is to some extent a harbinger of the end, though I may be taking it too emotionally at the moment. Very often I heard him say: "In cinema you cannot relax, the moment you slow down you can get ready for the end". Dying in a movie hall – like an actor dying on stage – is the paradoxical, most certainly cynical, ideal for a film critic and scholar. Something of the kind was looming on the horizon (having just wrapped up his business in Yaroslavl he was due to fly to Tashkent the next day) and he felt it. But it was impossible to make him pity himself, instead you would hear the words which sounded sadder and sadder every year: "Cholera is taking its natural course". If he wanted to withdraw, he withdrew into himself, disregarding all possible preconceptions of political correctness – during one of festival Zoom press conferences he was looking at the slightly baffled audience right from the hospital bed. Everything related to the outward appearance, image was of little interest to him; in cinema and in real life he was looking for ways of understanding oneself, of getting to the core, he was not concerned, in my opinion, with outward influences on his identity. He was a legend in the old days of Festival wakes. In my student days I heard many people say: there's an interpreter (only an interpreter at the time!) Razlogov, he translated Resnais's "Providence" giving the details that no one would dare to translate. A free individual who simply ignored decisions that were not free, towering above them with a feeling of intellectual superiority – yes, I will play this game, but actually I always play my own game. How much has been left unsaid, unseen, undiscussed with us and without us. He came to TRITE studios in an oldish Landrover jacket – an aged man in a jeep always seems a bit younger. Not long ago I chanced to see him at a gas station in Novaya Riga. Kirill was devouring something from the standard menu with a somewhat detached air.
- Where are you heading at this time of night?
- To Seliger to escape the Covid.
- Impressive, it's a five-hour drive and the road takes every detour possible! To add to it all there are repair works, I've been there recently.
- No big deal, I'll manage.
- Well, God help you! But be careful.
- I'll try.
And back inside himself as though we had never talked.
How sad we will feel at the meetings of the Selections committee, how much experience, wittiness, drive we will never get, not the trite Internet omniscience, but real wisdom without any excuses.
How often again and again we will remember you, dear Kirill. Kirill Emilievich.
Pyotr Shepotinnik