SPECIAL PRIZE FOR A LONGSTANDING DEVOTION TO THE ART OF CINEMA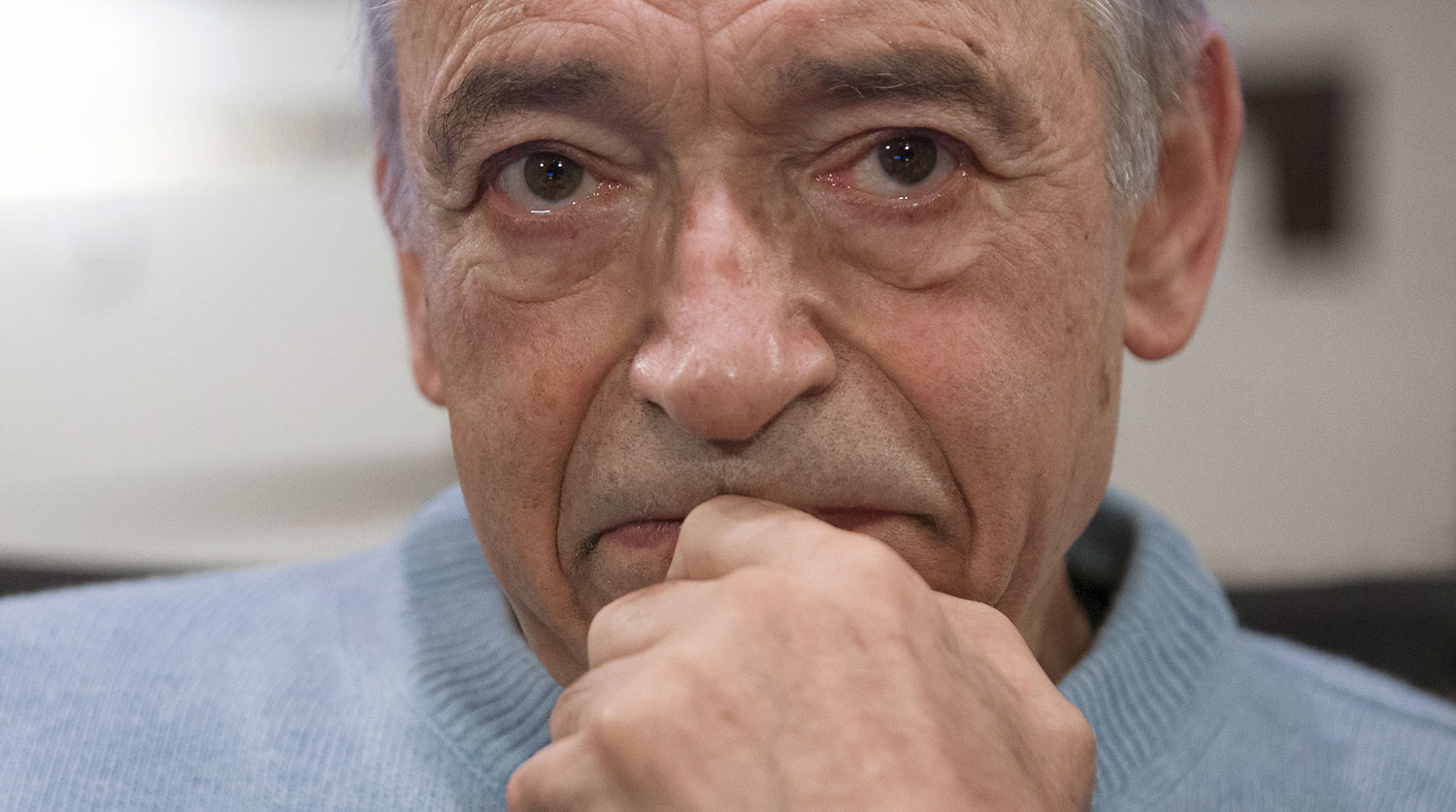 His face flashed only for a second on the screen at the end of the stage play "Theater", a recent premiere of the new "Sovremennik". The vision appeared and was gone into the night, like a shadow of the past, a memory of an actor who has graced this stage. But Gaft is more than just a memory. He is a reminder to the modern audience that there are no actors of such caliber these days – and there probably won't be. The actors of such caliber as Evgeniy Evstigneev or Evgeniy Leonov, were largely the creation of Soviet times, when education, books, face-to-face communications, influence of the great scientists were significant parts of raising new geniuses. Then, no one threw libraries away, people dove into books. It was a time when power economy didn't play such a role. When people made friends and learned from each other, sign up for workshops and study groups – happily engaging in a common cause. Actors weren't referred to as "stars". This term was then considered somewhat frivolous, and when actors were loved, they were referred to as big artists, people of our time.
When talking about Gaft an epigraph from Nikita's Mikhalkov's film "12" (where Gaft also played a role) comes to mind: "One shouldn't seek the truth of the everyday life, try to feel the truth of the existence". It makes sense to talk about Gaft in such lofty matters, existential and all. Marina Neyolova who worked with him in "Sovremennik" theater, had some funny stories to tell about how he didn't like to play love and to kiss on stage. That she thinks he only truly played love once – when he was Firs in "The Cherry Orchid". In this case she didn't even have to act – she immediately started crying when she approached him. She also spoke about the dangers of having Valentin Gaft as an acting partner: he liked to improvise and to develop the role right in the middle of the action, at times rather unexpectedly to his partners. Every time, it felt like an estocade – it could be lethal but at the same time beautiful, it taught actors to be on their guard and learn how to revive their parts. He forever remained in her memory as an artist who is unpredictable, tragic, tender and profound, both wise and silly, an old man a child – all in one person.
Natalia Rtisheva