Jury
MAIN COMPETITION JURY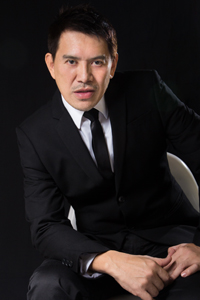 Chairman
Brillante Mendoza
Director / cinematographer / producer
Philippines
Brillante "Dante" Mendoza was born in 1960 in San Fernando, Pampanga. He took advertising arts of the College of Architecture and fine arts at the University of Santo Tomas. Mendoza started his career as a production designer in films, television, theatre and in television advertising. In 2005 he established union of independent cineasts Centerstage Productions (CSP). Started his directed career at the age of 45. His feature debut «The Masseur» (2005) won Golden Leopard award of the Locarno. Since then Brillante Mendoza considered as one of the most prominent and important Filipino filmmakers today. Widely known for his festival hits, such as «Summer Heat» (2006), «Serbis» (2008), «Lola» (2009), «Kinatay» (2009), «Captive» (2012), «The Womb» (2012), «Ma'Rosa» (2015), «Taklub» (2015), «Mindanao» (2019).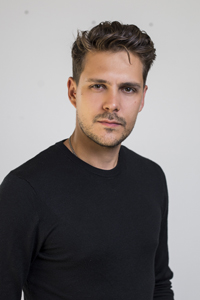 Miloš Biković
Actor / producer
Serbia / Russia
Born in 1988 in Belgrade. Graduated from University of Arts in Belgrade. Biković made his acting debut on television, in the popular RTS series «The Dollars Are Coming» (2006-2011). In 2010, Biković was cast to portray Serbian footballer Aleksandar "Tirke" Tirnanić in «Montevideo, God Bless You!». The film got Audience Award at the 33 Moscow film festival and also selected as the Serbian entry for the Best Foreign Language Film at the 84th Academy Awards. His Russian career started after «Sunstroke» (2014), which marking Russian debut, a film directed by Nikita Mikhalkov and followed by «Dukhless 2» (2015), «Ice» (2018), «The Balkan Line» (2019), «Hotel Belgrade» (2020), «Coma» (2020), «Magomayev» (2020) among others. At the end of 2019, Biković made a leading role in the movie «Servant», which became the most viewed movie in the history of cinema of Russia. In only one day, the movie watched more than 750,000 people. In 2016. He founded a production company Archangel Digital Studios (Serbia). On November 4, 2018, Russian President Vladimir Putin honored Biković with a Medal of Pushkin. Since 2021 headed of the Serbian Cinematographers' Union.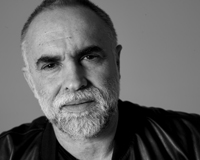 Karim Aïnouz
Director
Brazil
Born in 1966 in Fortaleza, Ceará, Brazil. Award-winning filmmaker, screenwriter and visual artist. He debuted as director with «Madame Satā» (Cannes Un Certain, Regard 2002). His other works include «Nardjes A.» (Berlin Panorama, 2020), «Central Airport THF» (Berlin Amnesty Prize, 2018), «Futuro beach» (Berlin Competition, 2014), «The Silver cliff» (Cannes Directors Fortnight, 2011), «I travel because I have to, I come back because I love you» (Venice, Orizontti, 2009) and «Love for sale» (Venice, Orizontti, 2006). «Invisible life» Aïnouz's latest feature film, won the Un Certain Regard Prize at the 2019 Cannes Film Festival and has been the recipient of several prizes worldwide. Aïnouz is a screenwriter tutor and member of the Academy of Motion Pictures Arts and Sciences.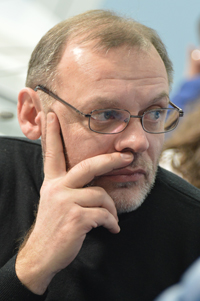 Yuri Poteenko
Composer
Russia
Born in 1960 in Molodogvardeisk, Lugansk region. In 1983-1987 worked as a piano accompanist at film theatres "Illusion", "House of Cinema", "Film Center". In 1986 graduated from the composition class at the Moscow Conservatory (class of Nikolai Sidelnikov) and choir conducting (class of Boris Liashko). Since 1988 he has been a member of the Composers' Union of the USSR. Since 1997 he has been teaching at the Moscow Conservatory (reading symphony scores and arrangements for choir). Since 1989 he has been composing music for the screen. One of the most prolific and successful film composers in Russian cinema. He was repeatedly nominated for the National Academy Award, won the Golden Lion for "Inhabited Island" (2009), "White Tiger" (2012), "Battalion" (2015), "The Time of the First" (2017), "Doctor Lisa" (2020). There are more than 70 films in his filmography, including "Night Watch" (2004), "Day Watch" (2006), "Irony of Fate. Sequel" (2007), "Book of Masters" (2009), "Spy" (2012), "Metro" (2012), "Anna Karenina" (2017), "Path of Tortures" (2018), "Borderline" (2018), "Doctor Lisa" (2020), "The Ugryum River" (2021), "Deviatayev" (2021).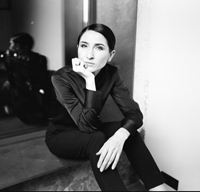 Nigina Sayfulaeva
Director / writer
Russia
Born in Dushanbe. Graduated from the art history department of the Russian State University of Humanities RGGU (2005), and Institute of Modern Art. In 2010 graduated from the Higher Courses for Directors and Scriptwriters (workshop of V. Khotinenko, P. Finn and V. Fenchenko). Her debut short «I Want to Be With You» (2010) was shown in Open Russian film festival competition, the following film «Dogrose», won the «Discovery of the Year» award and «Best Fiction Film» award at the national student film festival Saint Anna. Her feature debut «Name me» (2014) was awarded with special jury prize of the Open Russian film festival and was selected in numerous festivals, including San-Sebastian, Seattle, Tromso, Cottbus, Warsaw as well as her latest feature «Fidelity» (2019) which also succesed in Russian box-office. Among her works are TV series «Girls» (2012) and «Kids» (2017) and segment in omnibus «About Love. For Adults Only» (2017).
Documentary Competition Jury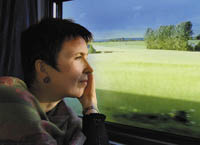 DOROTA ROSZKOWSKA
Poland
Born in Warsaw in 1960. Graduated in Polish philology from University of Warsaw in 1986. She lived in Holland for many years where she worked in the audiovisual industry and marketing. In the years 1997-2002 Dorota Roszkowska worked as the Commissioning Editor in the cultural department of TVP2 Polish Television where she dealt with co-productions for the European Cultural Channel ARTE. Under her editorship many documentary films, international debate panels and TV broadcasts were made and broadcasted. She is member of European Film Academy, Association of Polish, National Chamber of Audiovisual Producers and New Horizons Association. Also works as an international film expert, consultant and tutor. In the years 2005 – 2015 She used to run the international pitchings and workshops Dragon Forum at the Krakow Film Festival. Since 2003 Dorota Roszkowska runs independent film studio «Arkana». Her filmography include «Poste Restante» (2008) by Marcel Lozinski, «The Mill and the Cross» (2010) by Lech Majewski, «Fatei and the Sea» (2019) by Alyona Rudnitskaya and Sergey Vinokurov.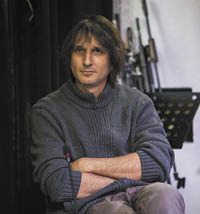 ATANAS GEORGIEV
Macedonia
One of the owners of Trice Films and Film Trick from Macedonia, subsidiaries of FX3X. His directorial and producing debut «Cash & Marry» (2009) has won many international awards and recognition. This was followed by «Avec l'amour» which was a festival favorite in 2017 premiering at Hot Docs, and right after that with «Honeyland» in 2019, a triple winner at Sundance Film Festival and Nominated for 2 Academy Awards, Best Documentary and Best International Feature for 2020 .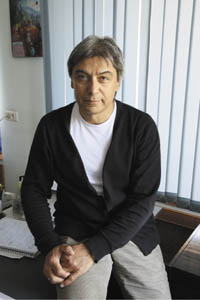 LEV KARAKHAN
Russia
Born in Moscow. Graduated from the Faculty of Journalism of the Lomonosov Moscow State University. Since the mid-70s he began to publish in the magazines «Soviet Screen», «Seans», «Art of Cinema», in the newspapers «Komsomolskaya Pravda», «Screen and Scene», «Literaturnaya Gazeta», «Segodnya»; abroad - in the magazines «Les Cahiers du cinema», «Cineaste», «Frankfurter Allgemeine Zeitung» newspaper. From 1993 to 2005 - deputy editor-in-chief at the magazine «Cinema Art». Acts as an expert on topical issues of cinema and culture in various publications and on the network. Produces films and serials. Since 2012 leads «Mastery of Film Critics» at VGIK. Member of the Union of Cinematographers RF and the Russian Academy of Cinematic Arts «Nika». Member of the jury of the film festivals «Kinoshock» and «Kinotavr», the jury of the FIPRESCI film festivals in Locarno and Berlin.
Short Films Jury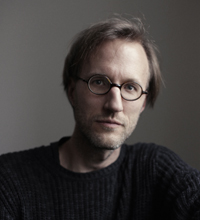 Dénes Nagy
Director
Hungary
Was born in Budapest in 1980. Graduated from the University of Theatre and Film Arts of Budapest in 2009. As a guest student he spent a year at the Berlin Film Academy. His short fiction Soft Rain was premiered at the 45th Directors' Fortnight in 2013. The premiere was followed by an important international festival circuit where the film was repeatedly awarded the main prize (ex 26th "Premiers Plans" IFF, 14th Odense IFF, 7th Vilnius IFF etc). His documentary Another Hungary had its premiere at the 43rd IFF Rotterdam, while his latest documentary Harm at the Documentary Competition of the 21st Sarajevo Film Festival. His debut feature Natural Light was premiered in the Competition of the 71st Berlin Film Festival in 2021 and was awarded the Silver Bear for Best Director.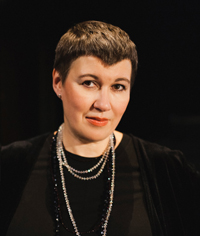 Natalia Mokritskaya
Producer / film scholar
Russia
Born in Kishinev. Studied at the department of foreign languages of the Kishinev University, in 1992 graduated from the department of screenwriting and film studies at VGIK (class of E.Gromov and L.Mamatova). Worked as the head of festival programming at "Film Center", PR director at "West", "Paradise" companies and "Fashioon TV". Since 2005 she has been the general manager of the "Novye Lyudy" film company. She produced the movies "Pretending to Be a Victim" (2006), "Yuriev Day" (2008), "Correction Class" (2014), "Zoology" (2016), "Draft" (2016), "Jettisopn" (2018), "A Man from Podolsk" (2020). Winner of the State award of the Rusian Government for the film "Battle of Sevastopol" (2015). Since 2020 she has been the General manager of the company "Moskino".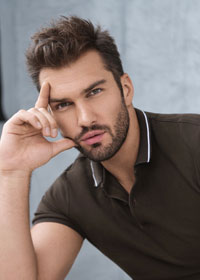 JAMES TRATAS
Lithuania
Born in 1988 in Vilnius. Graduated from the Lithuanian Academy of Music and Theatre as a film actor. As an actor he worked in Lithuania, Russia, Great Britain, Sweden, the USA, Czechia and other countries. He played more than 20 parts in films and series. He worked with the Oscar-winning directors Gabriele Salvatores, Mikael Håfström. He became famous in Russia in 2017 after he played Modestas Paulauskas, captain of the Soviet national basketball team, in the sports drama «Three seconds» by Anton Megerdichev.
FIPRESCI JURY
chairman
Alexandra PORSHNEVA Kazakhstan
Karen AVETISYAN Armenia
Darya AMIALKOVICH Belarus
Nina ROMODANOVSKAYA Russia
Vasileios KECHAGIAS Greece
NETPAC JURY
chairman
Andrei VASILENKO Russia
Nina KOCHELYAEVA Russia
Liu Yuanyuan China
RUSSIAN FILM CRITIC JURY
Natalya PRIMAKOVA
Dmitry KARAVAYEV
Lidiya KUZMINA
Tatiana MUSHTAKOVA
Maksim KAZIUCHITS