14 FILMS OF THE 43 RD MOSCOW FILM FESTIVAL COMPETITION PROGRAM BECAME KNOWN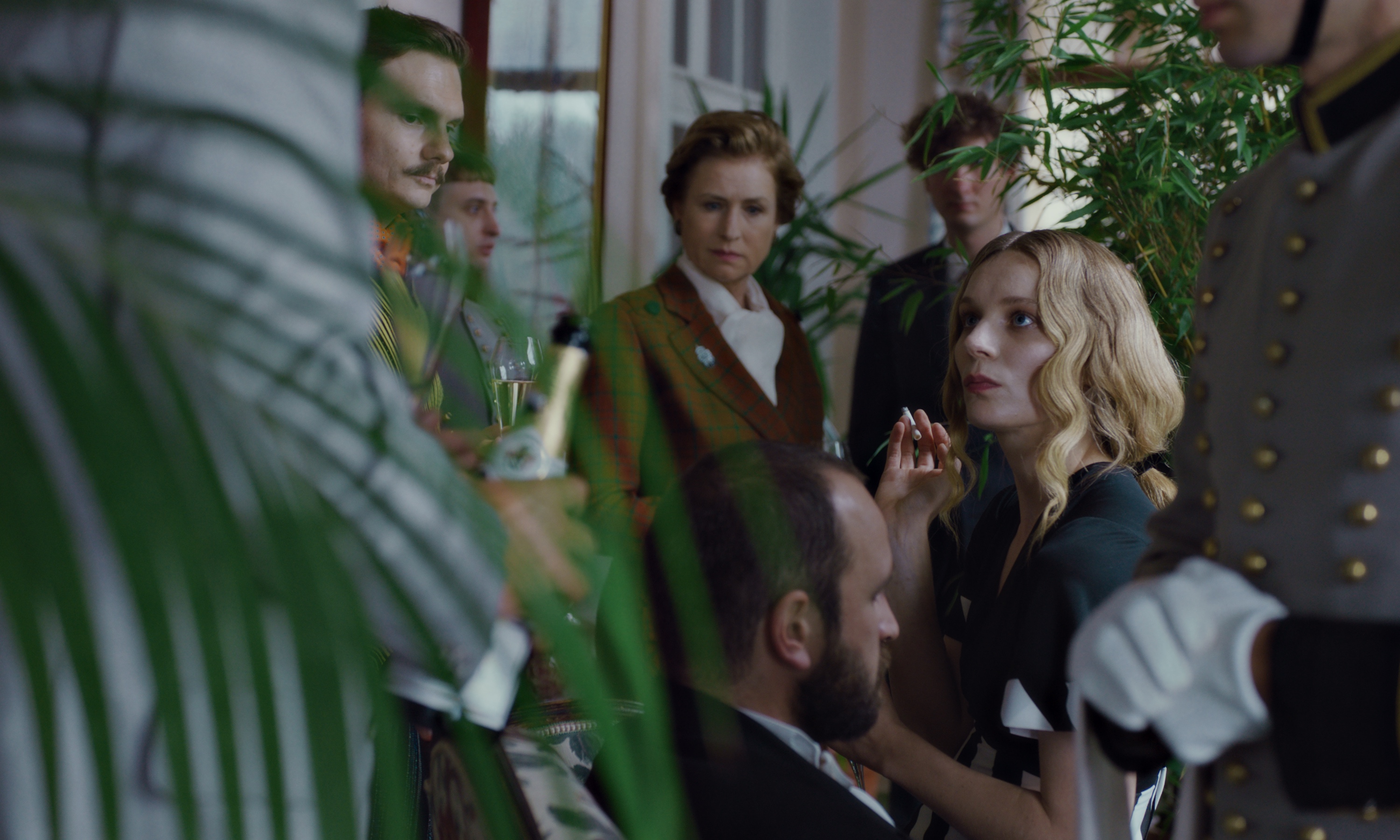 BLUTSAUGER
BLOODSUCKERS – A MARXIST VAMPIRE COMEDY
Director: Julian Radlmaier
Germany
2021, 125'
A penniless Soviet refugee dreams of making a career in Hollywood at the end of the 1920s. However, on the way there, he falls in love with a young and wealthy female vampire who is spending the summer on the Baltic coast with her clumsy assistant – with unforeseen consequences.
Julian Radlmaier born in Nuremberg, Germany in 1984, he studied film and history of art in Berlin and Paris before taking a degree in directing at the German Film and Television Academy Berlin (DFFB). He has worked as an assistant for Werner Schroeter and translated and published a series of film criticism texts by French philosopher Jacques Rancière. His DFFB graduation film, «Selbstkritik eines bürgerlichen Hundes», was selected for the 2017 Perspektive Deutsches Kino and went on to screen and win several awards at festivals around the world.
ARRI Media International
www.arrimedia.de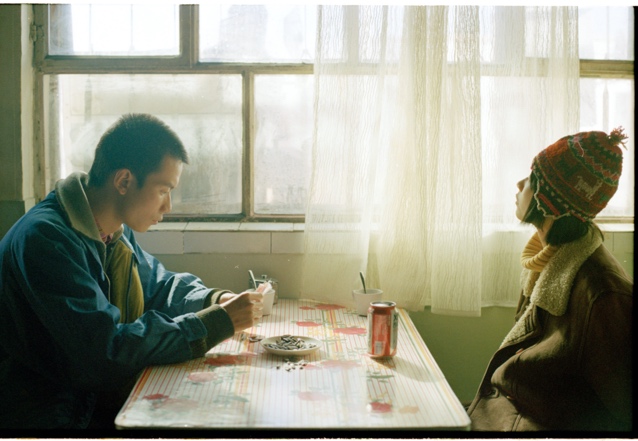 HUĀNGYĚ KĀFĒI GUǍN
CAFÉ BY THE HIGHWAY
Director: Xiaofan Shi
China
2021, 108'
Three years ago, a girl named Yuanfang Han left home because of her father's slap in the face. She found a job as a barista in Shanghai. Three years later, heartbroken, she returns to her hometown Baima and becomes a highway toll station collector. But the monotonous life in her hometown contrasts with Yuanfang's desire for adventure. Yuanfang begins to miss the good old days when she made coffee in the city. One day, she and her colleague Da Li find an abandoned space capsule by the highway. They make coffee in the wild space capsule, dreaming of life in a big city in the distance.
Xiaofan Shi worked as an exclusive photographer and short film director for luxury fashion clients such as Vogue, Dior and Louis Vuitton. He has directed numerous TV commercials and personal video art pieces for museums and galleries. His photography work is part of the collection at Beijing UCCA, European House of Photography and various museums in the United States and France. His first French short film «A Parisian Movie» released in 2011 receives high praises from audience. «Café by the Highway» is his feature film debut.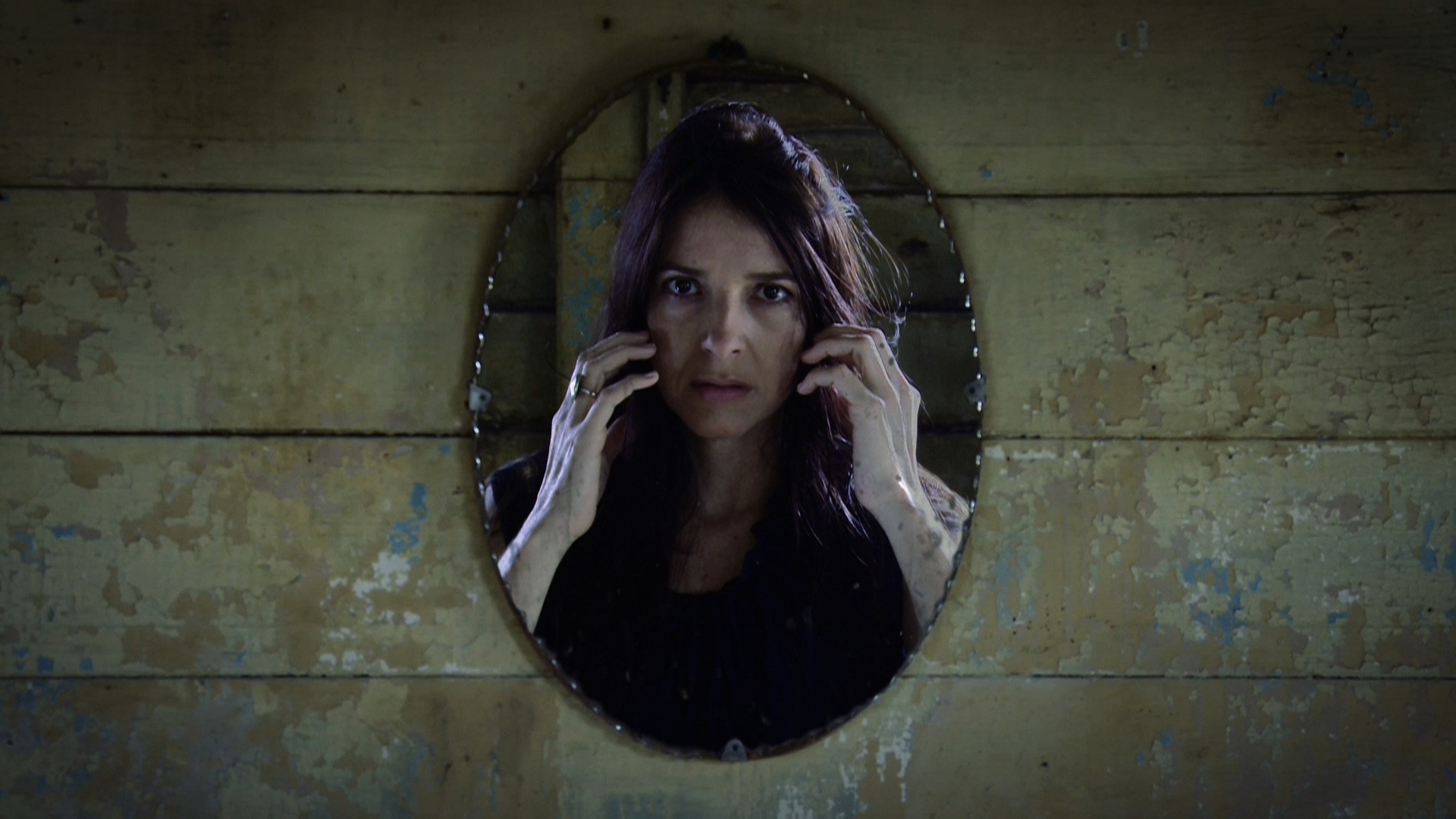 CORAZÓN AZUL
BLUE HEART
Director: Miguel Coyula
Cuba
2021, 104'
In an alternate reality, Fidel Castro uses genetic engineering to build the new man and thus save utopia. The experiment fails as these beings are highly intelligent but also cruel and uncontrollable. Rejected by their own creators, a group organizes a series of terrorist actions, and chaos reigns on the island. Elena, one of its members traces the origin of her genes and begins a journey to try to discover her humanity.
Miguel Coyula was born in Havana, in 1977. Made his first short at age 17 with an old VHS camcorder. This short granted him admission at the International Film School of San Antonio de los Baños, Cuba (EICTV). In 2001, he was given a scholarship to the Lee Strasberg Theater Institute in New York, where Coyula made his first feature «Red Cockroaches» (2003) for less than $2000 over a two year period, which has won 20 awards at International film festivals. His filmography includes «Memorias del desarrollo» (2010) which gathered 20 awards and was chosen as the Best Cuban Film of the year by the International Film Guide. In 2013 his sci-fi novel «Mar Rojo, Mal Azul» was published by La Pereza Ediciones.
Habanero
www.habanerofilmsales.com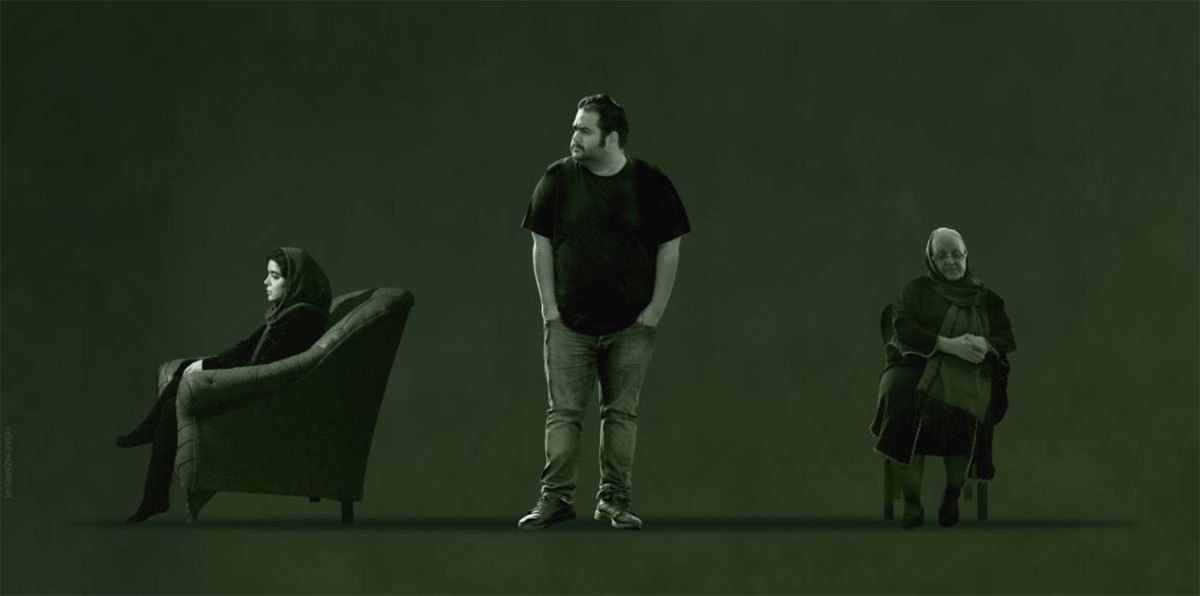 THE SON
PESAR
Director: Noushin Meraji
Iran
2021, 85'
Forty-year-old Farid lives with his mother. He is very vulnerable and escapes loneliness, but in the meantime tries to prove himself independent and supportive of his mother. However, her sudden death makes Farid frustrated. To escape from this unfamiliar situation, he clings to anyone he encounters outside home to make this loneliness bearable, but he does not know how to communicate and the situation gets worse each time.
Noushin Meraji born in 1980 in Tonekabon, Iran. He took a filmmaking course at Iranian Youth Cinema Association. She started making short films in 2004, some shown and awarded in national and international film festivals. «The Son» is her first feature film.
Persia Film Distribution
persiafilmdistribution.com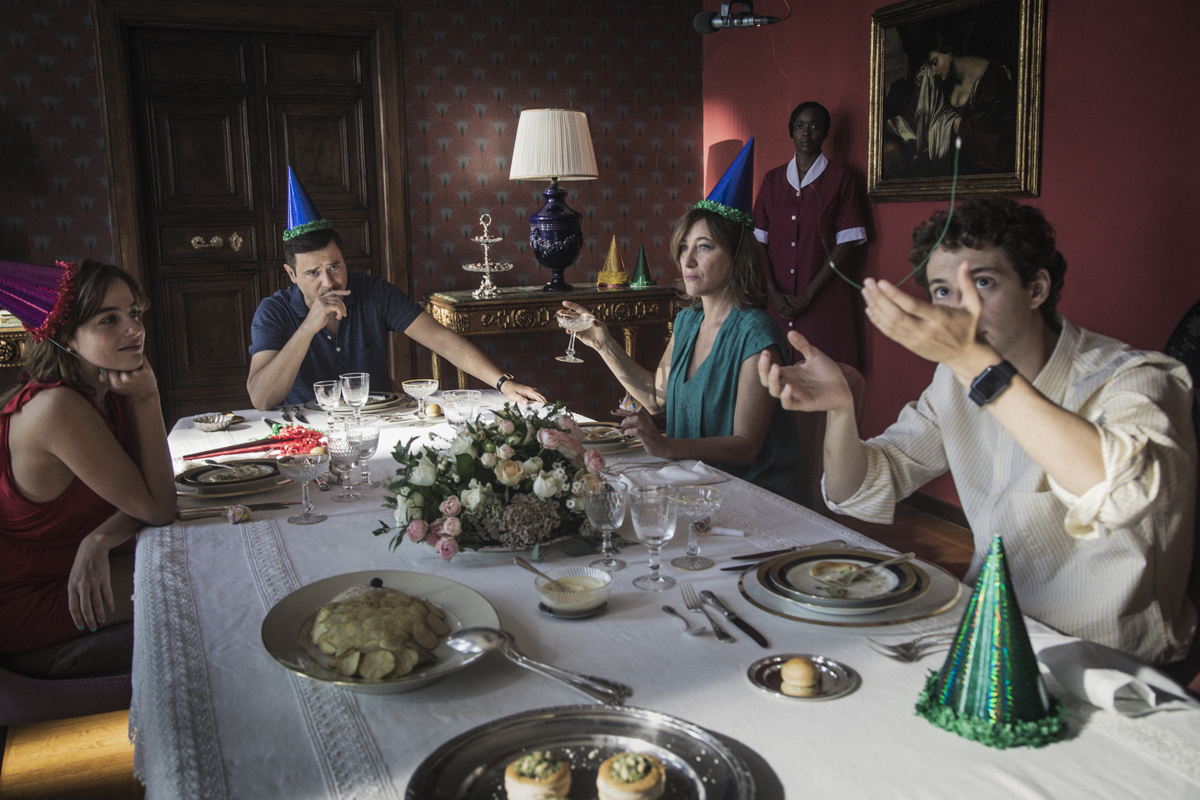 GLI INDIFFERENTI
THE TIME OF INDIFFERENCE
Director: Leonardo Guerra Seràgnoli
Italy
2020, 86'
Rome, present day. While the aftermath of a recent earthquake in central Italy carries a general feeling of dread, things are looking even worse for Mariagrazia her children, Michele and Carla, who have been experiencing financial distress for a long time. Mariagrazia's lover, the manager Leo, has been loaning her money for the past three years, allowing her to repay some debts and to maintain her comfortable lifestyle. Michele and his girlfriend Lisa back from a trip abroad, sense that something is wrong with Leo's apparent generosity, and uncover his longthought- out scheme to take possession of the family penthouse. However, Mariagrazia is blinded by love and simply refuses to listen. Meanwhile, Carla, who has just come of age and is subjected to Leo's morbid attentions, decides to shake the family from their long-standing indifference.
Leonardo Guerra Seràgnoli born in Rome. He began his artistic career as a musician, alternating from the very beginning musical and film studies. Before committing himself to directing, he completed his musical studies with a summa cum laude in Film Scoring at the Berklee College of Music in Boston, and shot his first short film «Carne e Cielo» (2006). In 2014 he made his feature debut «Last Summer». In 2018 his second feature «Likemeback» took its premiere at Locarno Film Festival. «The Time of Indifference» is his third feature film.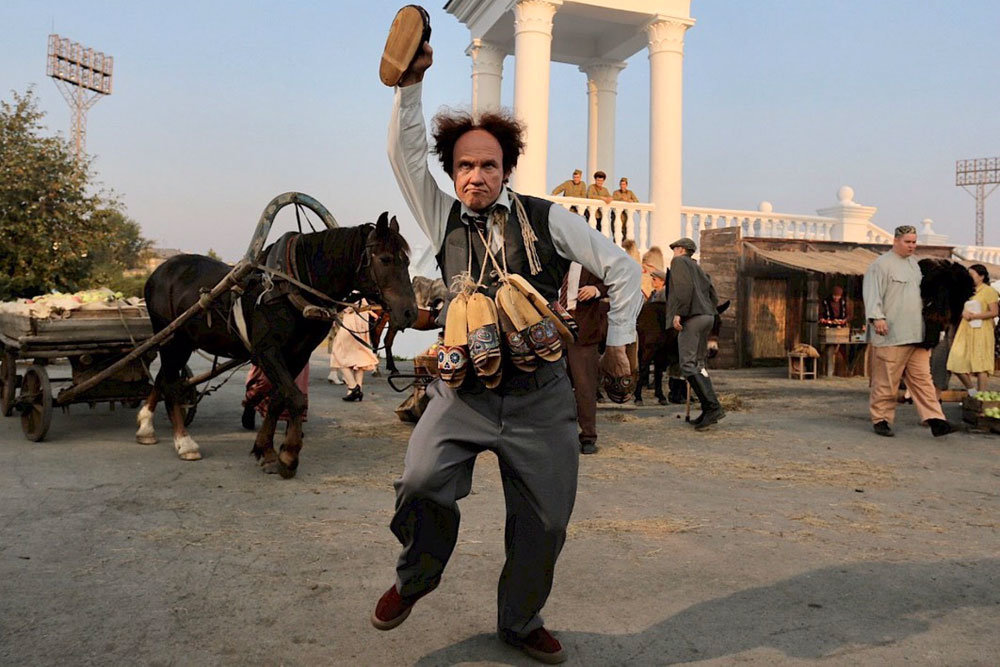 POSLEDNYAYA «MILAYA BOLGARIYA»
LAST «DEAR BULGARIA»
Director: Aleksey Fedorchenko
Russia
2021, 98'
1943. Alma-Ata. The hero of the film – a young fruit grower, revives a medicinal variety of apples and investigates a strange crime. The script is based on the book by Mikhail Zoshchenko "Before Sunrise".
Aleksey Fedorchenko was born in 1966 in Sol-Iletsk, in the Orenburg region of Siberia. After engineering studies, he worked on space defense projects in a factory in Sverdlovsk (Ekaterinburg). In 1990, he became official economist then deputy director of the Sverdlovsk State Studio. Since 2000, he has managed the studio's production department, and participated in the production of over 80 films. Graduated in screenwriting from VGIK. Since 2004 Alexey Fedorchenko is an co-owner, film director and general producer of the "29 February Film Company». His filmography includes award winning feature films «First on the Moon» (2005), «The Railway» (2007), «Silent Souls» (2009), «Celestial Wives of the Meadow Mari» (2012), «Angels of Revolution» (2014), «Anna's War» (2017).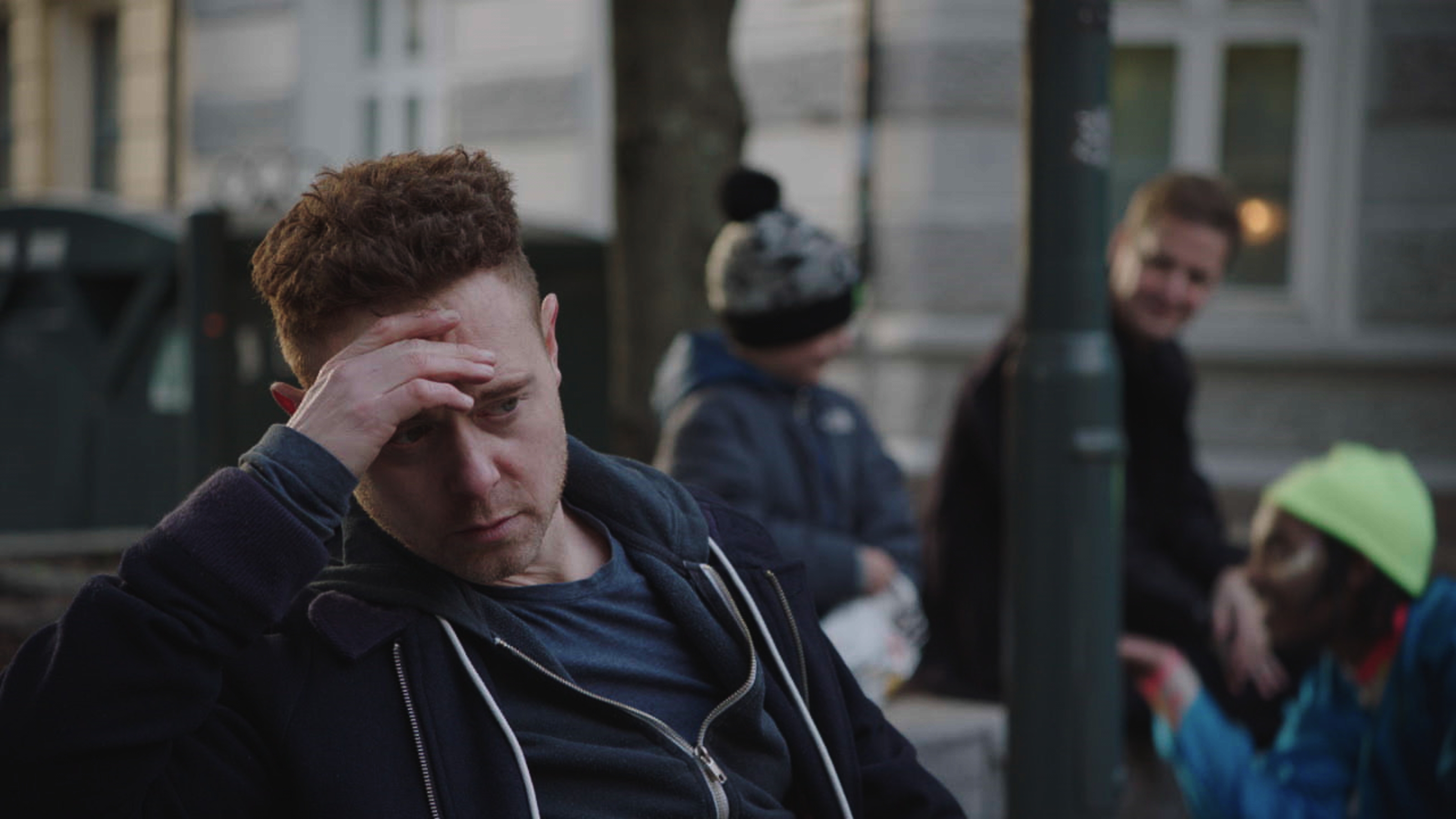 Him
Han
Director: Guro Bruusgaard
Norway, Sweden
2021, 85'
International premiere
«Him» consists of three separate stories in one film. Harald is a boy who constantly falls outside the group. He is not recognized either by friends, school or parents. Emil is unemployed, he is angry and looks down on everyone else. Petter is a Norwegian renowned scriptwriter who wants to make a film about the national hero Fridtjof Nansen. Two men and one boy, one day in Oslo, whom all experiences a social and emotional fall.
Guro Bruusgaard was born in 1977. Graduated from the School of Film Directing at Göteborg University, Sweden, in 2007. She has also studied at the Nordland College of Art and Film and at the University of Oslo. Her previous short films include «Alle ting forsvinner #1» (2004), «Sunday» (2008) and «Sirkus» (2010).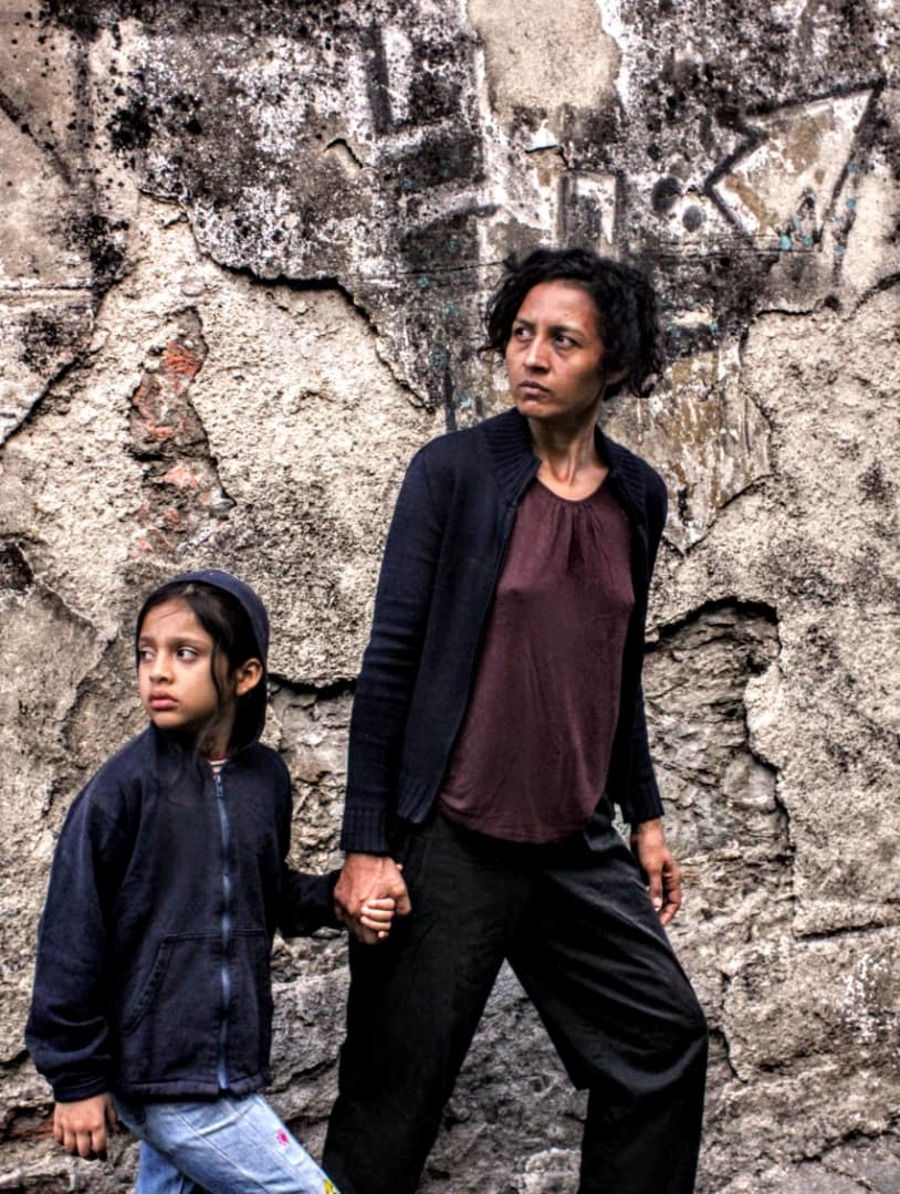 UN DESTELLO INTERIOR
THE INNER GLOW
DIRECTORS: ANDRÉS EDUARDO RODRÍGUEZ, LUIS ALEJANDRO RODRÍGUEZ
VENEZUELA
2020, 90'
INTERNATIONAL PREMIERE
Silvia, a young women who suffers from a serious illness, is faced with the responsibility of watching and take care of her little daughter. After multiple attempts to find someone and with a broken family relationship, the young mother is torn between her decreased willingness to live and the constant of attention of her daughter. Considering what's best for Sara, Silvia forges a plan and decides to make a radical and desperate decision.
LUIS AND ANDRÉS RODRÍGUEZ were born in Caracas.Venezuela in 1974. Directors, scriptwriters, cameramen and photographers, with more than two decades of experience in the area of making live action feature and documentary films. Some of his titles include: «Manos Mansas» (2010), «Gap in Silence» (2012), «Sons of salt» (2013), «Favio: the aesthetics of tenderness» (2015).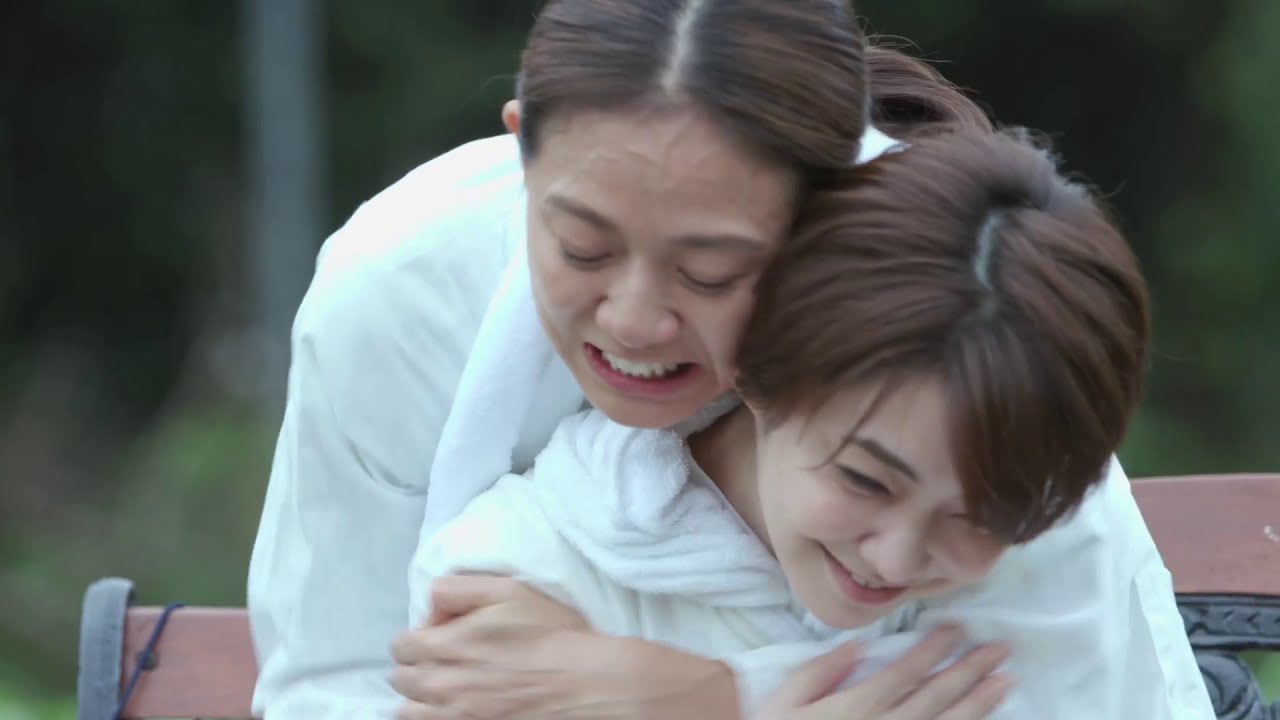 ON'NA-TACHI
THE WOMEN
DIRECTOR: NOBUTERU UCHIDA
JAPAN
2021, 97'
Misaki lives in a rural town situated among lush, green mountains beneath a clear blue sky. Despite graduating from a Tokyo university, she was unable to find the job she hoped for due to the lack of employment opportunities that befell her generation. Just about everything has gone badly for her and now she is on the verge of turning 40. However, she has dreams of marrying her aging, handicapped mother Mitsuko's care worker, Naoki, who pays visits to their home. Her clandestine meetings with Naoki are one of Misaki's oases from Mitsuko's harsh day-to-day verbal abuse. The other is the bee farm run by her childhood friend Kaori. The honey Kaori diligently works to make is sweet, mild, and soothing. But then Misaki is cruelly betrayed by Naoki. And Kaori abruptly dies. These events drive Misaki's heart to the brink of bursting.
Nobuteru Uchida was born in Saitama Prefecture in 1972. He studied oil painting as an aspiring artist, but he was drawn into movies in high school, where he traded in his paintbrush for a camera. He began expressing his unique worldview on film and has never stopped creating since. His filmography include «Love Addiction» (2010), «Love Bombs» (2012), «Our Escape» (2016).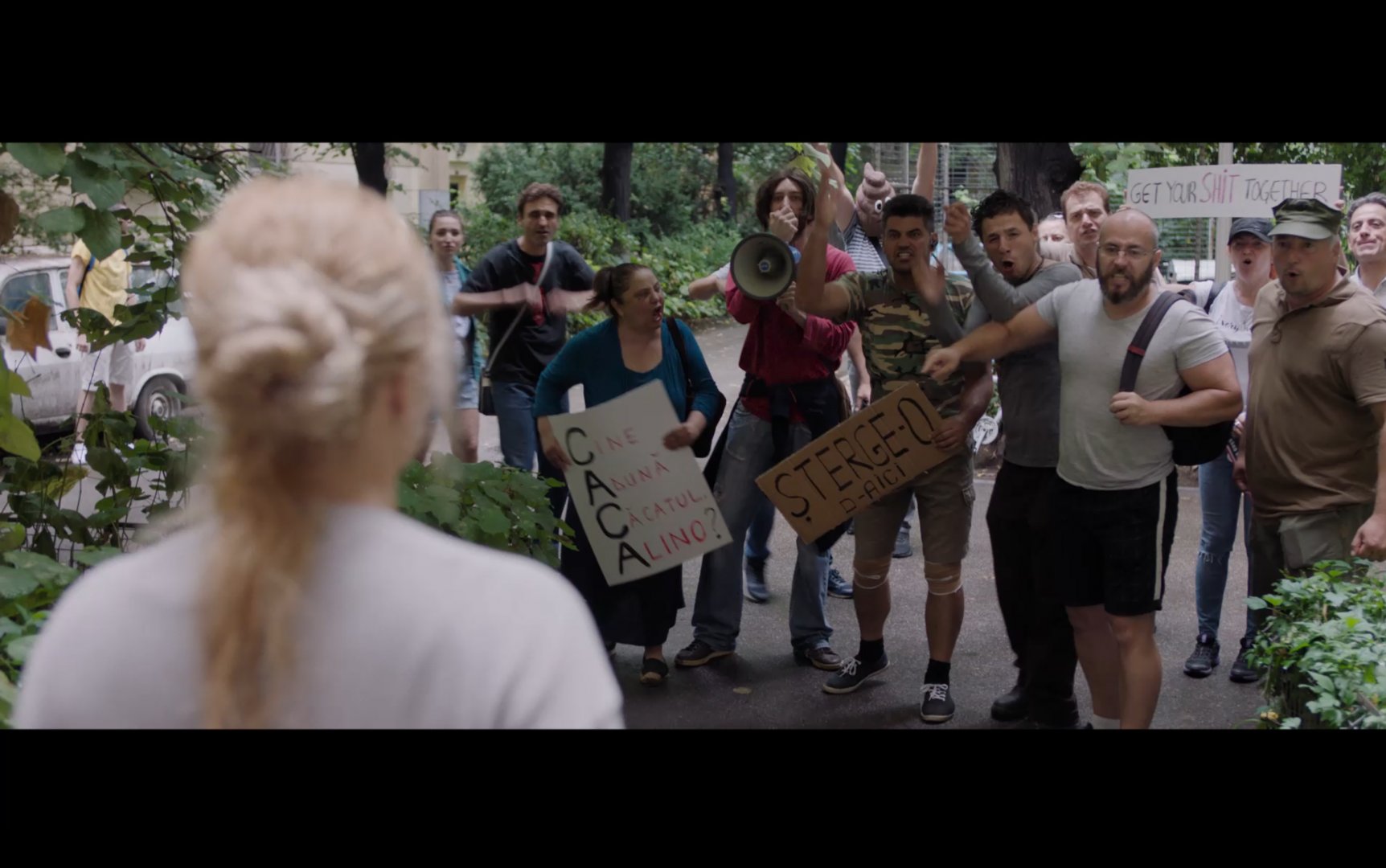 #dogpoopgirl
Director: Andrei Huţuleac
Romania
2021
A social satire with tragic elements about the Internet era. Inspired by real facts, the scenario proposes us a location in the Romanian space of the first online shaming case in the history of the Internet. In 2005, a woman's dog poops on a metro car in Seoul, South Korea. From unknown reasons the woman refuses to collect the mess, is photographed and the incident turns viral through an opinion blog.
Andrei Huţuleac was born in Galaţi in 1990. Romanian actor, writer and director best known for his work in the theatre. He graduated the National University of Theatre and Cinematography in 2012 and is currently collaborating with several theatres in Bucharest. He made his debut as a filmmaker in 2017 with the short film «Offstage», which won the award for Best Live Action Short Film at the Oscar Qualifying - Warsaw Film Festival. #dogpoopgirl is Andrei's first feature film.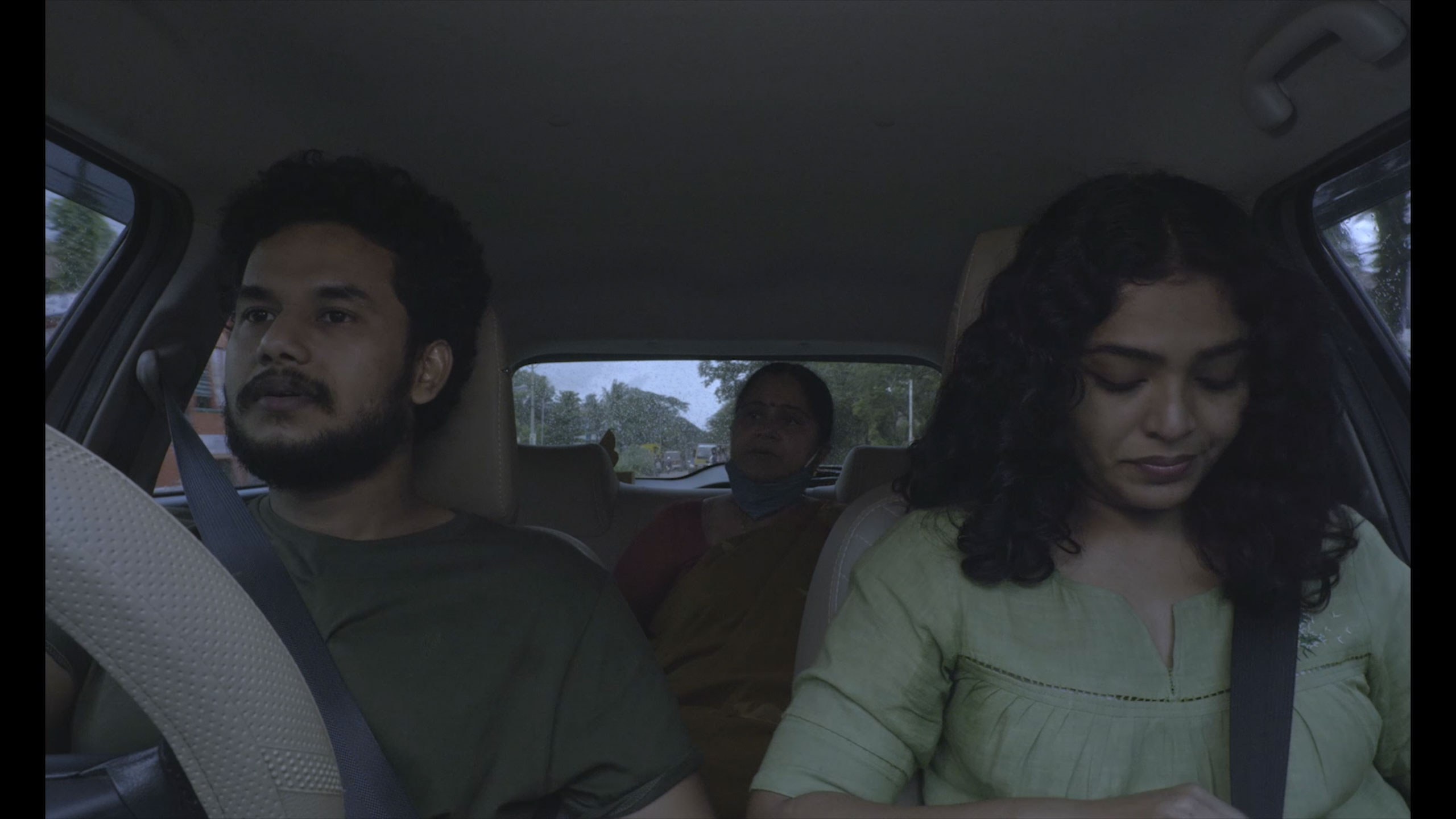 SANTHOSHATHINTE ONNAM RAHASYAM
JOYFUL MYSTERY
Director: Don Palathara
India
2020, 85'
The movie revolves around a woman named Maria and her boyfriend Jitin. Jitin is a small-time actor, with no steady income and their parents do not have any knowledge of their relationship. The movie takes place are on their way to a clinic as Maria believes she may be pregnant after having an unprotected sex with Jitin. She thinks that he is irresponsible, and the baby would add burden to their relationship. She is also not yet ready to have a baby and is planning for higher studies.
Don Palathara was born in 1986, Kerala, India. Born and raised in a Syrian Christian middle class family in Kerala, Don later migrated to Australia. He received a diploma from the Academy of Film, Theatre and Television in Sydney. His first movie «The Corpse» (2015) was received well after its Netflix release and gained accolades at several international film festivals.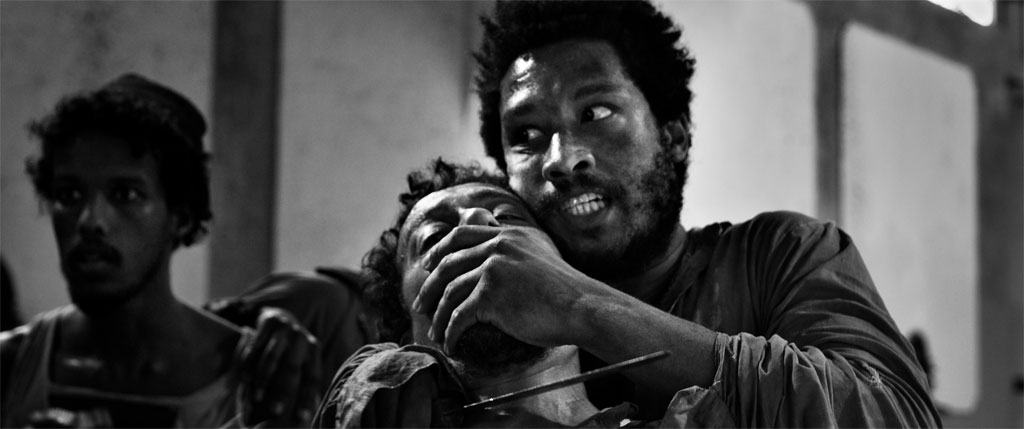 EL VIENTRE DEL MAR
THE BELLY OF THE SEA
Director: Agustí Villaronga
2021, 78'
In June 1816. the French Navy frigate The Alliance runs aground on a sandbar off the coast of Senegal. As attempts to free the hull prove futile, there is no choice but to abandon the ship. As the available boats are not enough to accommodate all the crew, a raft of about 12 meters long and 6 meters wide is built. In that precarious boat they force 147 men to go on board: soldiers, sailors, a few passengers and a few officers. The ship's evacuation plan foresees that the available boats will tow them to shore. Even so, panic and confusion seize the convoy in their attempt to reach the coast. Due to cowardice or ineptitude, the boats lose contact with the raft. The tow rope breaks, or someone cuts it. The boats continue to approach land, but abandon the raft to their fate. The current carries her away, and she disappears over the horizon. A horror that lasts for days and days. A scene in which the worst of cruelties and the sweetest of pieties are shown.
Agustí Villaronga was born in 1953 in Mallorca. One of the most personal and secret voices in European cinema. His films have been awarded at Festivals in Berlin, Cannes, Montreal, San Sebastián, Tokyo and twice he has been selected to represent Spain and Mexico at the Hollywood Oscars. His filmography includes «After the glass» (1985), «The child of the moon» (1989), «The sea» (2000), «Aro Tolbukhin» (2002), «Pa negre» (2010), «The king of Havana» (2015), «Uncertain Glory» (2017), «Born a King» (2018).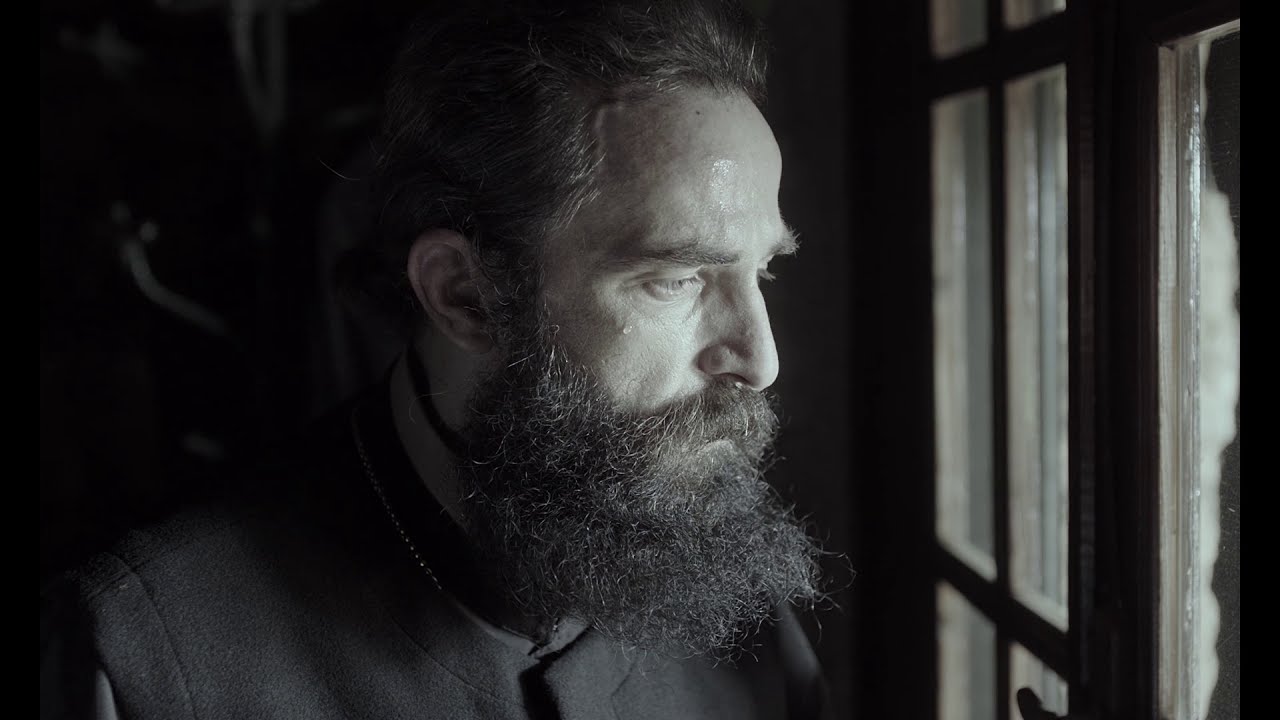 O ANTHROPOS TOU THEOU
MAN OF GOD
DIRECTOR: YELENA POPOVIC
GREECE
2021
World premiere
Exiled unjustly, convicted without trial, slandered without cause. Man of God depicts the trials and tribulations of Saint Nektarios of Aegina, as he bears the unjust hatred of his enemies while preaching the Word of God.
YELENA POPOVIC is a Serbian/ American actress, writer, director, and producer. She studied at Playhouse West, an industry-recognized premier acting school and training ground for actors, writers, and directors. Her directing debut «L.A. Superheroes» (2013) won Audience Award Winner of the NYIIFVF. She also produced «Monday Nights at Seven» through her company Simeon Entertainment and has several other active projects in development.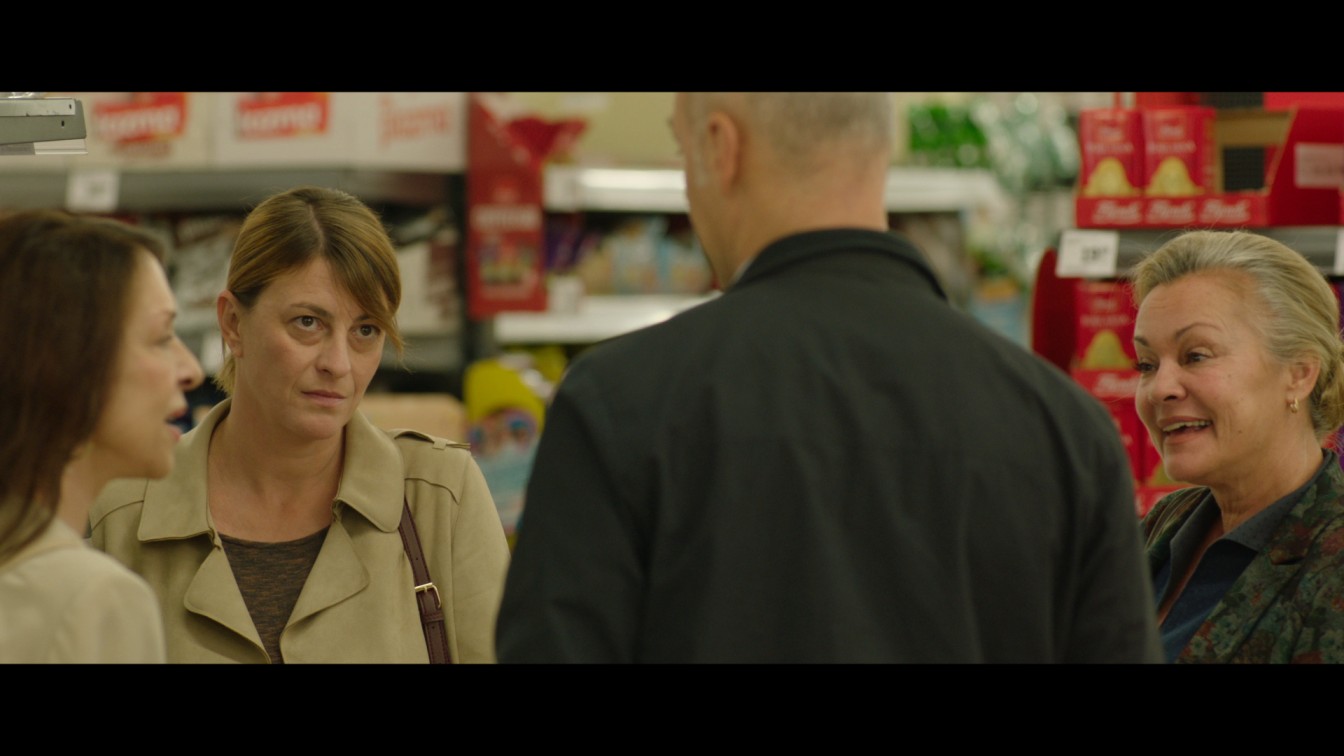 PLAVI CVIJET
A BLUE FLOWER
Director: Zrinko Ogresta
Croatia, Serbia
2021, 85'
On the eve of Mirjana's 20 year work anniversary, when she is to receive an award at a modest celebration, her interactions with her loved ones illustrate her whole life: the one behind her, the one she is living and the one that is yet to come. «A Blue Flower» is a film about a woman, about a mother and a daughter, a film that evokes emotional associations and urges us to take a long hard look at ourselves.
ZRINKO OGRESTA was born in Virovitica, Jugoslavia. Croatian screenwriter and film director, professor of film directing at the Academy of Dramatic Arts in Zagreb and a member of the European Film Academy in Berlin. Ogresta's films were screened and awarded at renowned international and local festivals (Berlin, Venice, Karlovy Vary, London etc. Some of the most notable works are «Fragments» (1991), «Washed Out» (1995), «Here» (2003), «On the other side» (2016).