SIMONE SIGNORET. YVES MONTAND.THE DUO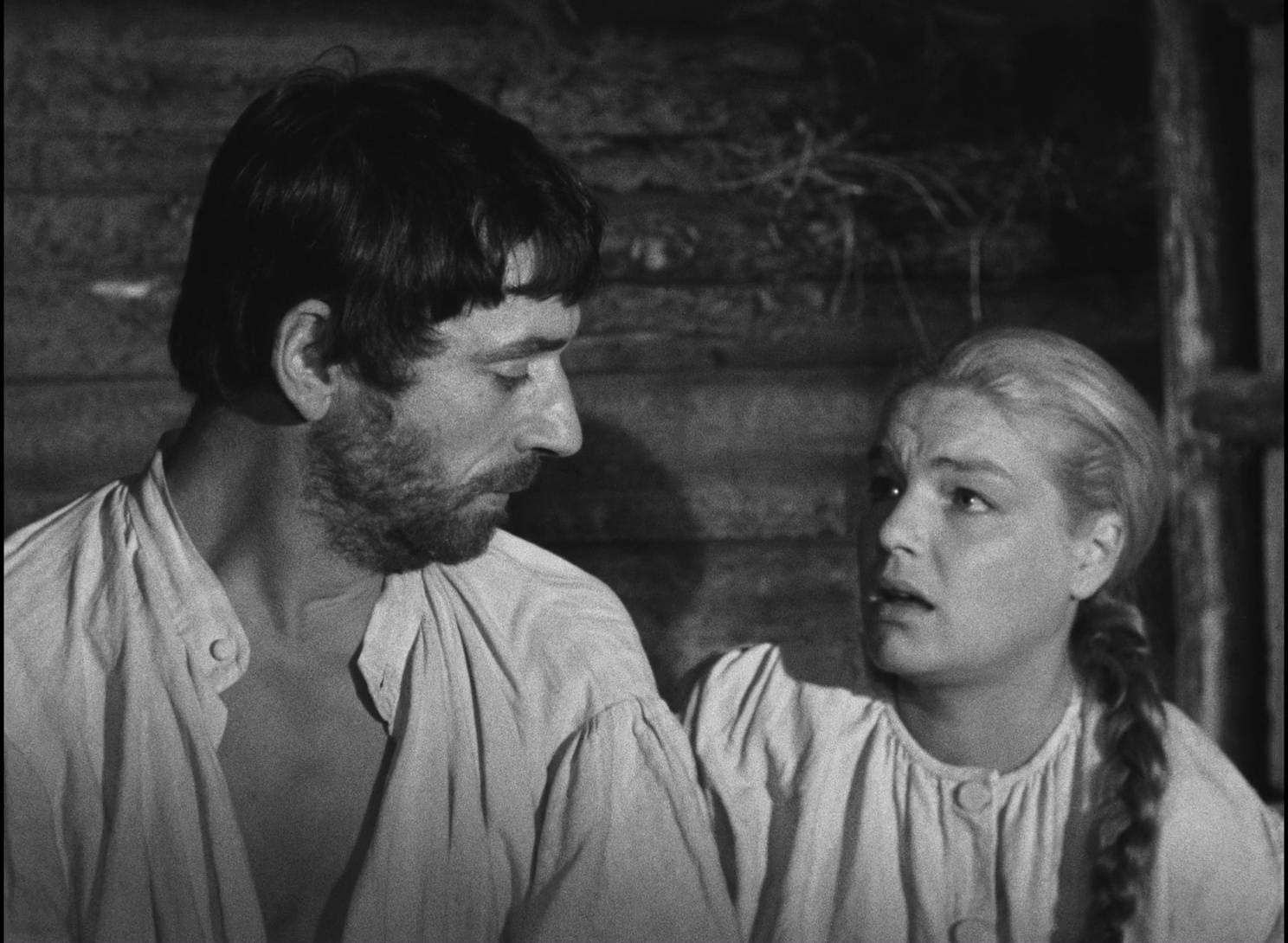 Simone Signoret was born exactly a hundred years ago in Wiesbaden, Germany. Yves Montand was born nine months later in Tuscany, Italy. They met in August 1949 on Cote d'Azure, in Saint Paul de Vence and fell in love. It marked the appearance of the stellar couple which was destined to inscribe a striking page in the history of French and world cinema.
In 1956 Mark Bernes sang: "Montand's dreamy voice reverberates over the short waves" and this song became one of the signs of our Thaw. And "Montand's dreamy voice" has stayed with us ever since. Yves Montand, a charming charismatic chansonnier, whose wonderful songs speak of common Frenchmen – workers, long-distance truck drivers, soldiers, brought us closer to France and let us savor a part of it in our homes.
Together with his spouse Yves Montand toured this country in 1956 when they were heartily welcomed. They were guests of the Moscow Film Festival in 1963. The release of L'Aveu by Costa-Gavras with Yves Montand and Simone Signoret following the introduction of Soviet troops in Czechoslovakia in 1968, and Montand's disapproval of Soviet foreign policy signaled the beginning of the official chill in the attitude of Soviet authorities to the artist.
But Montand's voice, Montand and Signoret's movies were beyond politics and they continued to bring people closer together.
The retrospective devoted to the 100th anniversary of Montand and Signoret includes several movies where they appeared side by side. There are few of them, they rarely played a couple in love – the dashing, often reckless and slightly common Yves and strict aristocratic exquisite Simone, the embodiment of femininity.
They appeared together in Les Sorcières de Salem (1957) by Raymond Rouleau based on Arthur Miller's play. Jean Paul Sartre took part in writing the film. The result was not so much a religious parable of evil and fear as a family drama with a love triangle: a patient faithful wife, a simple-hearted rough husband and a young girl (one of the first roles of Mylène Demongeot, the future Milady de Winter from Les Trois Mousquetaires by Bernard Borderie). It should be noted that at the time a story of conspiracy and slander inspired by ideology justifying lies and violence was highly contemporary.
L'Aveu, one of the French director Costa-Gavras's most well-known dramas is based on the memoirs of the Czech communist Arthur London. It deals with political processes in Europe when it was recovering from the wounds of the second world war and party purges were taking place throughout Eastern Europe. Once the Czech deputy foreign minister, who wholeheartedly believed in the party cause, was thrown into solitary confinement for two years for no evident reason. His friends and his wife (Simone Signoret) turned their back on him. He experienced first-hand all the mechanisms of the regime resorting to any repressive means available – spying, tortures, self-denunciation, slander. Yves Montand shows the rebirth of this man, his inner world from the initial fears to endless reflections and catharsis – enlightenment and disillusionment in the communist ideas.
Police Python 357 by Alain Corneau is a solid police thriller keeping the viewer on edge from beginning to end. Montand had the part of the aging weary policeman who gets his last chance in life in the guise of a young woman leading a double life (Stefania Sandrelli) and who himself becomes involved in a criminal case. Simone who dared to look plain and even ugly played the part of his rival's (François Périer) wife, a paralyzed stout woman, who is nevertheless wise and sacrificial.
The great Simone Signoret was shot by the greatest French and world directors. We've included Jacques Becker's Casque d'or (1952) in the retrospective. Here Simone is a striking blonde, a star of the dancing hall nicknamed "Casque d'or" because of her lush hair. The perilous and pernicious passion for the repentant bandit (Serge Reggiani), rivalry and envy within the gang… Simone Signoret on the screen is always a woman with a past, a destiny. Even in this simple criminal melodrama she plays a woman with a dark past who is almost disillusioned in love but preserves some sort of light in her soul and the gift of self-sacrifice.
She worked with Marcel Carné. In a version of Émile Zola's Thérèse Raquin adapted for the screen by Charles Spaak she plays a woman who desperately tries to break free from the world of dullness, pettiness, debasement, possessed by passions, still dreaming about the real love.
One of Simone Signoret's accomplishments is the role of mature and wise beauty Elis who falls in love with the ambitious weakling Joe who is unworthy of her, which she played in one of the major films of the British New Wave Room at the Top by Jack Clayton. For creating this strong, passionate, clever character Simone Signoret earned an Oscar which was given to very few French actresses. She was again nominated for one for her part in Ship of Fools by Stanley Kramer.
Le salaire de la peur (1953) by Henri-Georges Clouzot is one of the best road-movie thrillers. Four hapless men in desperate need of money undertake to deliver explosives on trucks covering a long road where every hollow, every pot-hole is mortally dangerous. Even today viewers tremble with terror and tension, especially fearful for the life of one of the brave men played by the daring, courageous unparalleled Yves Montand.
To wrap it off we offer the melodramatic comedy Let's Make Love (1960) by the famous George Cukor. The weary businessmen and lady-killer played once again by the mature but still charismatic, singing and dancing Yves Montand, falls in love with a charming blonde. It's to this actress (Merylin Monroe herself!) that he is invited to make love. That's most certainly on screen (though Montand and Monroe had a short romance in real life). There were many more women in his life, tolerated and forgiven by his great spouse Simone Signoret whom he never left till the very end and with whom he reunited in heaven six years after her death.
All that remains is to add that Montand's dreamy voice will be heard before each screening at the MIFF as they all will be preceded by episodes from Sergei Yutkevich's movie Yves Montand Sings and excerpts from the documentary footage of the famous couple's participation in the MIFF in 1963.
Evgenia Tirdatova
curator of the program