MAIN COMPETITION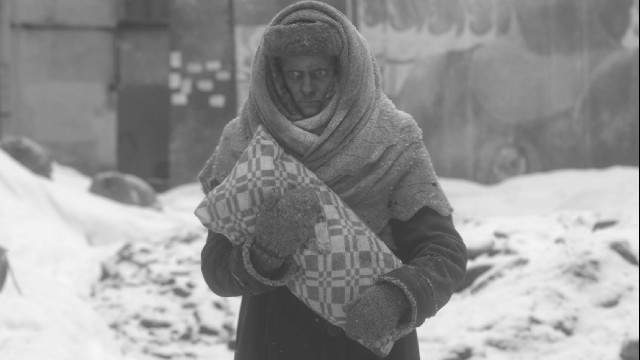 A Siege Diary
Director: ANDREY ZAITSEV
RUSSIA
2020, 118'
The film tells about the longest and the most severe siege in the whole history of mankind. World War II. In autumn 1941 the German troops completely surrounded one of the biggest Russian cities – Leningrad. 2,5 million civilians got trapped in the city. The German commandment decided not to storm Leningrad to avoid unnecessary losses.This film tells about the most difficult first winter of the siege, winter of 1941-1942. Severe frost, minus 30 degrees, extreme cold, no water supply and electricity, no public transport as the city was snowed in and paralyzed. Almost no pedestrians in the streets. A young woman Olga is walking through the whole city to her father. She has just buried her husband and is sure she is going to die soon out of hunger. Olga wants to see her father one last time to say goodbye and to ask for his forgiveness. This film is a blockade Odyssey where the audience together with the protagonist cross the whole city meeting different people on her way, facing difficulties and witnessing the state in which Leningrad and its residents found themselves. Undergoing unimaginable ordeals, Olga does manage to reach her father and after a conversation with him she understands that she is going to live on. This long way to death in the end turns for her into a return to life.
Andrey Zaytsev born in 1975 Graduated from the Faculty of Journalism of the Lomonosov Moscow State University and Alexander Mitta's class at the Higher Courses for Directors and Scriptwriters. Has a degree in directing of fiction films and documentaries. Two-time winner of the Golden Eagle Award by the National Academy of Motion Pictures Arts and Sciences of Russia and Laurel Branch Award for non-fiction films and TV works. Awarded by the Government of the Russian Federation for the Cultural Achievements in 2012 CEO of September Studio specialized in TV programs, documentaries and fiction films. His filmography includes «My House» (2000), «Gleb» (2002), «Victor Astafyev. The Cheerful Soldier» (2010), «The Layabouts» (2011), «14+» (2015).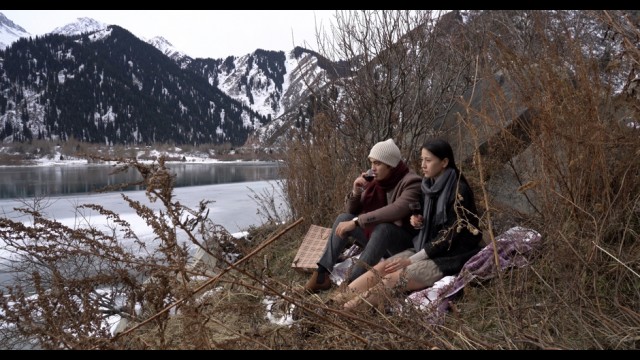 DISSOLVE
Director: KIM KI-DUK
KAZAKHSTAN, REPUBLIC OF KOREA
2020, 82'
Girl-1 bound by a traditional family and household. One day she meets Girl-2 with the same appearance. This girl has a free lifestyle and a rich sponsor who provides her with everything. From this moment on, these two people change roles and help each other. But the further it goes on, the more dangerous the situation becomes for Girl-1.
Kim Kiduk born in 1960. After studying art in Paris, Kim Ki-duk returned to Korea and began his career as a screenwriter. He made his directorial debut with a low-budget movie, «Crocodile», in 1996. In 2000 his 5th feature «Real Fiction» was shown in competition program of the Moscow International Film Festival. He continued on making internationally acclaimed films such as «Samaritan Girl» (2004), «3-Iron» (2004), «Arirang» (2011). Most notably «Pieta» has won the Golden Lion Award for Best Film at 2012 Venice Film Festival. Among his latest works are «One on One» (2014), «Net» (2016) and «Human, Space, Time and Human» (2018). In 2019 Kim Kiduk headed jury of the 42 MIFF.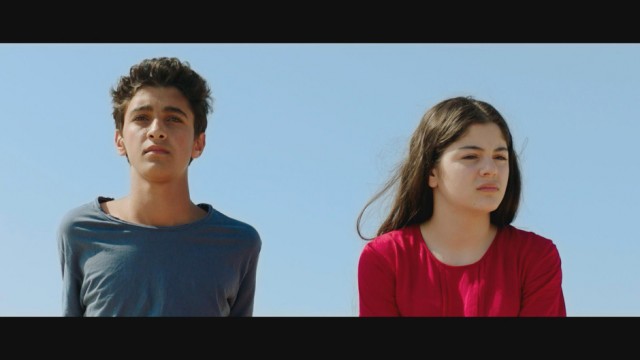 DOCH RYBAKA
Director: ISMAIL SAFARALI
AZERBAJDJAN, RUSSIA
2020, 87'
Sarah is a fourteen years old girl who lives in a small fishing village on the Absheron peninsula at the seaside of the Caspian sea. Her father disappears whilst fishing and she refuses to believe in his death as his body has never been found. Sarah's family and the inhabitants of the village insist on funeral though, even if it's formal - the elders assert that the reason of all the hardships and miseries that strike the village one after another is because this fisherman is not buried. Sarah rebels and goes against the will of her family customs. It is as if nature itself riots together with her - the storm is coming, and Sarah goes into the raging sea in search of her father.
Ismail Safarali was born in April 1978 in Baku, USSR. Educated at Baku School for Political Sciences (BA Diplomacy) and Duke University (Durham, NC) (MA Economics), Ismail had a successful career in banking before changing his trade for filmmaking in September 2013. Ismail graduated with honors in September 2015 with a Master's degree in Filmmaking from the Moscow School of New Cinema (MSNC), laboratory of Dmitry Mamulia. Since 2014, Ismail shot and produced three short films. «The Fisherman's Daughter» is his feature film debut.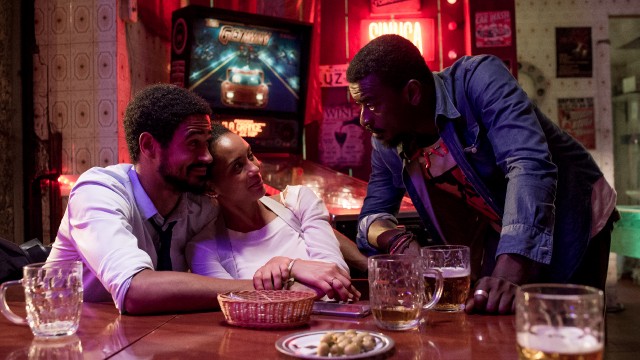 Executive order

Medida Provisória
Director: LAZARO RAMOS
BRAZIL
2020, 94'
Set in a dystopian near future in Rio de Janeiro, a lawyer sues the Brazilian government for reparation of all descendants of African slaves in the country. The authoritarian government responds by signing an executive order sending all black citizens to Africa as an excuse to repay the debts of slavery. Citizens are measured by their skin color, hunted, and exiled to Africa against their will. While the army and police enforce the law, he enlists his uncle to find his wife, a doctor who has gone missing and joins an underground movement. The three of them fight the madness that has taken over the country and spark a resistance that inspires the nation.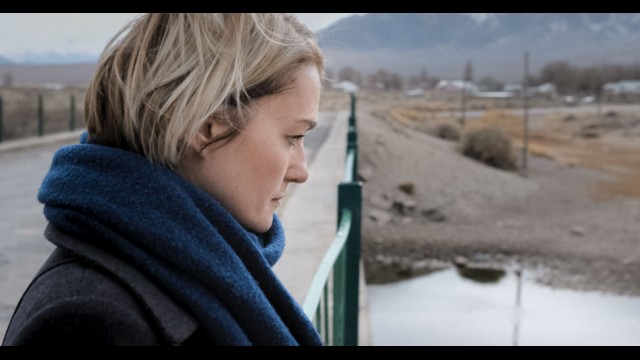 Far Frontiers

NA DALNIKH RUBEZHAKH
Director: MAKSIM DASHKIN
RUSSIA
2020, 90'
Maria lives in a Russian military base in Kyrgyzstan with her son and husband, eagerly awaiting their transfer back hom to Russia. She developes a close relationship with Captain Krainov, her son's Judo coach, setting up a chain of dramatic events that will determine the face of Maria and those around her.
Maxim Dashkin graduated from NYU Tisch School of the Arts with an M.F.A in film, where he focused on directing (class of Oliver Stone). Maxim's credits include feature-length documentary, TV-series and TV films for main Russian TV channels, his short films have played in over 30 festivals worldwide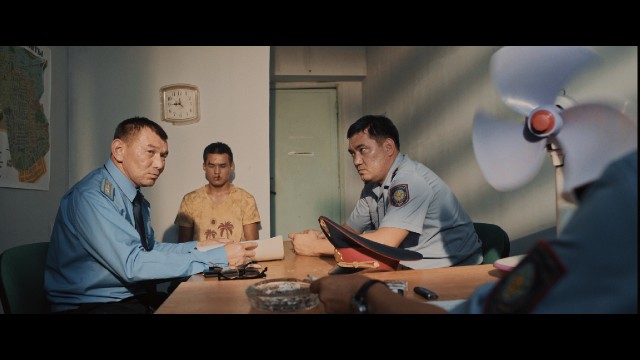 FATE
Director: ZHANNA ISSABAEVA
KAZAKHSTAN
2020, 96'
The protagonist of the film – Azat, is a 19-year-old villager who comes to a big city of Almaty to work as a bricklayer in the construction team of his elder brother Murat. Murat lingers in the mountains on a construction site for 2-3 days and Azat must stay in Almaty with no money until his brother arrives. In the city there will be the "crossroad of fate" which determines how things will unfold in Azat's life.
Zhanna Issabayeva was born in 1968 in Almaty, Kazakhstan. She graduated from the journalism faculty of Kazakh States University in 1991. She has worked as a producer and director since 1993. In 2007 debuted with the full-length feature film «Karoy» which took part in Venice Film Festival, "Critics Week" and was nominatеd for "Best Asian Director 2007" at the Asia Pacific Screen Awards. Her filmоgraphy also includes «My Dear Children…» (2009), «Losing Innocence in Alma-Ata» (2011), «Talgat» (2012), «Nagima» (2013) which won many awards including NETPAC diploma of the Moscow IFF, «Bopem» (2015) and «Sveta» (2017).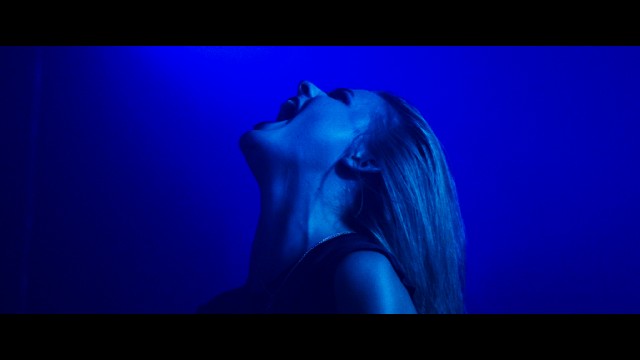 Hilda
Director: RISHI PELHAM
UK
2019, 105'
Nearing her final year of school, Hilda's aspirations hit rock bottom when she is forced to contend with the abandonment of her parents and the dependency of younger siblings. Determined to avoid the breakup of her family, she depends on dance to keep the enclosing chaos at bay.
Rishi Pelham was born in 1994. He is a theatre and film director, writer, producer, musician and cinematographer. Graduated in Literature from Lycée Français de Jérusalem (2012) and drama and screen studies from University of Manchester (2016). He has dedicated the past three years to his first feature-film, «Hilda», acting as writer, director, editor, as well as composer.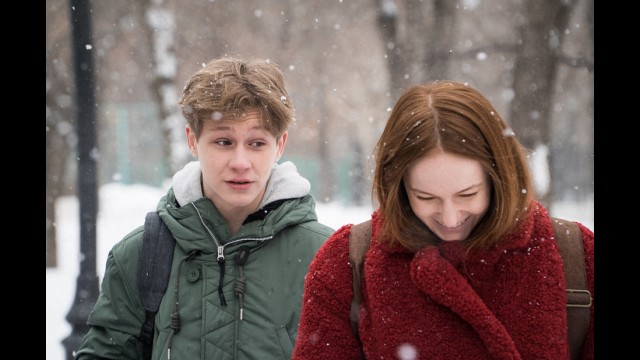 Hypnosis

Gipnoz
Director: VALERY TODOROVSKY
RUSSIA
2020, 112'
Teenage Misha receives hypnotic treatment for sleepwalking from psychotherapist Volkov. Eventually Misha becomes so dependent on the hypnologist that he is no longer able to distinguish reality from illusion. After the mysterious death of one of Volkov's lady patients Misha decides to investigate the case and find out the truth. But what can he do when dream and reality have become one and he himself is the chief suspect?
Valery Todorovsky born in Odessa in 1962. Graduated from the scriptwriting and film studies department of the Film Institute VGIK (1984, workshop of K. Paramonova and I. Kuznetsov). Winner of the State Prize of the RF in the field of culture (2015, for the creation of the television serial "The Thaw"), repeatedly winner of the NIKA award (including the honorary NIKA 2014 for creative achievements in the art of television films), the Golden Eagle and White Elephant; prize winner of leading international and national film festivals: IFF San Sebastian, Karlovy Vary, Chicago, Mannheim, Kinotavr, etc.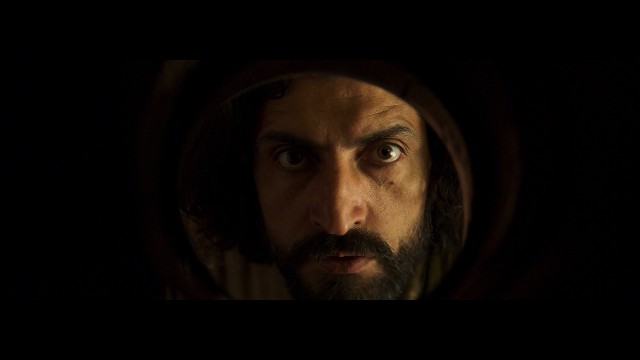 In The Shadows

Gölgeler İçinde
Director: ERDEM TEPEGOZ
TURKEY
2020, 95'
In a dystopia of undefined place and time, dominated by primitive technology, a group of people is being controlled by an omnipresent surveillance system. When one of them contracts a mysterious disease, out of fear to lose his job he tries to contact the Officials. Doubts arise about the structure he is working in. By questioning the system, he gets to know the depths of this structure which is dark better than he thought.
Erdem Tepegöz born in Izmir, Turkey in 1982. He studied Economics at the University of Dokuz Eylül in, Izmir. He completed a filmmaking workshop at Prague Film School and has worked as an assistant director. He holds numerous national and international awards as well as festival experience. He directed commercial films as well as 3 award-winning short films. His feature debut Zerre won Golden St. George award of the 35 Moscow IFF.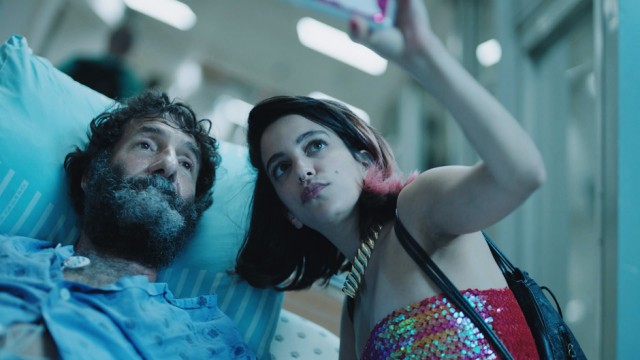 PEACHES & CREAM

Katzefet ve Duvdevanim
Director: GUR BENTWICH
ISRAEL
2019, 92'
The story of a neurotic film director, whose fear of failure, death, and losing control all surface on the night his new film is released. The urge to expose his film to the whole world and his obsession with the film's failing distribution campaign create an unforgettable night—at least for him and his band of eccentric friends.
Gur Bentwich born in 1964 in Haifa. Studied film in the Tel Aviv University. His filmography includes «Planet Blue» (1995), «Total Love» (2000), «Etgar Keret what animal R U?» (2012), «Up the Wrong Tree» (2013) and «The Bentwich Syndrome» (2015).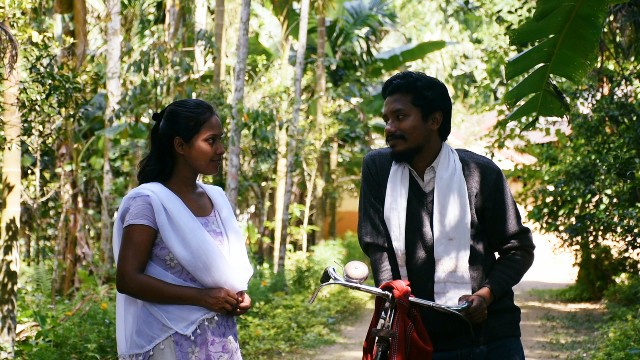 The Barren Bride

Rukuni Koina
Director: JADAB MAHANTA
INDIA
2019, 91'
In rural Assam, India, a girl's onset of menstruation is celebrated publicly through elaborate rituals symbolising her readiness for childbearing and marriage. But the young Gunati suffers from a disease that obstructs menstruation, placing her in a pitiable, degrading situation. She faces a dilemma, when, despite her condition, a young man proposes marriage.
Jadab Mahanta was born in 1990 in the state of Assam. In 2016 he took a Master's Degree in Theatre Art/Drama from Dibrugarh University. As a student, he started writing lyrics, composed songs and also acted in stage plays. In 2016, he composed and directed the music album 'Xunor Xuleng'. He started his career as the director and scriptwriter of the plays «Narakashur» (2016), «The Kite» (2017), «Makadunga» (2018), among others. « The Barren Bride» is his debut film.
THE CAMPAIGN
Director: MARIAN CRISAN
ROMANIA
2019, 93'
Viorel, a quiet, upright tractor driver from a small town in west Romania meets Mocanu, a high profile politician campaigning for a seat in the European Parliament. Mocanu's car has broken down nearby and Viorel and his wife welcome the politician into their humble home. Under investigation for corruption, Mocanu sees an opportunity and decides to stay with this modest family during the rest of the campaign, winning people's hearts by posing as a common man next to his "old friend", the honest, hard-working farmer. In return, Viorel will get a new tractor.
Marian Crișan was born in 1976 in Salonta, West Romania. He received his Bachelor's Degree in Film and TV Directing at UNATC Bucharest in 1999. His short film «Megatron» won the Palme d'OR for Best Short Film at the 2008 Cannes Film Festival. In 2010, his first feature film «Morgen» won the Special Jury Prize at the 63rd Edition of the Locarno Film Festival. «The Campaign» is Marian's fourth feature film as a director.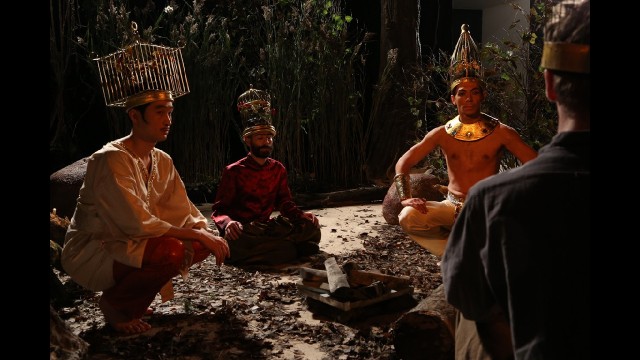 The melody of string tree

MELODIYA STRUNNOGO DEREVA
Director: IRINA EVTEEVA
RUSSIA
2020, 78'
"The Melody of a String Tree" is a film-dilogy about the journey of the poet Velimir Khlebnikov and his 'ka' (double). In Ancient Egyptian mythology, ka is a vital essence in the shape of a person, which exists separately from its 'master'. It is an immortal double that accompanies the poet through his creations and through time. On the one hand, this is the story of Pharaon Echnaton, who gives the protagonist, the Poet, his ka. On the other hand, this is the love story of Layla and Medlum, the heroes of Khlebnikov's eponymous poem. Like stars from the east and the west, they meet in the sky. The action of the film takes place in Petrograd during the Great War. However, Khlebnikov's heroes freely move in different times and spaces. They appear in Ancient Egypt, they find themselves in the trenches of the war, they are attracted by Malevich's Black Square, where amazing karmic transformations happen to them.
Irina Evteeva born in 1956 in Leningrad. Professor at cinematography and photo art department of Saint-Petersburg State University of Culture and Arts, senior researcher of Russian institute of Art History. Since 1989 is a movie director at Lenfilm studio. Irina Evteeva is the author of seven films made in a unique mixed animation and action technology. Her list of awards includes Silver lion of the 59 Venice ("The Clown", 2002),"Golden Eagle" award ("Little Tragedies", 2010), Silver St. George and NETPAC awards of the 37 Moscow IFF («Aventur», 2015) among others.