DOCUMENTARY COMPETITION JURY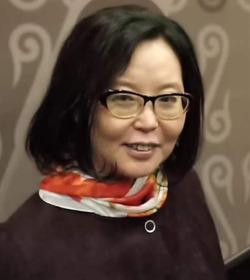 GULBARA TOLOMUSHOVA
programmer, film critic
Kyrgyzstan
Gulbara Tolomushova was born in Kyrgyzstan, graduated from the film studies and screenwriting department of The Gerasimov Institute of Cinematography (VGIK). Kyrgyz Filmmakers Union, FIPRESCI and NETPAC member. Works for the Bishkek Cinema House at the Kyrgyz Ministry for Culture, Information and Tourism's Cinema department. Program director of the CIS countries' Young Cinema Forum "Umut". Columnist at the "Vecherny Bishkek" newspaper, Gulnara also writes for the "Forum" magazine (published by the Intergovernmental Foundation for Educational, Scientific and Cultural Cooperation, Moscow), and online movie magazine Kinokultura.com. Author of the study "Kinostan Territory. Faces of Kyrgyz Cinema" (1999) and the book "Powerful Fragility and Cruel Art. Women in Kyrgyz Cinema" (2017).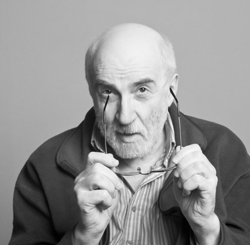 BORIS KARADZHEV
Director
Russia
Born in 1948 in Perm, Russia. Graduated from the Perm State University with a degree in theoretical physics, then the Gerasimov Institute of Cinematography (VGIK). Started his career in film industry at a regional TV channel in Perm. Since 1979, has been living and working in Moscow. Worked as a creative director at the video studio "TV-Culture" (1993-2001), then as the Editor-in-Chief at the Russian Central Studio for Documentary Film (2001-2006).
For many years has cooperated with multiple TV and film studios both in Russia and abroad as a writer and director. Overall, produced more than 60 movies and TV films, including co-productions with Finland, the Netherlands, Japan, Germany, Great Britain etc. His most prominent recent works include: "Hubert in the Wonderland" (2009), "Laboratory USSR" (2010), "Evacuation Romance" (2011), "Menu of 1945" (2012), "Writer 'P'. A Trial of Identification" (2013), "13 Nights" (2015), "Dream Factory for Comrade Stalin" (2017), "Eating in the USSR" (2017), "Theatre of Kama and Getta's Time" (2018) etc.
Since 2002, has been teaching at the documentary film directing workshop at VGIK. Professor, Honored Artist of the Russian Federation. Selection committee member of the "Flahertiana" film festival (Perm, Russia). Was a jury member of documentary film festivals in Bucharest, Brussels, Leipzig, Minsk, Saint Petersburg etc.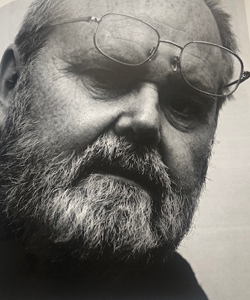 KEVIN SIM
director
UK
Kevin Sim is a journalist turned freelance director who has been one of the UK's leading documentarists for over thirty years. His wide ranging films - recent productions include a film on the origins of Isis violence in Iraq and a highly controversial biography of Princess Diana - aim to bring new perspectives to familiar historical and contemporary subjects and have won many national and international prizes. Amongst his many films made in Russia are Petersburg! Stories from a Russian Winter (1993), Crime of the Wolf (1995 - with co-director Olga Budashevskaya), and Beslan (2005) which was awarded a British Academy award. His ruling mantra - adapted from Milan Kundera - is: The sole raison d'être of a film is to discover what can only be discovered by a film.