The main prizes
Mercury Jewellery – certified partner of the 43rd Moscow International Film Festival
Mercury Jewellery becomes a partner of the Moscow International Film Festival, continuing the tradition of supporting the most significant cultural events in Russia.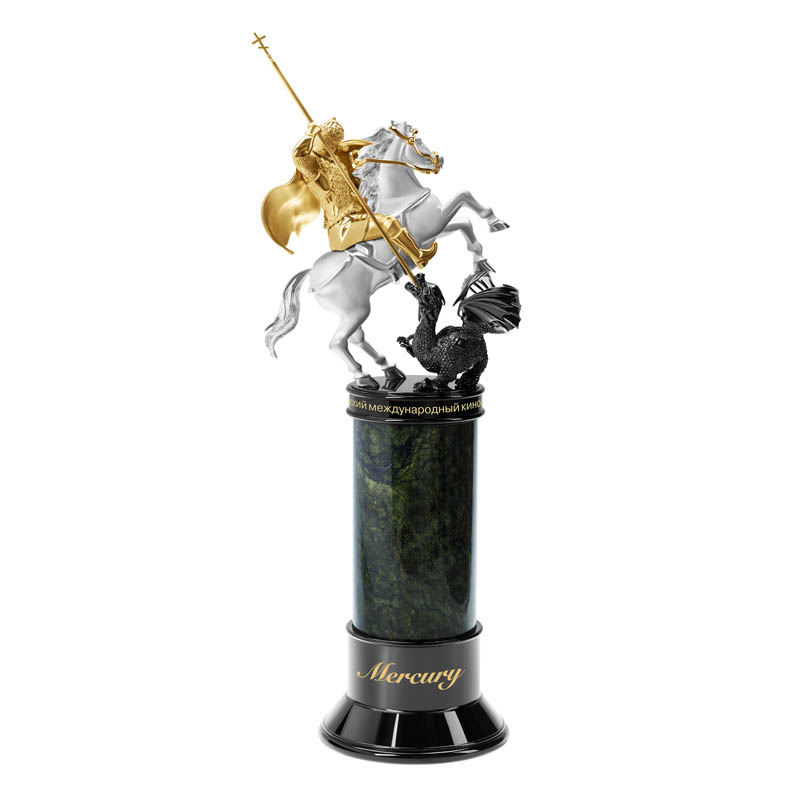 Mercury Jewellery created the main prizes of the film festival – figurines depicting St. George riding a silver horse, striking a dragon with a spear. The figure of the «Golden George» is made of gold plated silver and the figure of the «Silver George» is made of silver. The base of the figurine is made of a blue elvan stone, on which the golden Mercury logo is.
«Golden George» is awarded for «The best film of the competition program» and «For contribution to the world cinema». The winners in seven nominated programs are awarded «Silver George».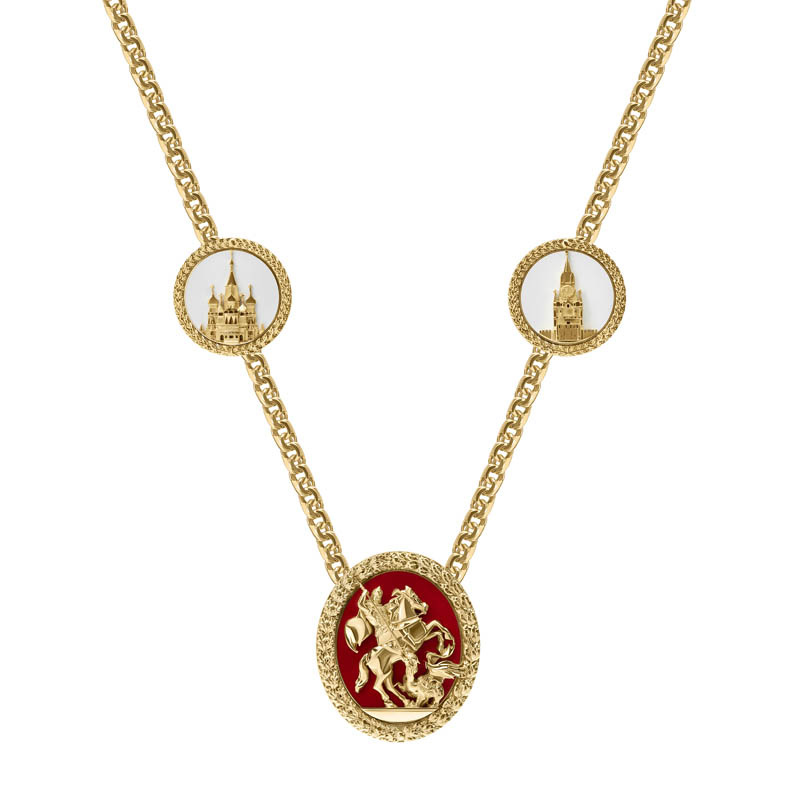 As a mark of respect and recognition of the special chairman's jury role of the Moscow International Film Festival, Mercury Jewellery has created a chain with three gold plated silver medallions depicting the main symbols of Moscow – the Spasskaya Tower, St. Basil's Cathedral and St. George.
A special prize for conquering the peaks of acting and fidelity to school of K. S. Stanislavsky principles «I believe. Konstantin Stanislavsky» has the original design.
Mercury Jewellery brand is known for its elegant and classic jewelry design, high-quality gemstones with international certification, as well as the skillful work of its gemologists, gemsetters and goldsmiths. All Mercury jewels are made of gold and gemstones: diamonds, rubies, sapphires and emeralds. The brand's collection proudly contains unique precious stones and high jewellery pieces. All gemstones are internationally certified, the jewellery is accompanied by a Mercury's certificate of authenticity.