SPECIAL PRIZE FOR A LONGSTANDING DEVOTION TO THE ART OF CINEMA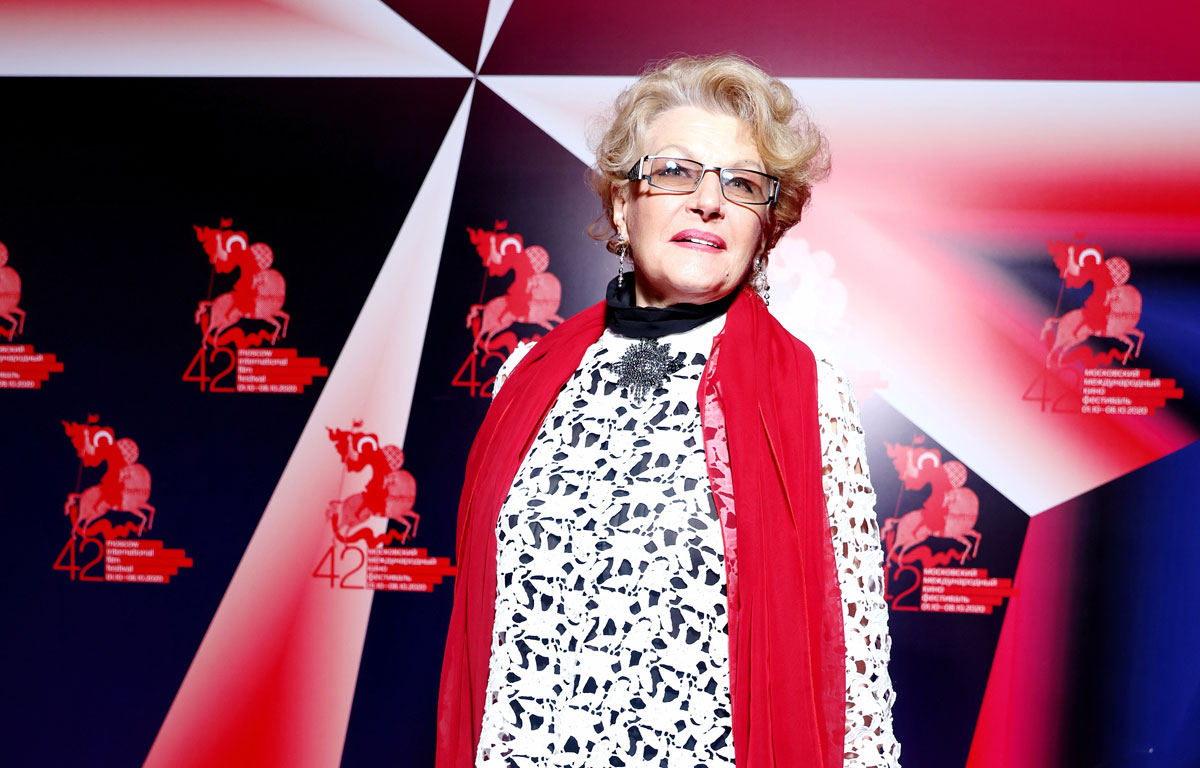 SPECIAL PRIZE FOR A LONGSTANDING DEVOTION TO THE ART OF CINEMA - SVETLANA DRUZHININA (Russia)
The special prize of the 42 MIFF "For an outstanding contribution to the world cinema" was awarded to Svetlana Druzhinina
Keen wit, sense of teste, and most importantly - character. That's what it takes to challenge the predetermination of destiny. To demand something more or something different - even when everything seems to be going great as it is. This is what can be rightfully said about Svetlana Druzhinina. When the young talented actress made her striking debut in the cinema of the Thaw, it was obvious that a new star was born. In contrast with more simple-minded girls from Yuriy Chulyukin's eponymous famous film, her heroine Anfisa appeared more profound and complex, which was largely to Druzhinina's credit. She had a vast range of opportunities ahead of her, but in the middle of the 60s Svetlana Druzhinina quit acting: she had plans switching to another profession which at that time was largely considered to be "men's work".
In her directorial career Druzhinina wasn't looking for easy or "trendy" themes: almost straight away she became interested in historical material - material versatile and complex, and in the eyes of the Soviet cinema bureaucrats - dangerous. The whole "truth" about the past, let alone the pre-revolutionary past, was only cautiously allowed in small doses. The very first of Druzhinina's features, "Fulfilment of the Wishes" was filled with searching for the truth, the spirit of the 1920s - without polishing or romanticising the revolution. It was the first time the topic of the "superfluous people" in the post-revolutionary Petrograd and Moscow, the old Russian intelligentsia being closed in on by opportunists, cynics and informers, appeared in Soviet cinema - long before the perestroika, articles about "philosophers' ships" and memes from "Heart of a Dog".
And, of course, there was "Garde-Marins". In the days of the very same perestroika when the audience seemed all but swallowed by the "timely" cinema and television content, Druzhinina managed to do the impossible. She made millions of viewers fall in love with the ideals of another epoch (when it seemed to be the last thing on anyone's mind!), reminded that there is such a thing as pure romantica, cinema of idealistic heroes, melodic songs and hymns of brotherhood and honor. It wasn't merely our very own version of the "One for all and all for one", it was a sort of a vent, a rest from our bitter reality which appeared to be needed by so many people.
In the new century Svetlana Druzhinina cleared another bar, so to speak: in the time when the genre of film epics seemed all but dead, she came up with a grandiose piece of cinematic art - "Secrets of Palace coup d'etat. Russia, 18th century". Thirteen years, eight films and another historical era artistically put in the spotlight for contemporary viewers. Hard worker, heroine and in some way - the best way - a person of different eras when nobility, decency and honor were the golden standard of the absolute.
Igor Savelev