MAIN COMPETITION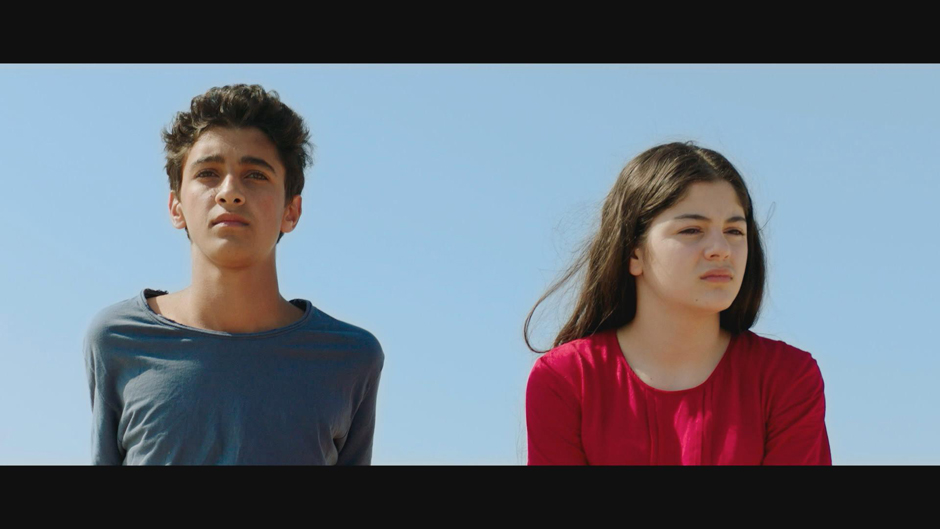 DOCH RYBAKA
THE FISHERMAN'S DAUGHTER
director Ismail Safarali
Russia, Azerbaijan
87'
World premiere
Sarah is a fourteen years old girl who lives in a small fishing village on the Absheron peninsula at the seaside of the Caspian sea. Her father disappears whilst fishing and she refuses to believe in his death as his body has never been found. Sarah's family and the inhabitants of the village insist on funeral though, even if it's formal - the elders assert that the reason of all the hardships and miseries that strike the village one after another is because this fisherman is not buried. Sarah rebels and goes against the will of her family customs. It is as if nature itself riots together with her - the storm is coming, and Sarah goes into the raging sea in search of her father.
Ismail Safarali was born in April 1978 in Baku, Azerbaijan. Educated at Baku School for Political Sciences (BA Diplomacy) and Duke University (Durham, NC) (MA Economics), Ismail had a successful career in banking before changing his trade for filmmaking in September 2013. Ismail graduated with honors in September 2015 with a Master's degree in Filmmaking from the Moscow School of New Cinema (MSNC), laboratory of Dmitry Mamulia. Since 2014, Ismail shot and produced three short films and co-authored a full feature script "The Fisherman's Daughter" among others. Ismail has presented "The Fisherman's Daughter" at the pitching competition of the most prestigious Russian film festival "Kinotavr" and subsequently won the competition.
Non-Stop production
en.nonstopkino.ru
world sales: Wild Bunch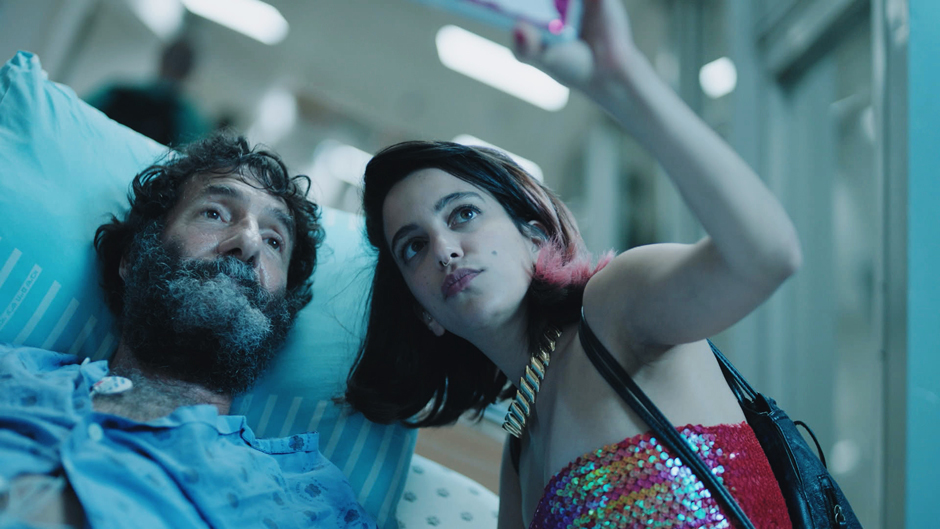 PEACHES & CREAM
Katzefet ve Duvdevanim
director Gur Bentwich
Israel
2019, 92'
International premiere
The story of a neurotic film director, whose fear of failure, death, and losing control all surface on the night his new film is released. The urge to expose his film to the whole world and his obsession with the film's failing distribution campaign create an unforgettable night—at least for him and his band of eccentric friends.
Gur Bentwich born in 1964 in Haifa. Studied film in the Tel Aviv University. His filmography includes «Planet Blue» (1995), «Total Love» (2000), «Etgar Keret what animal R U?» (2012), «Up the Wrong Tree» (2013) and «The Bentwich Syndrome» (2015).
Production GuruMaya Productions
Sales: Loco Films www.loco-films.com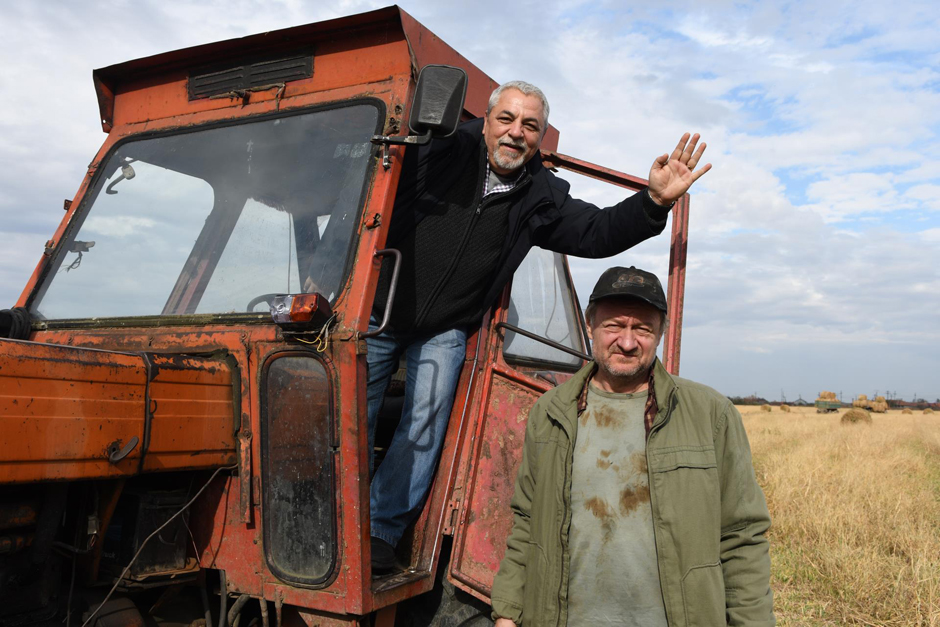 THE CAMPAIGN
director Marian Crișan
2019, 93'
Romania
Viorel, a quiet, upright tractor driver from a small town in west Romania meets Mocanu, a high profile politician campaigning for a seat in the European Parliament. Mocanu's car has broken down nearby and Viorel and his wife welcome the politician into their humble home. Under investigation for corruption, Mocanu sees an opportunity and decides to stay with this modest family during the rest of the campaign, winning people's hearts by posing as a common man next to his "old friend", the honest, hard-working farmer. In return, Viorel will get a new tractor.
Marian Crișan was born in 1976 in Salonta, West Romania. He received his Bachelor's Degree in Film and TV Directing at UNATC Bucharest in 1999. His short film «Megatron» won the Palme d'OR for Best Short Film at the 2008 Cannes Film Festival. In 2010, his first feature film «Morgen» won the Special Jury Prize at the 63rd Edition of the Locarno Film Festival. «The Campaign» is Marian's fourth feature film as a director.
Production Rova Film
Sales: Picture Tree International
www.picturetree-international.com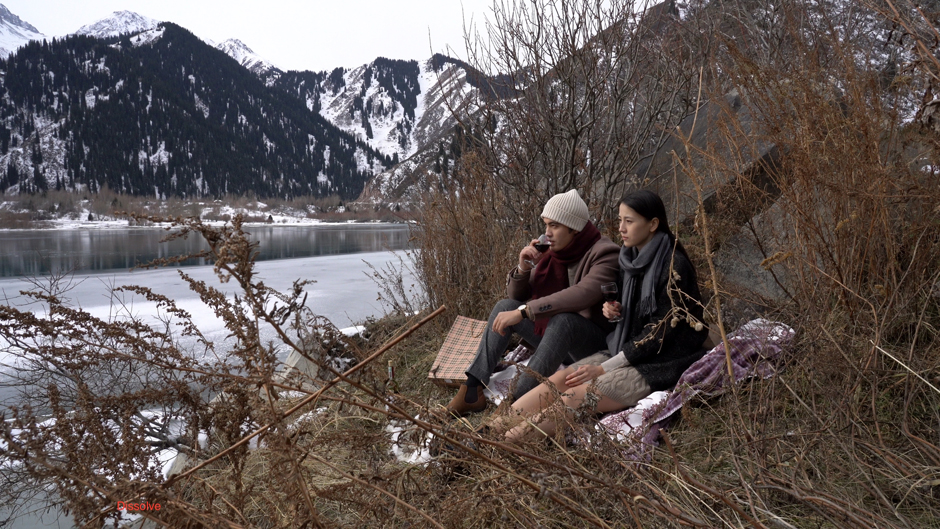 DISSOLVE
Director: Kim Ki-Duk
Kazakhstan, Republic of Korea
2020, 82'
World premiere
Girl-1 bound by a traditional family and household. One day she meets Girl-2 with the same appearance. This girl has a free lifestyle and a rich sponsor who provides her with everything. From this moment on, these two people change roles and help each other. But the further it goes on, the more dangerous the situation becomes for Girl-1.
Kim Kiduk born in 1960. After studying art in Paris, Kim Ki-duk returned to Korea and began his career as a screenwriter. He made his directorial debut with a low-budget movie, «Crocodile», in 1996. In 2000 his 5th feature «Real Fiction» was shown in competition program of the Moscow International Film Festival. He continued on making internationally acclaimed films such as «Samaritan Girl» (2004), «3-Iron» (2004), «Arirang» (2011). Most notably «Pieta» has won the Golden Lion Award for Best Film at 2012 Venice Film Festival. Among his latest works are «One on One» (2014), «Net» (2016) and «Human, Space, Time and Human» (2018). In 2019 Kim Kiduk headed jury of the 42 MIFF.
Sales: Kim Ki Duk Film
3377ps@paran.com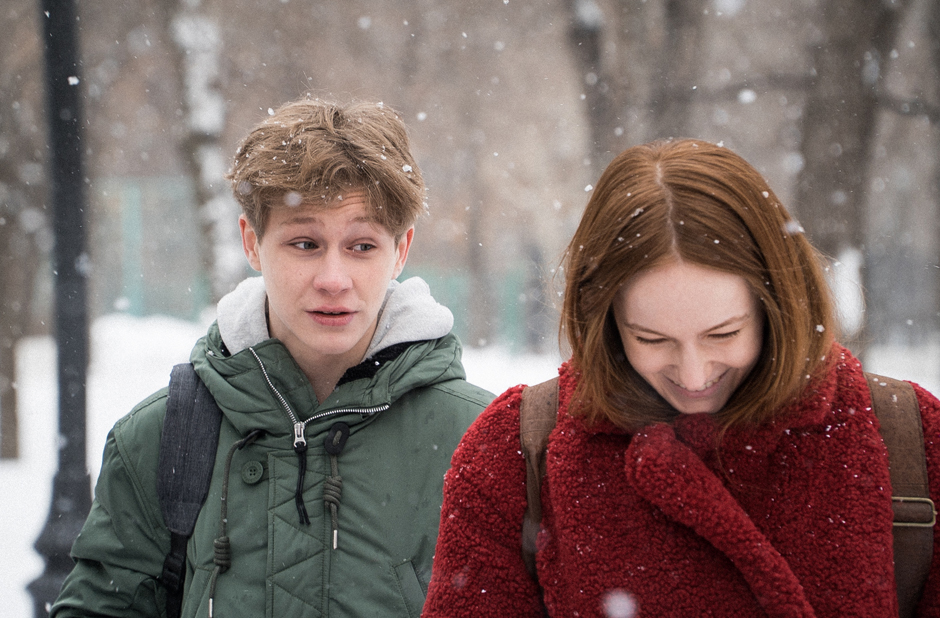 GIPNOZ
HYPNOSIS
Director: Valery Todorovsky
World premiere
Russia, Finland
2020, 112'
Teenage Misha receives hypnotic treatment for sleepwalking from psychotherapist Volkov. Eventually Misha becomes so dependent on the hypnologist that he is no longer able to distinguish reality from illusion. After the mysterious death of one of Volkov's lady patients Misha decides to investigate the case and find out the truth. But what can he do when dream and reality have become one and he himself is the chief suspect?
Valery Todorovsky born in Odessa in 1962. Graduated from the scriptwriting and film studies department of the Film Institute VGIK (1984, workshop of K. Paramonova and I. Kuznetsov). Winner of the State Prize of the RF in the field of culture (2015, for the creation of the television serial "The Thaw"), repeatedly winner of the NIKA award (including the honorary NIKA 2014 for creative achievements in the art of television films), the Golden Eagle and White Elephant; prize winner of leading international and national film festivals: IFF San Sebastian, Karlovy Vary, Chicago, Mannheim, Kinotavr, etc.
todorovsky-company.ru