THE 12TH MAN
DEN 12. MANN
Director: Harald Zwart
Norway
135'
Above the Arctic Circle in Northern Norway, the dramatic story of the young resistance fighter, Jan Baalsrud, unfolds. Jan is the only one, out of twelve resistance fighters to escape the Germans, but the Gestapo is on his heels. Jan's moral fiber, incredible strength and his courageous countrymen keeps him alive. But when he seeks refuge in a mountain cave and ends up being trapped by a blizzard for two weeks all hope seems lost. Nevertheless, Jan is recovered, weak, frostbitten and barely alive, but one question remains; will he make it to neutral Sweden before the Germans find him.
Harald Zwart (1965) graduated from the Netherlands Film and Television Academy, at the Amsterdam School of the Arts, in 1989. He then started his career making short films, music videos, commissioned films and directing commercials. He directed a total of seven short films, including the award-winning Act Naturally (1993), before making his feature film debut with the action film Hamilton (1998), produced in Sweden and starring Peter Stormare, Mark Hamill and Lena Olin. In 2001 he made his first film in the United States One Night at McCool's. He has since directed several feature films in both Hollywood and Norway, including Agent Cody Banks (2003), The Pink Panther 2 (2009), Long Flat Balls (2006) and The Karate Kid (2010).
International sales:
TrustNordisk
www.trustnordisk.com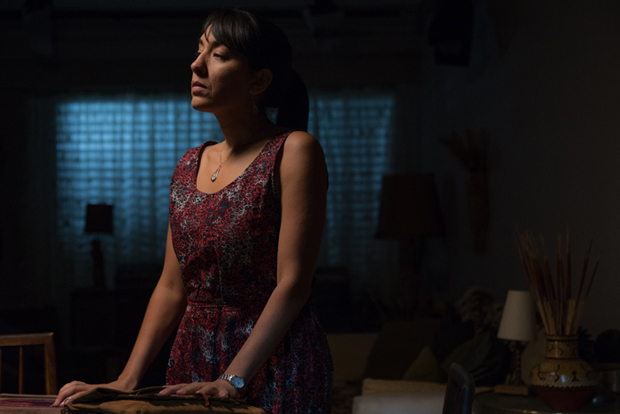 WITHOUT LEON
EL ANO DEL LEON
Director: Mercedes Laborde
Argentina
84'
2017
Leon, Flavia's partner for eight years, has died. As Flavia mourns her loss, she is also confused, overwhelmed by daily tasks and situations which make her feel fragile and incomplete. Her very life is an unknown. Lucia, Leon's daughter by his former wife, barges into Flavia's life in search of the father gure who is no longer around. Her encounters with the child confront her with her own doubts and desire of being a mother. Flavia will have to resign herself to the fact that a life project has ended, and learn to find a new one.
Mercedes Laborde born in Argentina. Graduated from Universidad del Cine (FUC) in 1998. Since 1998 worked as DOP assistant and cinematographer on various projects. In 2015 she made her directional debut with Castling. Without Leon is her feature debut.
International sales:
Le Tiro Cine
www.letirocine.com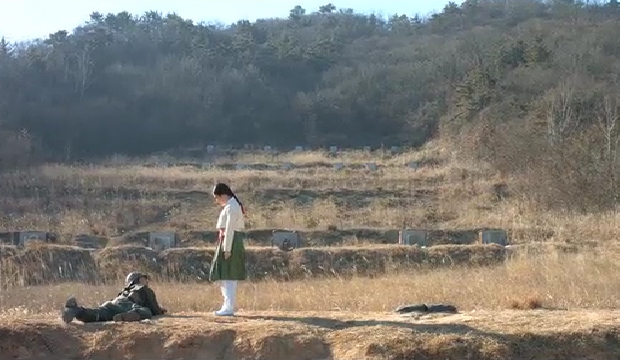 SOLDIER'S MEMENTOS
Director Kim Jae-han
Republic of Korea
99'
2017
Jang-gun lives in a remote country, Kkachigol, with his loving mom. His name, Jang-gun, means 'General' in Korean which his mother named wishing him to be a great person. But he just want to be a ordinary farmer and his only wish is growing potato well and getting married Kkotbuni someday. One day, Jang-gun receives a draft notice and conscripted into the army even not knowing the meaning of the war.
Kim Jae-han graduated Busan Arts College and worked for Play Theater. In 2001, he established a visual arts school for youth and taught performance and visual arts. In 2013 he made his feature debut Thuy which premiered at the Busan International Film Festival.
International sales:
M-Line Distribution
www.mline-distribution.com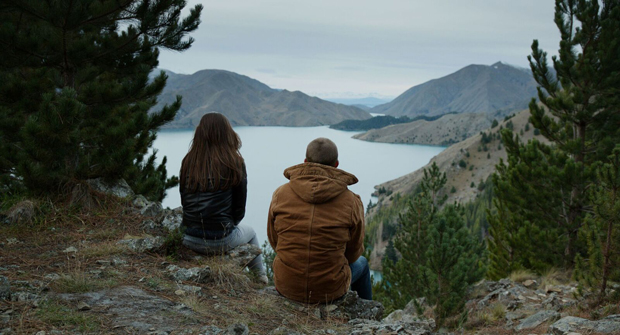 STRAY
Director: Dustin Feneley
New Zealand
104'
2018
In a cold and remote landscape, two strangers struggle to repair their broken pasts. A young man is on parole after serving time for attempting to murder the man who killed his girlfriend in a hit and run. A woman is released from a psychiatric facility far from her homeland. These two damaged strangers cross paths in the mountains in winter and fall into a complex intimate relationship, putting to the test their capacity to trust and heal.
Dustin Feneley (1982) born in Sydney. Graduated from the Victorian College of the Arts Film School. His short films have won numerous awards and screened at over one hundred film festivals. In 2006, his short film Snow premiered at the Cannes Film Festival in the Cinéfondation selection. Stray is his debut feature project.
International sales: Long Road Films
www.strayfilm.com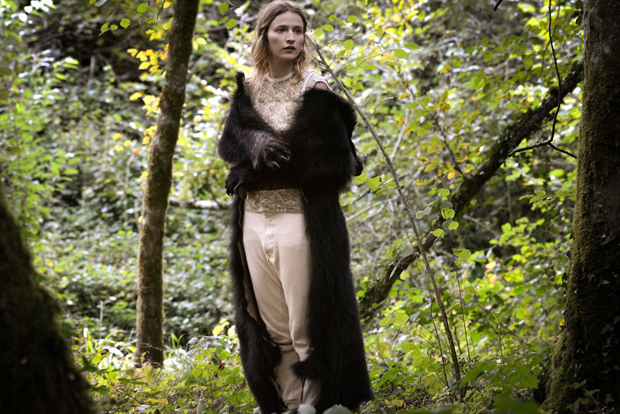 GASPARD AT THE WEDDING
GASPARD VA AU MARIAGE
Director: Antony Cordier
France / Belgium
105'
2018
After many years of keeping a careful distance, Gaspard, 25 years old, has to renew contact with his family when his father announces he is getting remarried. Accompanied by Laura, an eccentric girl, who agrees to play the role of his girlfriend for the wedding, he nally feels ready to set foot again in his parents' zoo where he is reunited with the monkeys and tigers he grew up with...But between a father who's too much of a womanizer, a brother who's too square and a sister who's far too beautiful, he's not aware that he is preparing to live the last days of his childhood.
Antony Cordier (1973) was born in Tours in a working-class family to whom he dedicated his first feature film, the documentary Beau Сomme un Сamion (2000). He studied cinema at La Fémis, within the editing department. His first feature fiction film, Douches Froides, premiered at Cannes' Directors Fortnight in 2005, and won the Louis Delluc Prize for Best First Film and major awards at Verona and Taiwan Festivals. His second feature film, Happy Few was selected in competition at Venice Intl Film Festival in 2010. Gaspard at the Wedding is his third feature film.
International sales:
Pyramide International
www.pyramidefilms.com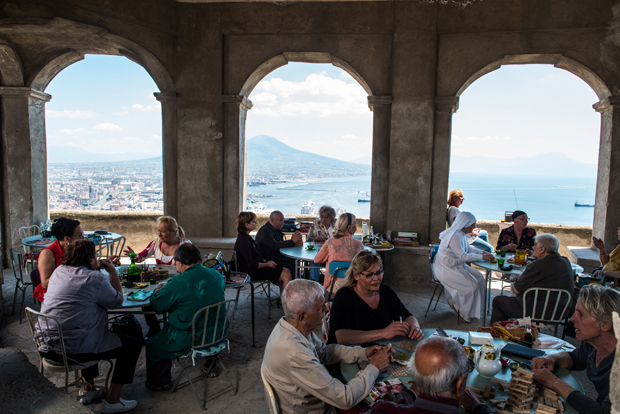 NAPLES IN VEILS
NAPOLI VELATA
OPENING FILM
Director: Ferzan Ozpetek
Italy
113'
2017
During an occult Neapolitan ceremony involving "femminielli" at her aunt's house, coroner Adriana is seduced by a handsome young man, Andrea. The two spend a hot night at her place. Andrea asks Adriana to meet again later that afternoon, however he eventually lets her down by not showing up for the date. The following day, Adriana discovers that the young man she is carrying out a post-mortem inspection on is indeed Andrea. Someone murdered him and gouged out his eyes. Additionally, Adriana finds out from police inspectors that Andrea had taken pictures of her naked after they had sex. Soon after, she decides to investigate the circumstances surrounding Andrea's mysterious and brutal death.
Ferzan Özpetek (3.2.1959) was born in Istanbul and moved to Rome in 1976 to study film history. He trained as a film director and subsequently worked with the Living Theatre group. This was followed by a spell as an assistant director, chiefly on TV productions. His debut film The Turkish Bath (1997) was screened in the Directors' Fortnight programme in Cannes. His later works include films The Window Opposite"(2003), Sacred Heart (2005), A Perfect Day (2008), Loose Cannons (2010), Fasten Your Seatbelts (2014). His comedy Magnificent Presence (2012) received Audience award of the 34 MIFF.
International sales:
True Colours - Glorious Films
www.truecolours.it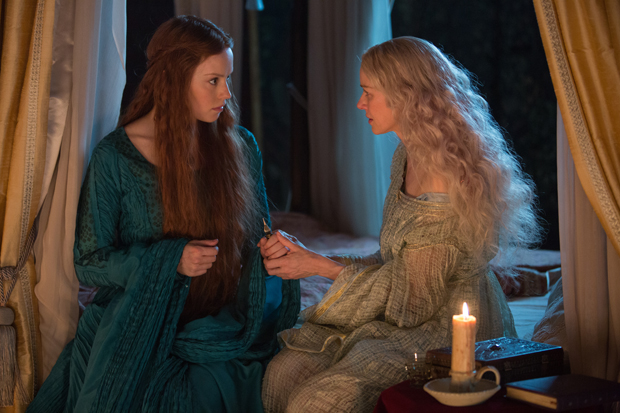 OPHELIA
Director Claire McCarthy
USA
114'
2018
Something is rotten in medieval-era Denmark, where political intrigue swirls around the imperial court like dark magic. Amid it all, the queen's brightest lady-in-waiting, Ophelia, finds herself drawn to Hamlet, the charismatic and elusive crown prince. As their secretive love affair takes flight, betrayal strikes the court, threatening to derail their union and devastate the royal family for good. Caught between her desires and her loyalty, Ophelia has to decide where her devotion will ultimately lie.
Сlaire McCarthy born in Sydney. She graduated with honours from the University of Technology, Sydney with a Bachelor of Design/Communications majoring in film in 1997, and is a Screen Directing (Fiction & Non-Fiction) graduate of the Australian Film, Television and Radio School (2001). Her films have screened at many international festivals including Toronto, Pusan and London. Her feature filmography includes Cross Life (2007), Sisters (2008),The Waiting City (2009) and The Turning (2013).
International sales:
Covert Media
www.covert-media.com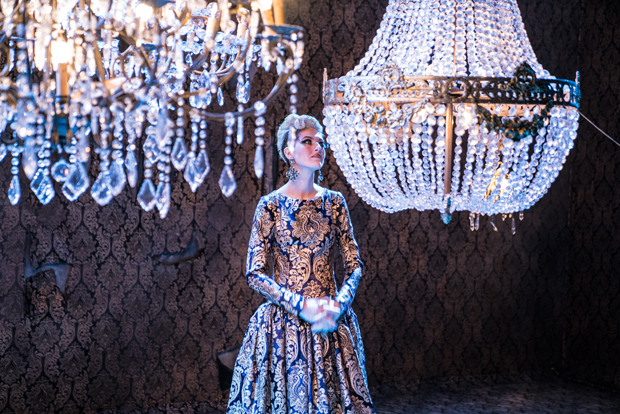 BLOODY RICHARD
RICCARDO VA ALL'INFERNO
Director: Roberta Torre
Italy / France
91'
2017
In a Fantasy Kingdom, at the gates of a city called Rome, lives the Mancini Noble Family in their crumbling Castle. They are descendants of a noble lineage and run a flourishing drug dealing business as well as other shady activities. Here, Riccardo Mancini has fought a constant power struggle with his brothers for supremacy and command of the family. The men dominate, but in fact it is ruled in the shadows by the powerful Queen Mother, the grand weaver of perverse equilibriums. When Riccardo returns after a long stay in a psychiatric hospital, he begins plotting to actively seize the crown. To this end, he will murder anyone who blocks his climb to power...
Roberta Torre was born in Milan. She studied philosophy, dramatic arts in Scuola d'arte drammatica Paolo Grassi and directing in Civica Scuola di Cinema Luchino Visconti. In 1997 she won the Nastro d'argento for best new director with her first film, To Die for Tano. The film entered the 54th Venice International Film Festival and won winning the FEDIC Award, the Kodak Award and the Luigi De Laurentiis Award for best directorial debut. Also known for her Angela (2002), Mare nero (2006) and Lost kisses (2010).
International sales:
Adriana Chiesa Enterprises
www.adrianachiesaenterprises.com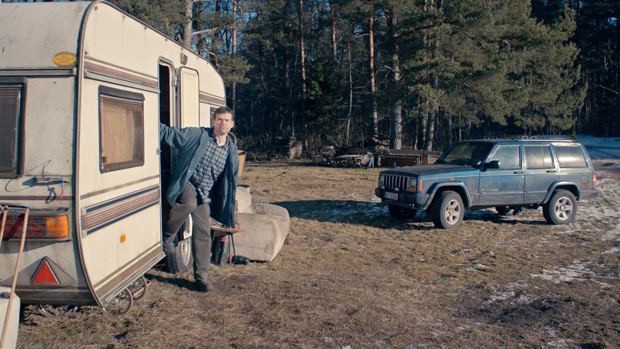 FOAM AT THE MOUTH
AR PUTAM UZ LUPAM
Director: Janis Nords
Latvia / Lithuania / Poland
79'
2017
After suffering a car crash, a former police officer tries to start a dog-training business while his marriage is on the verge of collapse. His beloved dogs escape and start terrorizing locals, and he has to reconcile his differences with his wife to prevent the looming disaster.
Janis Nords (1983) born in USSR (Latvia). He studied economy at the Concordia International University Estonia. His directional debut Amatieris (2008) was awarded Best debut award at the Latvian National Film Festival. In 2010 Janis Nords graduated from the National Film and Television School, London. His second film Mother, I Love You won Generation Kaplus Award of the Berlinale, Best Film award at the Latvian National Film Festival and best narrative feature award at the Los Angeles FF.
International sales:
National Film Centre of Latvia
www.nkc.gov.lv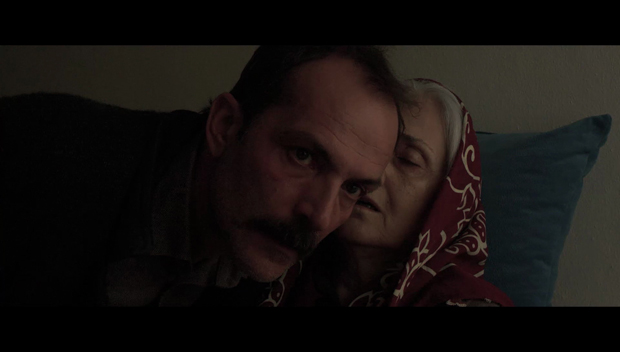 Halef
Director: Murat Düzgünoglu
Turkey
104'
2018
International sales:
Fikirtepe Film
evrenyil@gmail.com
Returning home to help his mother with the orange harvest, Mahir meets an unexpected guest: Halef, who believes he is the reincarnation of Mahir's long-dead older brother.
Murat Düzgüno?lu (1969) born in Istanbul. He graduated from the Cinema and TV Department at Mimar Sinan University and Marmara University. He has worked at various departments in the Film and TV sector. His filmography includes Hayat?n Tuzu (2009) and Why Can't I Be Tarkovsky? (2014).
International sales: Fikirtepe Film, evrenyil@gmail.com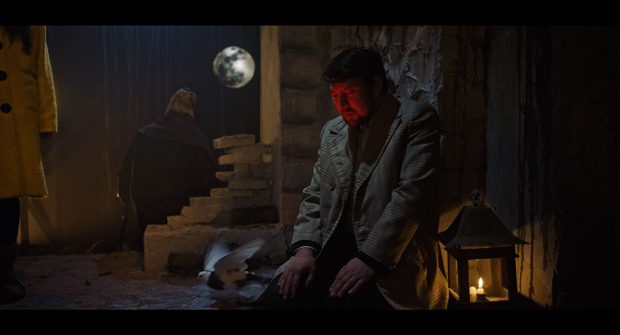 NIGHT GOD
Director: Adilkhan Yerzhanov
Kazakhstan
110'
2017
Two workers are having a leisurely conversation. More and more often people see in the sky red tails of comets, wonder creatures appear from nowhere and a roar is said to be coming from the underground. What is the meaning of it all? – asks one of them. The other replies that he has never seen anything like that in his life. And even if all of the above mentioned exists, is it worthwhile paying attention to it? The important thing is to do one's job because life goes its own way.
Adilkhan Yerzhanov (1982) was born in Djezkazgan city, Kazakhstan. Graduated from Kazakh National Academy of Arts, as Film Director in 2009. In 2011 made his feature debut Realtor. His third feature The Owners (2013) had its world-premiere at the Official Selection of the 67th Cannes IFF. The film was included in the 100 Best Asian Films catalogue, published in 2015 by the Busan International Film Festival. The followed The Plague at the Karatas Village received numerous awards incl. NETPAC award at Rotterdam. Besides Features, in 2015 Yerzhanov completed a documentary "History of Kazakh Cinema" for the "Power of Asian Cinema" series.
International sales:
Казахфильм / Kazakhfilm
www.kazakhfilmstudios.kz
FORTITUDE
SABOT
Director: Rashid Malikov
Uzbekistan
78'
2018
1989. The former Captain of the Soviet Army Saidulla lives alone in a small house. His son lives in the same village but he does not associate with his father and does not permit the grandson to have contact with his grandfather. He often has a vision: he is visited by an old army friend. He looks exactly the same as he saw him alive for the last time – in the uniform and with an automat-ic gun. Once during a medical check-up Saidulla learns that he has cancer. He does not have much time left but he has to solve the most important problems: provide water-supply for the school, make it up with his son and pay a visit to his former colleague.
Rashid Malikov (1958) born in Moscow. In 1980 graduated from the Tashkent Medical Institute, in 1986 from the department of directing at VGIK (class of Yuri Ozerov). In 1988 he debuted in films with the movie "Clinic". His filmography includes: An Incredible Incident (1989), Midnight Blues (1991), Secret of Ferns (1991), On Foot (1997), Vanishing Tsargrad (2008), Morning Breeze (2009), Women's Day (2013), Uncle (2014).
International sales:
Uzbekfilm Studio
www.uzbekfilm.uz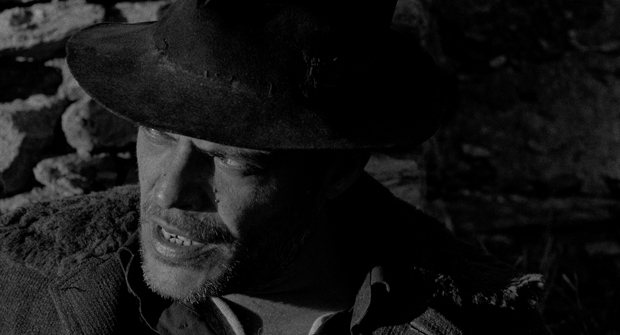 RAGE
RAIVA
Director: Sérgio Tréfaut
100'
2018
Portugal, 1950. In the desolate landscape of the South, battered by the wind, by misery and hunger, sudden violence erupts: a succession of cold-blooded murders occur over a single night. Why? What's the origin of these crimes?
Sérgio Tréfaut (1965) born in San Paolo, Brasil. After a Master in Philosophy at the Sorbonne (Paris), he started his career in Lisbon as a journalist and assistant director. Eventually he became producer and director. His documentaries were presented in more than 30 countries and received several international awards. Main titles are: Outro País (1999), Fleurette (2002), Lisboetas (2005), The City of the Dead (2009), Alentejo, Alentejo (2014). For many years Sergio directed the Doclisboa International Film Festival, and was the president of Apordoc (Portuguese Documentary Association). In 2011 he made his live-action feature debut with Journey to Portugal (2011) which was followed by Treblinka in 2016.
International sales:
Faux
www.faux.pt
THE LORD EAGLE
TOYON KYYL
Russia
80'
2018
Yakutia, the 1930s. Old Mikipper and his wife Oppuos live their days in thick taiga. Cows, hunting, fishing make up the simple everyday life of the old people. Once early in the winter an eagle flies into their garden. The old people dare no drive it away because eagles are sacred. All through the winter they feed the bird so that it does no attack their cattle. Gradually they grow accustomed to each other. On a cold Christmas day the eagle makes its way into the house and occupies the honorary place in the corner on the shelf next to the icons. From then on the people and the bird start their life together in one house.
Eduard Novikov (1971) born in Yakut Autonomous Republic. In 2001 graduated from the department of directing at the St. Petersburg University of Cinema and Theatre. His graduation work God won several awards at students' festivals. He is a director and cameraman at the Sakhafilm company. His filmography includes the documentaries Destiny Is Destiny (2006), Sniper of the Russian Land (2008), Tanda (2013), Osuohai – the Dance of Life (2013), Linguist (2018) and the features Plisada (2005) and Messenger from Heaven (2014).
International sales:
ГНК Сахафильм / Sakhafilm
www.sakhafilm.ya1.ru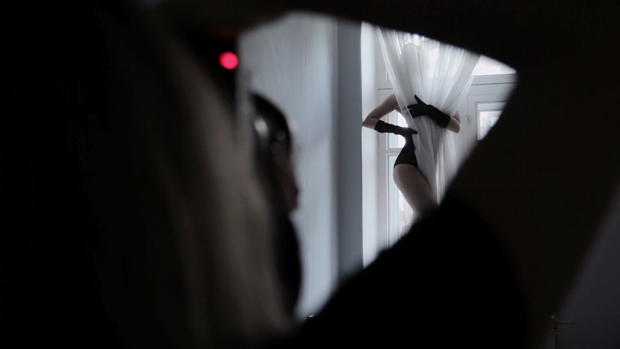 NU
Director: Yang Ge
Russia
64'
2018
In Moscow a Chinese girl is looking for her love, ideal, dream… OK, in reality she is looking for someone to go to bed with. But for some reason nothing works out – neither with the best friend, nor with a girl, nor with a stranger whom she met over the Internet. Can she herself be the reason? Russian is not her native language, perhaps they misunderstand her? Whom does she address in every issue of her video blog? What is in the picture which she hides from everybody? What does the character "
" mean?

Yan Ge was born and grew up in Beijing. In 2010 entered the acting department at VGIK(class of Sergey Solovyov). Since 2012 she is an actress of the Gogol-center. In 2017 she became a finalist of the popular TV show "Voice". Ню/Nu is her directorial debut.

SPITAK

Director Aleksandr Kott

Russia / Armenia

97'

2018

International sales:

Кинокомпания «Телесто»

Spitak tells the story of the most devastating and largest (in terms of casualties) Armenian earthquake that happened on December 7, 1988. This day went down in history as the day of a horrible disaster, which claimed the lives of over 25,000 lives and left more than half a million people homeless.

The main hero is the Armenian Gor. For several years now Gor has been living in Moscow, where he has everything — his own business, a young and beautiful lover, friends. The earthquake puts everything back in its place: at any price he has to return back home in a destroyed city of Spitak, battle through different tests of

Alexandr Kott (1973) born in Moscow. Graduated in directing from VGIK (class of Vladimir Khotinenko) in 2000 and successfully completed the master-class of Andrzej Wajda in Krakow. His short films received numerous awards. 3 times Nika and 4 times Golden Eagle awards nominee. His filmography includes Two Drivers (2001), Fortress of War (2010), Test (2014), Insight (2015) and Dark Side of the Moon (2012), Trotsky (2017) TV series.

SHORT FILMS COMPETITION

1. PRE-DRINK, director MARC-ANTOINE LEMIRE, Canada
2. TWEENER, director JULIA THELIN, Sweden
3. THE HUNGER, director KENNETH KARLSTAD, Norway
4. DOUBLE, RONAK JAFARI, Iran
5. EXCUSE ME, I'M LOOKING FOR THE PING-PONG ROOM AND MY GIRLFRIEND, director BERNHARD WENGER, Austria, Germany, Sweden
6. BONBONE, director RAKAN MAYASI, Palestine, Lebanon
7. ЛЕТО / ONE SUMMER, director GREGORY OKE, Great Britain
8. MATERIA, directors YURI ZAYTSEV, MARINA ZHIGALOVA-OZKAN, Russia
9. SHAME, director PETAR KRUMOV, Bulgaria
10. JOY, director VLADIMIR MUNKUEV, Russia
11. TOMBE, director DIANA KARDUMYAN, Armenia
12. CIRCUS, director TARIQ VASUDEVA, India