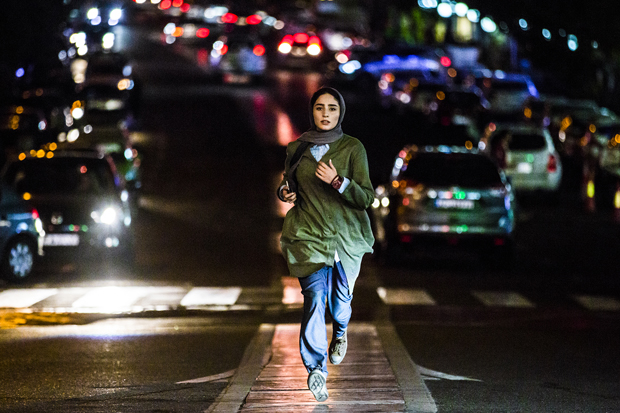 SAL-E DOVVOM-E DANEHKADEH-YE MAN
MY SECOND YEAR IN COLLEGE
director Rasoul Sadrameli
Iran
2019
99'
There are two close friends, two university girls, going on an excursion to Isfahan. When one of them falls into a coma, for the other one, any confrontation turns to be a new challenge. Confrontations with her own mother, sister, and fiancé, her sleeping friend, her parents and her boyfriend and of course, the university officials…
Rasoul Sadrameli
Born in Isfahan in 1953, Rasoul Sadr-Ameli began his career as a journalist and then won the scholarship for studying sociology in France. He returned to Iran and produced Amir Ghavidel's Rain of Blood in 1981. One year later, Sadr-Ameli directed his debut feature, The Release, which was followed by some of the box- office hits of the Iranian film industry – including The Chrysanthemums (an award-winning melodrama at Fajr and Pyongyang) and Paizan. His international breakthrough came with highly-acclaimed The Girl in the Sneakers (1999) and I'm Taraneh, 15 (2002).
A good student turns out to be a drug addict. After she has fallen into coma, her friend goes to a great length to keep her secrets from her family. This brings the friend close to the student's secret lover. And although there's not much chance she'll ever recover, she stands in the way of the great love and should be taken care of…
This is what would happen in "My Second Year in College" had it been made in the West. Nothing of the kind can happen in Iranian cinema, so although Ava and Mahtab's story slightly resembles this outline, it is essentially different. This is partially due to Muslim traditions which imply behavior, reactions and situations demure to the extent that might seem infantile to people unfamiliar with Islam. A good example of such chastity is the episode when Mahtab runs around car parking, taking selfie with a bus in the background to convince her fiancé and parents she's going to Tehran with other students, and not with a strange man in his car.
But before rushing to conclusions, it's worth mentioning that when fearful Mahtab finds herself in a totally new and quite scary situation, she displays incredible courage. The girl's sour-faced fiancé, her family, teachers and college administration oppress her so much she has to retort, politely yet firmly, so as not to be crushed completely. When Mahtab remains in ancient Isfahan with her hospitalized friend, this very natural situation leads to eventual expulsion from college. Accusation of "disrespect to teacher" intricately acquires political motives, and Mahtab, to her immense surprise, learns she supposedly took her scarf off in a public place.
The two friends never took their scarves off and did nothing incriminating at all. During their excursion, Ava shares her problems with Mahtab: she's in love with Ali, who hasn't been returning her calls for months. As a result, she started taking illegal antidepressants. Improper use of the medicine causes coma, which brings out a police investigation. Interrogated in the atmosphere of ungrounded suspicions, Mahtab is forced to engage in double dealings indeed. She tries to pass Ali as her cousin and comes up with a risky plan to obtain Ava's phone and delete images and messages that would compromise her (as her family was unaware of her romantic relationship). Lies grow like a snowball. The only person who Mahtab can confide in is Ava herself – strange as it may seem, considering Mahtab starts falling in love with Ali.
This evokes not only confusion but a much more complicated mix of feelings in the Muslim girl's soul. It might even seem she's the mastermind behind the whole story. The director brilliantly shows this by making a precious artistic device out of barely outlined story of love and betrayal (because going to the cinema with her romantic interest is as far as Mahtab can allow herself to go) and rigid ethics and aesthetics. The camera often closely follows Mahtab, all but pressing to her scarf – or taking long shots of her face, which remains unperturbed. Powerful passions in the film are shown by a carefully thought through play of nuances and undertones. There will be only one tear in this film – yet it will be crucial.
Igor Savelev