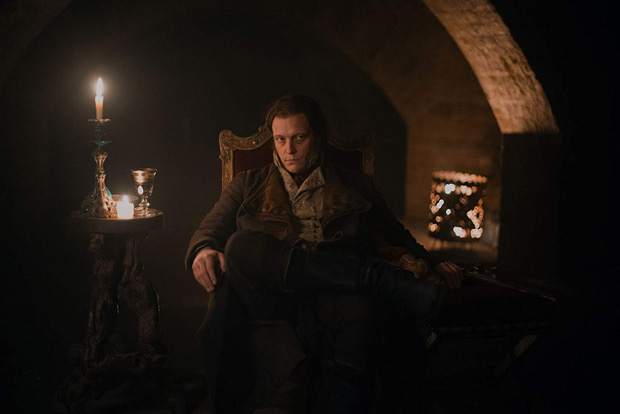 OPENING FILM - L'EMPEREUR DE PARIS
THE EMPEROR OF PARIS
director JEAN-FRANÇOIS RICHET
FRANCE
2017
110'
At the height of Napoleon's reign, Vidocq – who broke out of prison 27 times – is a legend. Left for dead after his latest escape, the ex-con is lying low as a modest cloth merchant. When his past catches up with him, he is framed by former cellmates for a murder he didn't commit. To prove his innocence and his good faith, he makes a deal with the police: in exchange for his freedom, he will hunt down all the thieves and murderers on the streets of Paris. From convict to sheriff... Vidocq becomes, without intending to, the Emperor of Paris
JEAN-FRANÇOIS RICHET
Born 1966, he is a French screenwriter, director, and producer. He grew up in Meaux, a suburb east of Paris. His feature debut État des lieux (1995) named at the César Awards 1996 in the Best Debut category. His filmography includes Ma 6-T va cracker (1997), Love (2001), Assault on Precinct 13 (2005), Mesrine (2008), One Wild Moment (2015), Blood Father (2015).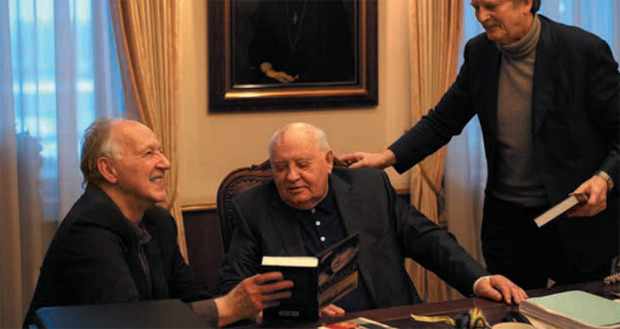 CLOSING FILM - MEETING GORBACHEV
directors WERNER HERZOG, ANDRÉ SINGER
USA
2018
90'
Werner Herzog meeting Mikhail Gorbachev opens a fresh door to some of the most significant happenings of the late 20th Century from nuclear disarmament to the unification of Germany. It also puts into perspective today's era of populist political leadership.
WERNER HERZOG
(1942, Munich, Germany) Studied History and German Literature. Has produced, written, and directed more than sixty feature and documentary films, such as "Nosferatu" (1978), "Fitzcarraldo" (1982), "Grizzly Man" (2005), "Encounters at the End of the World" (2007). Has published more than a dozen books of prose and directed as many operas.
ANDRÉ SINGER
British documentary and feature filmmaker, and anthropologist, received his doctorate from Oxford University. His features include the TIFF selections "Into the Abyss" and "Into the Inferno".