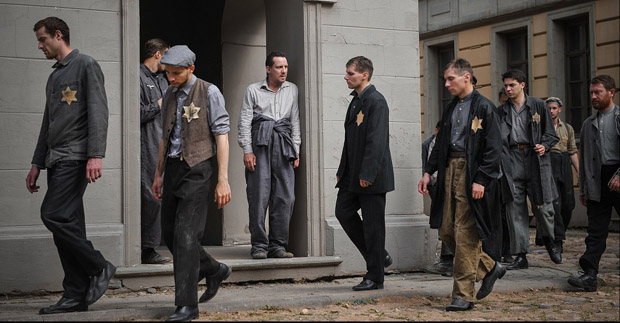 TĒVS NAKTS
THE MOVER
director Dāvis Sīmanis
Latvia,Germany
2018
87'
Žanis Lipke was a completely ordinary Latvian blue-collar worker who worked at the German military aviation warehouses and supplemented his income by smuggling at night. Yet as soon as the German occupation regime began its bloody repressions against Riga's Jews, he made the hardly simple but humane decision that could prove lethal not only to himself but also to his family. In the same lorry that was used to transport bootleg, dozens of people were plucked out of the Riga Ghetto and forced labour sites. As soon as their temporary hiding place came under threat of being discovered, Žanis began sheltering Jews at his own home, in a specially dug underground bunker under his shed. This is the story of the secret of Žanis Lipke's courage, attempting to understand whether the key is Žanis's adventurous and daring spirit, stubbornness, or a sense of responsibility with regard to one's neighbour.
Dāvis Sīmanis
Graduated in History and Philosophy from Latvian University, doctor of Fine Arts (2015). His film directing debut was a documentary dedicated to the 10th anniversary of the restoration of the Latvian National Opera house, Version. LNO (2006). The film was followed by several other documentaries – Valkyrie Limited (2009), Sounds Under the Sun (2010), and Chronicles of the Last Temple (2012) about the building of the Latvian National Library. His 2014 mockumentary Escaping Riga is a «true and notice-worthy» story about two exceptional 20th century Riga-born personalities: film director Sergei Eisenstein and philosopher Isaiah Berlin, premiered at IDFA. His feature debut Exiled (2016) was screened at the 38 MIFF.
Sales: Mistrus Media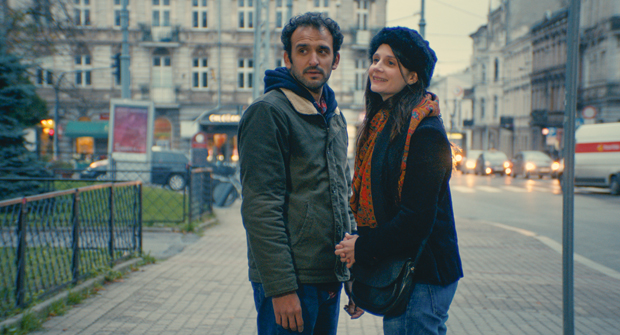 LUNE DE MIEL
MY POLISH HONEYMOON
director Elise Otzenberger
France
2018
88'
Anna and Adam, a young Parisian couple with Jewish origins, are about to travel to Poland for the first time. They are just married and technically speaking this will be their honeymoon. They will attend a ceremony in memory of the Jewish community in the village of Adam's grandfather, which was destroyed 75 years ago. Adam is not really enthusiastic, but sees it as an occasion to spend some quality time with his wife, away from their baby boy. Anna, on the other hand, is both extremely anxious and overly excited about the trip to her grandmother's country. She is hoping to reconnect with her roots and finally discover more about her own family's history, which was always a mystery...
Elise Otzenberger
An actress and director. She started her film career in Most Promising Young Actress (2000). Best known for Men's Gentle Love (2002), Jungle (2006), Agathe Cléry (2008), Humains (2009), My Wife's Romance (2011). In 2006 she directed her play My Hollywood...Dear mr. Spielberg! in Café de la Gare. My Polish Honeymoon is her directional film debut.
Sales: Le Pacte
www.le-pacte.com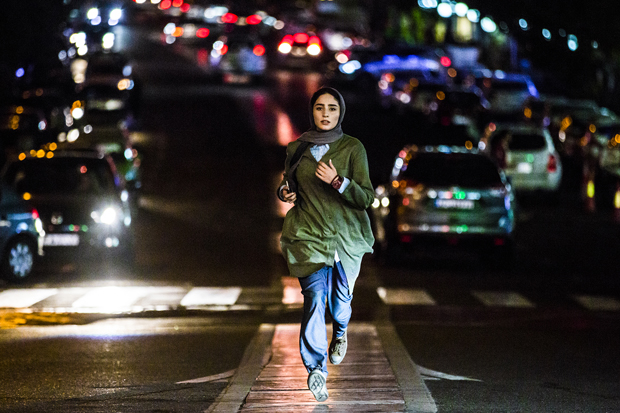 SAL-E DOVVOM-E DANEHKADEH-YE MAN
MY SECOND YEAR IN COLLEGE
director Rasoul Sadrameli
Iran
2019
99'
There are two close friends, two university girls, going on an excursion to Isfahan. When one of them falls into a coma, for the other one, any confrontation turns to be a new challenge. Confrontations with her own mother, sister, and fiancé, her sleeping friend, her parents and her boyfriend and of course, the university officials…
Rasoul Sadrameli
Born in Isfahan in 1953, Rasoul Sadr-Ameli began his career as a journalist and then won the scholarship for studying sociology in France. He returned to Iran and produced Amir Ghavidel's Rain of Blood in 1981. One year later, Sadr-Ameli directed his debut feature, The Release, which was followed by some of the box- office hits of the Iranian film industry – including The Chrysanthemums (an award-winning melodrama at Fajr and Pyongyang) and Paizan. His international breakthrough came with highly-acclaimed The Girl in the Sneakers (1999) and I'm Taraneh, 15 (2002).
Sales: Irimage
www.irimageco.com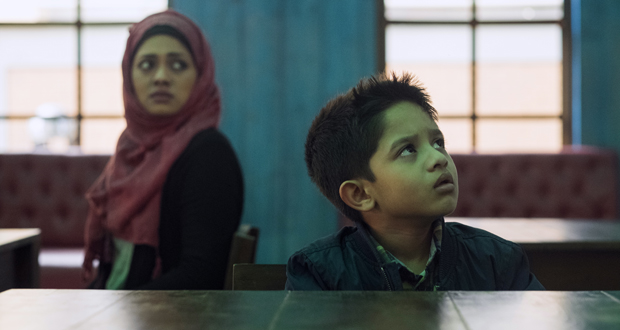 SHONIBAR BIKEL
SATURDAY AFTERNOON
director Mostofa Sarwar Farooki
Bangladesh, Germany
2019
83'
An unprecedented terrorist attack takes place in a peaceful café in the center of Dhaka, capital of Bangladesh, on a nice Saturday afternoon. The terrorists use religion to divide and to kill people, while the surviving hostages, all of them also Muslims, try to defend their own humanistic values. The film unravels the clashes and contradictions of religion, ideology, and civilizations through a terror drama shot in a single take.
Mostofa Sarwar Farooki
Born in 1973. He is a Bangladeshi film director, screenwriter and film producer. He is the pioneer of an avantgarde filmmakers' move- ment called «Chabial». His first two films, which he considers to be an educational effort, were Bachelor (2003) and Made in Bangladesh (2007). His third film Third Person Singular Number was premiered in Pusan Interna- tional Film Festival. It had its European premiere in International Film Festival Rotterdam. Farooki made quite a recognizable mark for him with followed Television (2012) and Ant Story (2013). His recent film Not Bed of Roses was banned in Bangladesh and had its international premiere at the 39 Moscow Film Festival.
Sales: Chinbal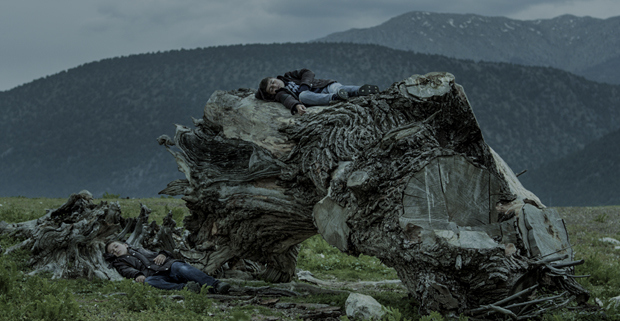 KAPAN
TRAP
director Seyid Çolak
Turkey
2019
83'
Five fishermen live on an island. Their ordinary life start to change with the unknown disappearance of one of them. Also a wolf comes to the island. The wolf tries to open his own living space. These happenings cause a growing tension between friends.
Seyid Çolak
Was born in Istanbul. He's graduated from Beykent University of Cinema and Television Department. His short films The Game and Black Snow Serender won national and international awards while his short film Soğuk (2014) was name in Ten Cinematographers of the Future list coordinated in the partnership with Ministiry of Culture and Tursak Film Festival.
Sales: Zürafa Film / TRT
seyidcolak@gmail.com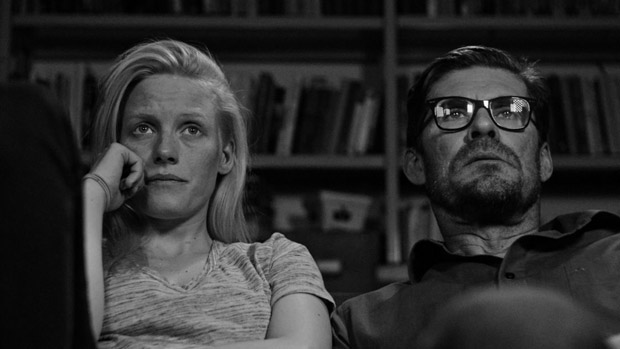 TYHJIÖ
VOID
director Aleksi Salmenperä
Finland
2018
97'
Eero's career as an author is spiraling down: he just can't get started with his new novel. The ambitious actor Pihla is about to get her international break. Neither of them is willing to sacrifice their career even though their relationship is doing worse than ever. Void is a comedy-drama about the price of success and the agony of failure, and about situations where your partner just doesn't get it.
Aleksi Salmenperä
Born in 1973 in Helsinki. Graduated from the University of Art and Design. He is one of the most acclaimed Finnish filmmakers whose works have premiered in major film festivals such as Berlinale (A Bad Family, 2009), Hot Docs (Alcan Highway, 2013), Moscow (A Man's Job, 2007). He won the Jussi Award for Best Director with Distractions (2105), and with The Mine (2016) he was nominated for the Dragon Award for Best Nordic Film in Gothenburg IFF.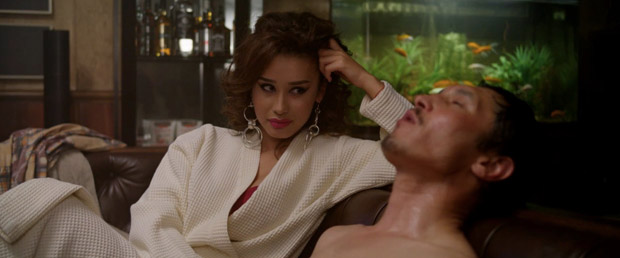 THE SECRET OF A LEADER
director Farkhat Sharipov
Kazakhstan
2018
97'
When Kanat hits the bottom still living with his mother at 40 passed, stuck mid-level at his bank job, fantasizing about girls he'll never have, the unexpected encounter with his evil half, long-time friend Daniyar makes him take a moral u-turn and his life take a plunge in the dark.
Farkhat Sharipov
Born in 1983 in Almaty, USSR. Graduated from Kazakh National Academy of Arts (2007) and New York Film Academy (2008). In 2010 he made his feature debut The Tale of Pink Bunny, which was followed by Nothing to Do With Aliens (2013) and 4+1, premiered in Busan in 2016.
Sales: Antipode Sales & Distribution
www.antipode-sales.biz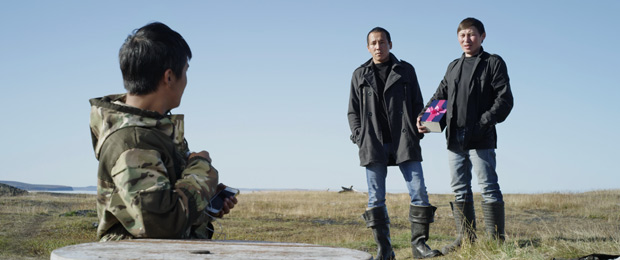 MIN URDUBER KYUN KHAHAN DA KIIRBET
THE SUN ABOVE ME NEVER SETS
Director Lybov Borisova
Russia
2019
108'
Having quarreled with his father Altan goes to work in the North. He will have to spend a month alone on a deserted island. But soon a neighbor appears. He is old Baibal who has come to the island to spend the last days of his life there. He asks Altan to bury him next to his wife. But the guy finds out that long ago the old man's daughter went missing. He talks the old man into publishing an entertainment blog to find his daughter and put of the man's death. Every day Altan does his best to stimulate the old man to live another beautiful day.
Lubov Borisova
In 2004 graduated from the Institute of Finances and economy with the Yakut State University majoring in World economics. Since 2011 works in cinema as an assistant director, second director, executive producer, editor, scriptwriter and director.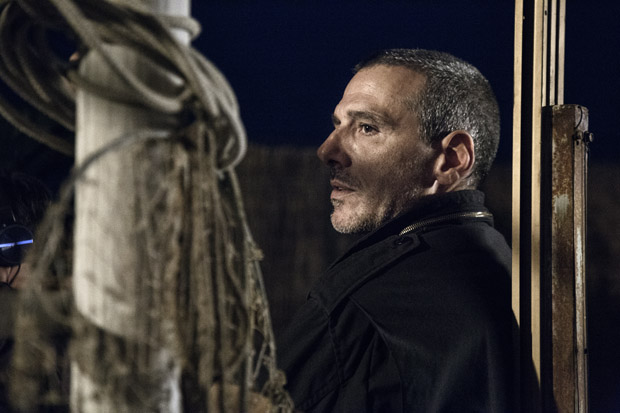 RIDE
LAUGHING
director Valerio Mastandrea
Italy
2018
90'
A woman and her ten-year-old son deal, in their own way, with the death of the husband/father, who died at the factory where he worked, while all around them the anticipation and concentration grow as everyone awaits the day of the funeral. The surprising first film directed by Valerio Mastandrea, a spaced-out and original drama, recounted like a comedy, which changes focus and register and toys with naturalism and surrealism. Laughter and emotion, no tricks or facile shortcuts.
Valerio Mastandrea
Born in 1972, Rome. Italian film, stage and television actor. After some occasional participations to stage plays and films, he had his breakout with the role of Tarcisio in the 1995 crime film Palermo - Milan One Way. In 1997 he got his first leading role in the sleeper box office hit We All Fall Down. Best know for his parts in Nine (2009), Pasolini (2014), Perfect Strangers (2016) and The Place (2017). Valerio Mastandrea is a three-time David Di Donatello awards winner for The First Beautiful Thing (2010), Balancing Act (2012) and Long Live Freedom (2013). Laughing is his directional debut.
Sales: Minerva Pictures Group
www.minervapictures.com
HǍIYÁNG DÒNGWÙ
IN SEARCH OF ECHO
director Zhang Chi
China
2019
112'
Mr. Zhu has reached a point in his career where he is left with only a few acting offers on the table, so he hops on a ferry in search of his wife, on the island where they first met. It is low season on the island, with few visitors in plain sight. Yet Zhu continues to actively photograph everything on the island. He encounters various islanders, gets familiar with a hotel owner, becomes attracted to a primary school teacher, and engages in romance with the manager of a local dance club. While he begins a fascinating journey, his wife is still nowhere to be found…
Zhang Chi
He has directed several short films. Zhang Chi also worked as production designer and editor for films and designed for theatre production. In Search of Echo is his first feature.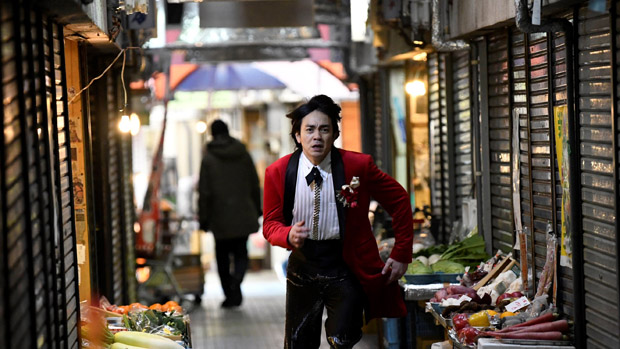 JAM
director Sabu
Japan
2018
102'
A traditional ballad singer Hiroshi has enthusiastic middle-aged female fans. Takeru believes that by doing good things to others, he could cause a miracle to happen and cure his beloved girlfriend who is in coma. Tetsuo avenges himself on yakuza for putting him in a jail and now is chased by them. These three men's paths are somehow intertwined and drawing them toward a showdown.
Sabu
Born in 1964, Wakayama, Japan. Studied at an Osaka fashion school before deciding to go to Tokyo to become a professional musician. Started his film career as an actor. He made his directorial debut with the Dangan Runner (1996), which was screened in the Panorama Section of the Berlinale, and won the best Newcomer award at the Yokohama IFF. Monday (2000) won the FIPRESCI Prize at the Berlin IFF. Miss Zombie (2013) was crowned with the Jury Prize at the Dhaka IFF. Chasuke's Journey (2015) was selected to be screened in the main competition section of the 65th Berlinale. Jam is his 18th feature.
Sales: Free Stone Productions
http://freestone.jp/
fsp-sales@freestone.jp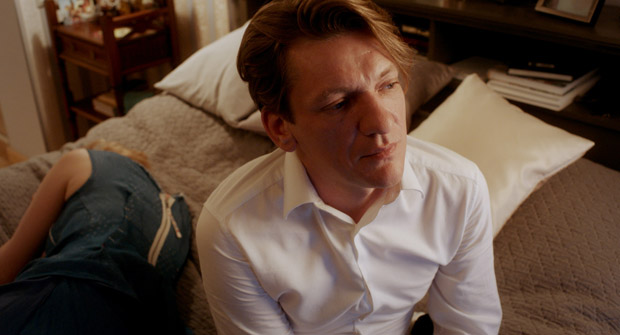 VOSKRESENIYE
SUNDAY
Russia
2019
82'
A well-known civil servant from the Mayor's Office in a provincial Russian town receives a note: You'll soon die. He takes no notice, and gets ready for his normal Sunday – family problems, his personal life, work, other matters… But this Sunday turns out very far from normal. From the very start things come crashing down, smiting everything in its path, including all plans, external composure, and even his own life.
Svetlana Proskurina
Graduated from Saint Petersburg State Institute of Theatre, Music and Cinema and Higher Courses for Scriptwriters and Directors in Moscow. Her unique cinematic style and aesthetics have been highly acclaimed at various international film festivals like Locarno, Montreal, Rotterdam, Venice or Cannes. The director's filmography includes both feature and documentary films. Her feature filmography includes Parents' Day (1982), Playground (1986), Accidental Waltz (1989), Reflection In The Mirror (1992), Remote Access (2004), The Best of Times (2007), Truce (2010), Goodbye Mom (2014). She is also known for her work on the script of "Russian Arc" directed by Aleksandr Sokurov.
Sales: Studio SLON / Студия СЛОН
www.studioslon.com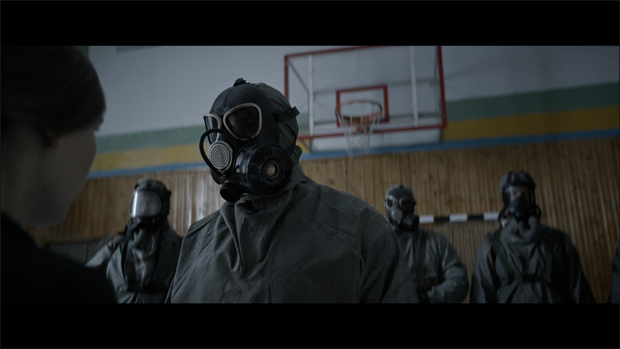 VONGOZERO:THE OUTBREAK
director Pavel Kostomarov
Russia
2019
90'
A deadly virus of unknown origin has decimated Moscow. Sergey, along with his girlfriend and their autistic son are joined by his ex-wife, their son and several fellows to escape the quarantine zone lest they suffer a slow and painful death. Somewhere far away, on a desert island in Karelia, there is a cabin- their only chance to start all over again. But the journey will not be an easy one as the deadly virus and interpersonal conflict threaten to pull the group apart.
Pavel Kostomarov
Was born in 1975, Moscow. In 2002 he graduated from the State Film Institute as a cinematographer. He has worked on a number of films as a cinematographer with directors Sergey Loznitsa, Pavel Loungine, Alexey Uchitel, Boris Khlebnikov. Pavel Kostomarov's awards include Berlibale Silver Bear for outstanding artistic contribution in Alexey Popogrebsky's How I Ended This Summer (2010). His directors filmography include multiple award winners The Transformer (2003), Life in Peace (2004), Mother (2007), Two Together (2009), I Love You (2010) and Term (2013). In 2017 he made his live-action directional debut drama series Chernobyl 2.
Sales: ТNT Premiere
www.tnt-premier.ru