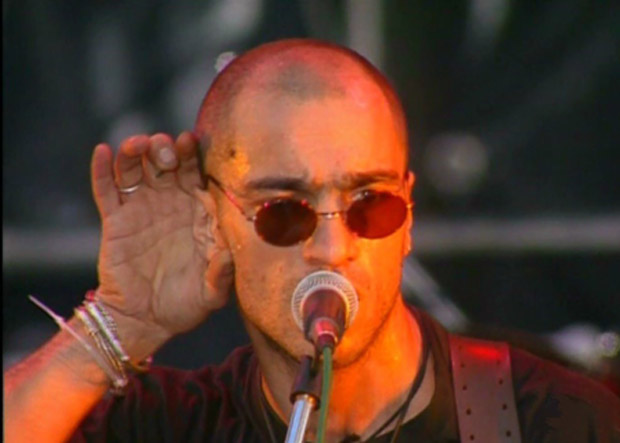 ANATOLY KRUPNOV.ON BYL
Director Darya Ivankova
Russia
2019
72`
The documentary biopic gives an insight into the life and music of Anatoliy Krupnov, one of the brightest rock stars of the late- and post-Soviet era. This is the story of the talented musician who created the cult rock group Cherny Obelisk (The Black Obelisk), the portrait of an artist and at the same time an accurate depiction of the era and its generation, the music and the ideas that guided minds and rock music at the turn of the century.
Darya IVANKOVA (1991, Yekaterinburg, Russia) In 2018, graduated from the The Gerasimov Institute of Cinematography (VGIK) as a director of non-fiction films. «Anatoliy Krupnov: On Byl» is her debut feature film.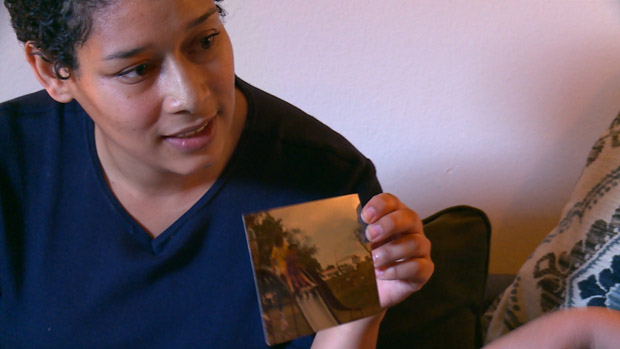 BUSY INSIDE
Director Olga Lvoff
USA
2019
70`
Karen Marshall's body, mind, and heart do not belong to her alone. She shares them with Rosalee, a smart and perky teenager; Timee, a flamboyant, puerile youth, who wears women's clothing; an old lady, a habitué of museums; and a dozen of others. Karen's official diagnosis is Dissociative Identity Disorder (DID). Through personal stories, "Busy Inside" delves deeply into DID — a condition that fascinates and puzzles modern psychiatry.
Olga LVOFF . Graduated from Moscow State University's School of Journalism, received an MFA in Social Documentary from the School of Visual Arts in 2013. As a journalist, worked for the Russian national TV channel Culture, Radio Liberty, magazine GEO. Her recent feature documentary "When People Die They Sing Songs" was nominated for Student Oscar in 2014 and won CINE Golden Eagle Award.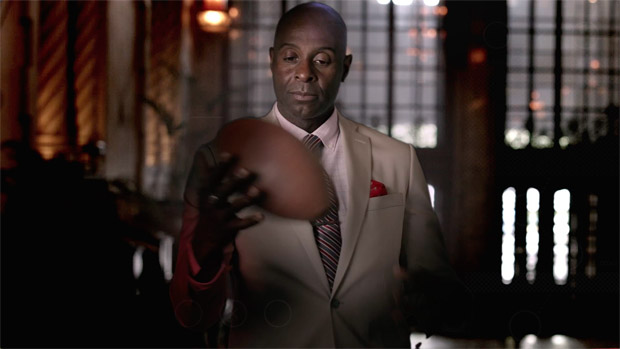 IN SEARCH OF GREATNESS
Director Gabe Polsky
USA
2018
80`
The film is a cinematic journey into the secrets of genius as told through the greatest athletes of all time. It includes original interviews with Wayne Gretzky, Pelé, Jerry Rice, and features Muhammad Ali, Serena Williams, and Michael Jordan, among others.
Gabe POLSKY (b. 1979) Directed, wrote and produced the award-winning documentary «Red Army», which premiered at the 2014 Cannes Film Festival. Gabe executive produced «Genius», the 10-time Emmy-nominated TV show about Albert Einstein. Co-directed award-winning «The Motel Life». Produced Emmy-nominated documentary «His Way» (2011).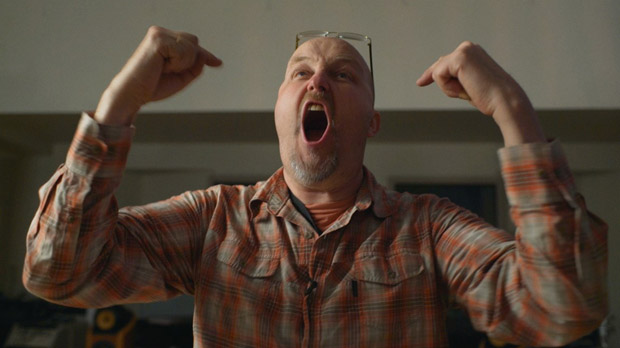 FOR VI ER GUTTA
MEN'S ROOM
Men's Room
Norway
2018
90`
Every Tuesday twenty-five tattooed middle-aged men take a break from their everyday lives to meet and drink beer, tell bad jokes and sing dirty rock songs. They have landed their biggest gig ever – warming up for Black Sabbath. But one of them confides he's got little time left to live. This summer becomes a race against time and death.
Petter SOMMER (b. 1975) Journalist, sound engineer and sound designer. He directed TV documentaries "When Dad Kills" (2013) and "Operation Conspiracy" (2014), which both won the highest National Awards. He is also a sound engineer and sound designer. "Men's Room" is his feature documentary debut.
Jo VEMUND SVENDSEN (b. 1988) Worked as a TV journalist. From 2016, Jo works in the documentary world while remaining a journalist and a researcher; the program "A Little Island in the World" won the highest National Award for Best News Programming in 2012. "Men's Room" is his feature documentary debut.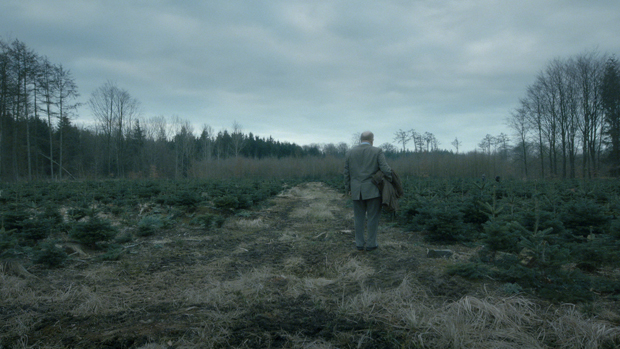 PATRIMONIUM
director Carl Olsson
Denmark
2019
73`
«Patrimonium» is an exploration of time, a film about the noble landed gentry, constantly renegotiating the borders between history and modernity. Through scenic tableaus and a strong sense for detail, the film paints a world of tradition and perfection, and in it, the human, with its efforts to fit in to the grandeur of an idea.
Carl OLSSON (1984, Kalmar, Sweden) Studied at The National Film School of Denmark as a documentary film director. In 2014 his graduation film «Blessed Be This Place» was nominated for a Danish Academy Award (Robert Award), the prestigious Camerimage, and won several international awards. Lives in Copenhagen. His works include documentary films, visual art in relation to theatre and dance performances, music videos, and dance films.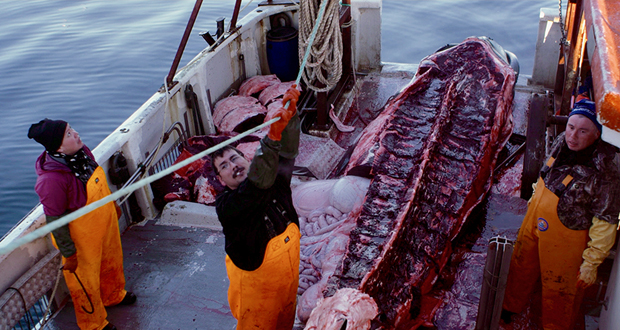 WINTER'S YEARNING
directors Sidse Torstholm Larsen, Sturla Pilskog
Norway/Greenland/Denmark
2019
75`
Sales: CAT&Docs
In 2006, the American aluminium company ALCOA decides to build their plant in Greenland. The massive billion dollars' project is the opportunity for Greenland to become financially independent from Denmark. The film zooms in on the isolated fishing town Maniitsoq as the years pass and the local inhabitants are put on hold – waiting for the American Dream.
Sidse TORSTHOLM LARSEN (b.1981) Has a Master degree in Visual Anthropology from the University of Tromsø and studied Inuit Culture in Greenland. Directed the short film "Alianaak" about a Greenlandic football team in Copenhagen. "Winter's Yearning" is her feature film debut.
Sturla PILSKOG (b.1981) Has a Master degree in Visual Anthropology from the University of Tromsø. His latest short documentary "Ice Handscape" is about Norwegian seal hunters in the Arctic. "Winter's Yearning" is his feature film debut.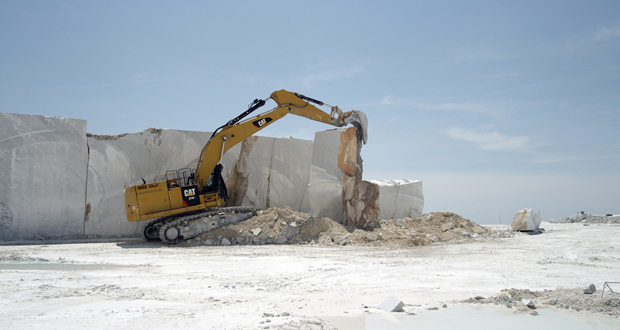 EARTH
ERDE
Director Nikolaus Geyrhalter
Austria
2019
115`
Sales: www.autlookfilms.com
Several billion tons of earth are moved annually by humans - with shovels, excavators or dynamite. Nikolaus Geyrhalter observes people, in mines, quarries and at large construction sites, engaged in a constant struggle to take possession of the planet.
Nikolaus GEYRHALTER (1972, Vienna, Austria), director, DOP, and screenwriter, founder of the Nikolaus Geyrhalter Filmproduktion (1994). He gained recognition with "The Year After Dayton" (1997), screened at Berlin and Venice. Then came "Our Daily Bread" (2005), which received a Special Jury Prize at IDFA and "Abenland" (2011) shown at MIFF. His "Earth" was awarded the Prize of the Ecumenical Jury at the Berlinale Forum (2019). In 2003 Geyrhalter received the Austrian State Award for Film Art.