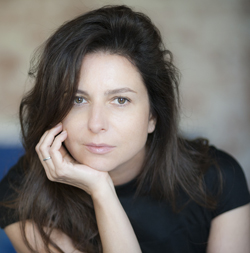 ALISA KHAZANOVA
actress, director
Russia
Graduated from Moscow State Academy of Choreography, Martha Graham Center of Contemporary Dance and The Juilliard School, then entered the Bolshoi Theatre.
In 2005 she made her film debut in short film The Two of Us (2005) by Nikolay Khomeriki. Year late she appeared in Khomeriki's 977 and followed by A Tale of the Darkness (2009), Belyaev (2011) and Heart's Boomerang (2011). Khazanova's filmograhy includes over 20 titles. She best known for her parts in TV-series Brief Guide To a Happy Life (2012) and Homeland (2015). In 2012 she took a small part in horror Woman in Black. In 2016 she made her directional debut Middleground, which had its world premiere at the Moscow International Film Festival.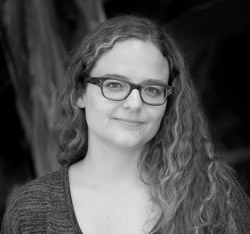 HEIDI ZWICKER
programmer
USA
Heidi Zwicker is a Programmer for the Sundance Film Festival, focusing on U.S. and international narrative feature films, Midnight and Shorts. She has been contributing to various Sundance Institute programs for over ten years, beginning with the Feature Film Program, International. She has served on several film festival juries including AFI Fest, Palm Springs and the Indian Film Festival of Los Angeles, and regularly travels around the world, attending festivals and markets to discover future talent for Sundance. Heidi is also Senior Programmer at the Provincetown International Film Festival, and was formerly a programmer at Palm Springs International Shortfest from 2011-2014. Originally from the north shore of Boston, she has a degree in English from University of Massachusetts – Dartmouth and an M.A. in Critical Studies of Film and Television from UCLA.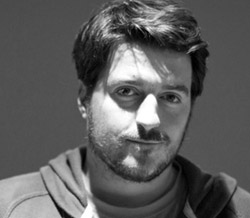 OGNJEN GLAVONIĆ
director
Serbia
Ognjen Glavonić was born in 1985 in Pančevo, SFR Yugoslavia. His short films have been selected for more than 50 international film festivals. «Zivan Makes a Punk Festival», (2014), his first documentary, had its premiere at Cinéma du Réel and has been screened at International Film Festival Rotterdam, CPH:DOX, and IndieLisboa, among others.
Ognjen's documentary «Depth Two» (2016) had its premiere in the Forum section at the Berlinale, and was named best film at Festival dei Popoli, DokuFest, Message to Man, Open City Docs Fest, ZagrebDox, Kassel Dokfest… He is the founder of Pančevo Film Festival. His debut feature «The Load» had its premiere at the Cannes Quinzaine des réalisateurs.