MAIN COMPETITION JURY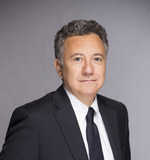 PAOLO DEL BROCCO
producer
Italy
Jury chairman
Born in 1963 in Rome. He is manager, journalist and university professor. He is currently CEO of RAI Cinema. He's board member of the The National Cinema Museum of Torino, he is member of «Gunta Anica» (national association of film industry) and EFA (European Film Academy). In the past he was board member of «Academy of fine arts» in Urbino and steering committee member of «Casa del cinema di Roma».
Prior to joining Rai, Paolo Del Brocco began his career with «Skandia Group», OICE and Esso Italiana spa. Since 1991 he has worked in Rai Group. In his long career he served several offices - auditing, Rai 2, rights division, boarding stuff, fiction cinema department, acquisition and sales.
Ever since Rai Cinema spa was established in 2000, Paolo Del Brocco has worked as CFO, general director and from 2010 as CEO.
During his role as CEO, RAI CInema has co-produced about 800 Italian films both fiction and documentaries including Reality (Grand Prix Cannes, 2012), Caesar Must Die (Golden Bear Berlinale, 2012), Sacro Gra (Golden Lion Venice, 2013), Le Meraviglie (Grand Prix Cannes, 2014), Fire at Sea (Golden Bear Berlinale, 2015) ect. During past 8 years RAI Cinema has also supported the most important Italian directors incl. Matteo Garrone, Ermanno Olmi, Marco Belocchio, Gianni Amelio, Guiseppe Tarnatore, the Taviani brothers and several international productions, such as Il peccato by Andrey Konchalovski, Works Without an Author by Florian Henсkel von Donnersmarck among others.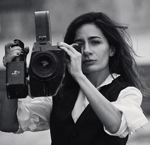 ANNA MELIKYAN
film director
Russia
Born in Baku, grew up in Yerevan. At the age of 17 she moved to Moscow. In the mid-1990s she found a job as a TV director. In 2002 she graduated from the department of directing at VGIK (class of S.Soloviev, V.Rubinchik). In 2004 Anna Melikyan wrote and directed her debut feature "Mars". It premiered at the Berlin International Film Festival. It won the Special Producers' Award at the Open Film Festival of the CIS and Baltic States "Kinoshock" and won the Special Jury Mention at the Go East festival. "Mermaid" (2007) brought Melikyan international acclaim and many awards including the FIPRESCI Prize at the Berlinale, Prize for Best Directing at the Sundance Festival, Grand-Prix of the American Film Institute and the main prize at the festival in Sophia. The film was nominated for an Oscar as the Russian entry. After the success of "Mermaid" "Variety" named Melikyan one of ten most promising directors of the world. In 2005 she set up the company "Magnum". Melikyan's producer projects include "The Ghost" (2008), "Bride at Any Cost" (2009) "Exchange Marriage" (2011). In 2013 "The Star" premiered at Kinotavr. The movie won the Best Director award and the actress Severiya Yanushauskaite – the Best Actress award. "The Star" received three "Golden Eagle" nominations including the "Best film". This award went to the almanac "About Love" three years later. The movie also received the Grand-Prix and the Distributors' Prize at the Kinotavr, prize for the Best Directing at the film festival in Ireland and the Mayor of Moscow Award for creating the screen image of the capital.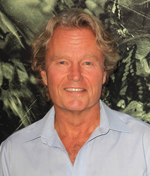 JOHN SAVAGE
actor
USA
Born in Old Bethpage, New York. Savage attended the American Academy of Performing Arts. The Long Island boy debuted on Broadway in the chorus of Fiddler On the Roof. He ended up playing one of the sons, after another actor fell sick. Between 1972 and 1975, Savage did a number of films, a TV show and spent three years doing theater in Chicago; One Flew Over the Cuckoo's Nest and Dance on a Country Grave. Savage first made a major splash with The Deer Hunter (1978), winner of the 1979 Best Picture Oscar. The film's impact on Hollywood and America remains enormous. He also had a lead role in 1979's The Onion Field, the true story of policeman Karl Hettinger's personal struggle after witnessing the murder of his partner. One of his most famous roles was as Claude Bukowski in Miloš Forman's 1979 film Hair. In the late 1970s, he also appeared on Broadway in David Mamet's play American Buffalo with Robert Duvall. In another major role, Savage appeared as the suicide-survivor in Richard Donner's Inside Moves (1980). He was nominated for Best Actor-Foreign for his work in The Amateur (1981). He went on star in Maria's Lovers (1984) by Russian helmer Andrey Konchalovski. Later films include Oliver Stone's Salvador (1986), Francis Ford Coppola's The God Father III (1990), Ridley Scott's White Squall (1996), Sean Penn's The Crossing Guard (1996) and Malik's The Thin Red Line (1998). During the late 80s, Savage threw his star power behind the anti-apartheid struggle in South Africa. He continues to work in Spike Lee's Do the Right Things (1989) and Summer of Sam (1999), The X-Files (1993), Star Trek: Voyager (1995), Dark Angel (2000) and various Law & Order episodes. In 2017 he appeared as Detective Clark in the Twin Peaks. He most recently starred in Russian hit Going Vertical (2017).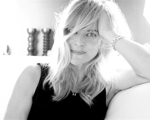 NASTASSJA KINSKI
actress
Germany / USA
Born in Berlin, Nastassja Kinski set out on her career as a teenage model and made her cinema debut with director Wim Wenders in his 1975 «The Wrong Move». She continued to work on the screen, with important parts in Wolfgang Petersen's «Reifezeugnis» (1977) and Alberto Lattuada's film «Stay as You Are» (1978) alongside Marcello Mastroianni.
Her big break came with the starring part in Roman Polanski's «Tess» (1979), winning her a Golden Globe for New Star of the Year and a nomination for the César Awards. From then on, Nastassja became one of the most sought-after actresses on the film scene. She worked with the big filmmakers and actors in a career spanning both Europe and the United States: with Francis Ford Coppola in «One from the Heart» (1982) and Paul Schrader in «Cat People» (1982), where she starred alongside Malcolm McDowell; as cast partners, she played with Rudolf Nureyev and Harvey Keitel in James Toback's «Exposed» (1983); Gerard Depardieu and Victoria Abril in «La lune dans le caniveau» by Jean-Jacques Beineix; she played in Tony Richardson's «The Hotel New Hampshire» (1984) with Jodie Foster and Rob Lowe; and, directed by Andrei Konchalovsky, she headlined «Maria's Lovers» (1984), with Keith Carradine and John Savage.
She collaborated yet again with Wim Wenders in one of the director's best known movies, «Paris, Texas» (1984), which won the Palme d'Or at Cannes Film Festival, and later, in «Faraway, So Close» (1993). She landed Best Actress at the German Film Awards for her part in the film directed by her fellow countryman, Peter Schamoni «Spring Symphony» (1983). She has worked with other important European directors such as Jacques Deray, Lina Wertmuller, Paolo and Vittorio Taviani, Michael Winterbottom and Éva Gardós. In 1991 she took part alongside with Nikita Mikhalkov in Dostoevski's «The Insulted and the Injured» by Andrey Eshpay. Kinski continued her career in the United States together with popular Hollywood stars: Charlie Sheen and James Gandolfini in Deran Sarafian's «Terminal Velocity» (1994); Robin Williams and Billy Cristal in Ivan Reitman's comedy «Father's Day» (1997); Wesley Snipes in «One Night Stand» (1997) under the orders of Mike Figgis, and with Ben Stiller in Neil LaBute's «Your Friends & Neighbours" (1998) and David Lynch's «Inland Empire» (2006).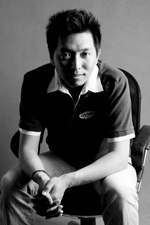 LIANG QIAO
director
China
Born in 1969. In 1990 he graduated from the Jilin College of the Arts with the Northeast Normal University in Changchun. In 1996 he graduated from the department of directing at the Beijing Film Academy. Since 2005 he has been a professor there, teaching film directing. In 1998 he started making many successful TV movies and TV series, 10 in all, many of which won high-ranking professional awards. In 2001 Liang Qiao debuted in feature cinema with "The Rainy Season". His feature filmography includes "Zhen Zhen" (2003), "Town without a Horizon" (2003), "My Own Private Deutchland" (2006), "Esquire Runway" (2009), "Keelung" (2014), "Puppy Love" (2017). He participated in international festivals in Beijing, Gwangju Montreal, Syracuse, won numerous national awards, including the award to the best professor at the Beijing Academy. Winner of the Golden St.George of the 39th Moscow International Film Festival for "Crested Ibis".
DOCUMENTARY COMPETITION JURY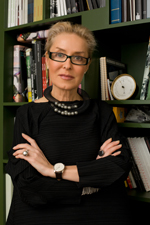 OLGA SVIBLOVA
Olga Sviblova is one of the prominent figures of the Russian art-scene. She ranked top in the list of the most influential people in Russian arts many times.
Since mid-1980s she is the curator of exhibitions of Russian unofficial arts. She has more than 300 curator projects to her credit including the Donald Judd exhibition (1990), the Rebecka Norn exhibition (2013), the exhibition "Utopia or reality? Al Lisitsky, Ilia and Emilila Kabakovs" (2013), the Joseph Koshut exhibition (2015) and others.
She wrote and directed the documentaries "Krivoarbatsky Lane, 12" (1986) about the great Russian modernist architect Konstantin Melnikov; "Black Square" (1988) and "In search of the Happy End" (1991) about the unofficial Russian art.
In 1996 she founded the museum "Moscow House of Photography" / Multimedia Art Museum, Moscow, of which she is now the director.
She is the founder and art director of the Moscow Photo-Biennale (since 1996) and the biennale "Fashion and Style in Photography" (since 1999).
In 2007 and 2009 Olga Sviblova was the curator of the Russian pavilion at the Venice Biennale of modern art.
In 2014 she was a co-curator of MONUMENTA, the exhibition of Ilia and Emilia Kabakovs' works "L'Etrange cité" at Grand Palais (Paris)
In 2016 she was the Russian curator of the exhibition "COLLECTION! Modern Art in the USSR and Russia in the 1950-2000s" at the Pompidou Centre (Paris).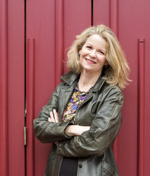 LIZ MCINTYRE
CEO & Director, Sheffield Doc/Fest
Liz McIntyre is the CEO and Director of Sheffield Doc/Fest, one of the world's leading documentary festivals. She began her documentary career as a documentary maker, with credits such as the Ed Murrow award-winning The Lost Children of Berlin (Steven Spielberg, Shoah Foundation), No Place Like Home (BBC), Dangerous Love (BBC) and Five Steps to Tyranny (BBC).
McIntyre moved to commissioning for the Discovery Channel, with titles such as Ed Stafford Marooned; The Great White Silence and Shackleton in association with the British Film Institute, and The Battle of Ancre and Advance of the Tanks in association with the Imperial War Museum.
McIntyre ran Documentary Campus Masterschool 2015 in Berlin, a development and mentoring programme for emerging filmmakers. She is a Board member for Women in Film and Television and sits on the BAFTA TV and BAFTA Learning & New Talent Committees.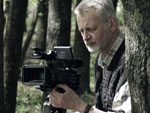 SAULIUS BERZINIS
Saulius Berzinis was born in 1950, Vilnius. In 1973 he graduated from Vilnius University, Philology department. In 1983 he graduated from the Moscow State Cinematography Institute, Directing Department (Cum laude). In 1995, 1999 and 2003 he attended co-production courses at BMC, Bornholm, Denmark, in 2005 – Co-production Forum, Warsaw, Poland, in 2006 – EAVE Co-production session in Luxemburg.
In 1969–1978 he was the director of the Vilnius University Theatre; in 1974–1991 Berzinis worked as a scriptwriter for the Lithuanian Film Studio and Lithuanian Television; in 1979–1992 he worked as a film director for the Lithuanian Films Studio, Commercial Film Studio and Sverdlovsk Film Studio.
In 1990 established his own independent Film studio "KOPA", with it's International Media Service Dept.
In 1992 by Saulius Berzinis established NGO the Holocaust Independent Research Archive in Lithuania.
In 1989–2012 Berzinis worked as an executive producer together with HCL – Video production, Germany), Baltic Trajectum (The Netherlands), BBC Production, BBC History Dept.(GB) , Les Films d'Ici, Kuiv film (France), Great Project Film(USA) and Cicero Films Production Distribution (Israel). In 1997–1998 he was the Deputy chairman of the Lithuanian National Radio and Television Council, in 1999, the chairman; In 1997–1999 he was coordinating the platform of Eastern and Central European Radio and Television in Lithuania; in 1997–1999 he was an observer at the permanent committee for the TV without Walls convention at the European Council; in 1995–2002 he was a Council member of the Lithuanian Cinematographers' Union and the chairman of the Lithuanian Documentary Filmmakers Guild; in 2008-20012 – a member of the Lithuanian Independent producers Association (Chairman in 2010-2011), in 2001–2002 - a member of the Cinema Experts Council at the Ministry of Culture of the Republic of Lithuania. 1996–2001 US Holocaust Memorial Museum programs coordinator in Lithuania. In 2004-2012 he was a lecturer at the Visual Anthropology Department at the Manchester University (UK), the Banska Bystrica Academy of Arts (Slovakia), the Tampere University of Applied Sciences and Oulu University (both in Finland). Lecturer of the Vilnius College of Technologies and Design and of the Social Sciences College.
Saulius Berzinis has received an Award of the Citizen of Tolerance in Lithuania, 2004.
SHORT FILM COMPETITION JURY
chairman
Samy NACERI , France
Ivan TVERDOVSKY, Russia
Oliver MORTON , USA
SAMY NACERI
France
Samy Naceri was born and grew up in the Parisian suburb of Fontenay-sous-Bois in a family with a lot of siblings. Samy dreamt of becoming an actor and worked as an extra on the set. At the age of 23 he had a stroke of luck, was noticed by a casting assistant and invited to play a small part in «Léon». A few years later the acquaintance with Luc Besson will have an important effect on his career. It was then that the director Thomas Gilou offered him a big part in his feature film «Rai» (1995) and Naceri saw his chance. His very first serious work had a well-deserved success. His performance impressed critics and professionals and he obtained the «Léopard de Bronze» for Best Actor at the Locarno film festival, as well as special mention at the festival of Paris. In the next few years Naceri developed from a little known debutant into one of the most recognizable and loved French actors. The movie «Taxi» became a visiting card of the new French commercial cinema to a large extent thanks to Naceri's insane drive and vitality. The part in theм «Taxi» franchise turned Naceri into a favorite with the Russian audience and won him a Cesar nomination as the most promising actor. Delighting his fans with new episodes from the «Taxi» franchise and hits like «The Nest» (2002) Naceri went on to collaborate with masters of author's cinema Laetitia Masson, Olivier Dahan, Alexandre Arcady. The general acclaim was accompanied by top professional awards. In 2006 the Cannes Jury awarded Palme d'Or to the cast of the military drama «Days of Glory» (2006) by Rashid Bouchareb, where Naceri played one of the leading roles. Among Naceri's latest works is the Canadian criminal drama «Identity».
IVAN TVERDOVSKY
Russia
Ivan Tverdovsky was born in 1988, Moscow. Graduated from Moscow's Gerasimov Institute of Cinematography in 2011 (class of Alexei Uchitel). He shot several documentaries that enjoyed success at various Russian and international festivals, among them «As If Waiting for a Bus» (2009), «Pianism» (2012), and «Space Dog» (2013). For the few years he held the job of curator of short Russian films at the Moscow Film Festival. His feature film debut, the drama «Corrections Class» (2014), inspired by the novel of the same name by psychologist Ekaterina Murashova, was screened in its world premiere at the Sochi Open Russian Film Festival, where it won Best Debut award. It's international premiere screened at the Karlovy Vary Film Festival, competing in the East of the West Competition, where it won Best Film. The picture subsequently played at a series of international festivals, winning further awards along the way (e.g. Cottbus, Thessaloniki and Marrakesh). His second feature «Zoology» won Special Jury Prize at the Karlovy Vary IFF as well as Best Actress (Natalya Pavlenkova) and Critic's award of the Sochi Open Russian Film Festival and numerous awards as well (Cottbus, Les Arcs European Film Festival, Austin Fantastic Fest).
OLIVER MORTON
USA
OLIVER MORTON was born in Knoxville, Tennessee. Growing up in the heart of the Great Smoky Mountains National Park he played junior national tennis from the ages of eight through fifteen. As he grew older he developed a passion for basketball which he played in college. Even after graduation he did not give up sports and played basketball overseas throughout twelve different countries. But sports is just one of his talents. While at school he fell in love with acting and tried his hand at the High School Theatre. His serious acting career began in LA and gradually transitioned into Film and Television. He appeared in commercials, TV series, numerous films, including the Russian hit of 2017 «Going Vertical».